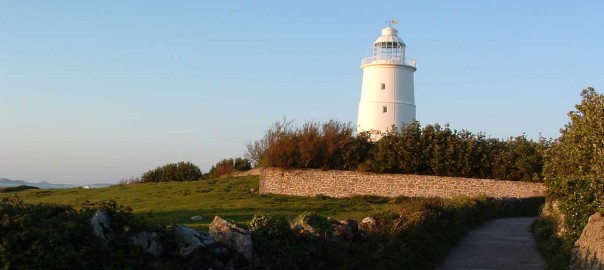 FAQ
FAQs for Scillonian III passenger ferry
 Make the most of your Isles of Scilly Travel experience by getting all of your pre-departure questions answered.
Here are some of our most popular Frequently Asked Questions about travelling to the Isles of Scilly or booking travel online:
Facilities
Q. Do you provide refreshments onboard?

A. There are two café bars onboard which serve a variety of hot and cold snacks, hot drinks, and alcoholic or soft drinks. See our relevant section for full details of all available onboard facilities.

Q. Are there toilet facilities onboard?

A. There are toilets and baby changing facility onboard, as well as a specific bathroom equipped for passengers with reduced mobility.
Ticket Changes/ Cancellations
Q. Can I make changes to my booking?

A. Travel dates, times and routes may be changed by passengers, subject to the payment of an amendment fee of £10 per route/per person. Such changes can be made up to 24 hours prior to the scheduled departure time by notifying us by telephone or at one of our travel centres. The amendment fee does not cover any amendments that might be required in respect of any ground transfer services.

Passengers may cancel a travel reservation when prior written notice is provided to the carrier. If a passenger wishes to cancel their travel, refunds will be calculated in accordance with the full terms and conditions of carriage

Q. What happens if my sailing is delayed or cancelled?

A. Every effort will be made to ensure you are informed as early as possible of any delay or cancellation to your scheduled sailing. Should you be unable to reach your booked destination on your chosen day of travel, you will be offered a sailing on an alternative day or a full refund. It is always recommended that passengers have comprehensive

travel insurance

to cover any eventuality.
Special Requests



Q. Can I take my dog with me?

Q. Can I travel if I am pregnant?

Q. Can my child travel unaccompanied?

A. Isles of Scilly Travel regret that we cannot accept unaccompanied children under the age of 16 for travel on the Scillonian III.

Q. I need extra help, what should I do?

A. For any extra assistance you require, Isles of Scilly Travel will do their upmost to help where possible. Please contact our Travel Centre if you have any queries or requirements: 01736 332220 or send us an email.

For further online information see our section on Assisted travel.

Q. Can I take my car to the Isles of Scilly?

A. As the Islands are not very large (the largest Island is 2 miles wide) a car is not needed for your island holiday. It is very easy to get around the Islands on foot or bicycle (bike hire available on St Mary's and Tresco). Bus tours, boat trips, Golf buggy hire and a taxi service are also available on St Mary's.
On rare occasions it may be possible to take a car but this is reserved for cases when it really cannot be avoided. Please be aware all large freight is craned on and off the ferry as it is not a roll-on-roll-off service.
Luggage
Q. What is the luggage allowance?

A. Luggage allowance is different for Skybus and Scillonian III. The Scillonian III allows a baggage weight of 25 kilos per person. The maximum weight per single item is 20 kilos. Please note that there is no luggage allowance for day trip passengers.

Q. What can I take as hand luggage?

A. Hand luggage must be smaller than 55 x 40 x 20 cm. Any items larger than these dimensions must be checked in.

Q. Can I take excess luggage with me?

A. Excess personal luggage will be charged at £11.00 per 50 kilos. Items such as camping equipment, bikes, canoes etc are classed as freight and due to the limited amount of space need to be pre-booked and paid for in advance.

Q. What happens to my luggage when I arrive at St Mary's?

A. On your outward journey to the Isles of Scilly, all luggage needs to be clearly labelled with name, holiday address, booking reference and the island to which you are travelling.

All luggage labelled with a St Mary's address will be automatically delivered to your holiday accommodation for a small charge by local haulage firms: Island Carriers (01720 422662) or Richard Hand Haulage (01720 423007). If you prefer to collect your luggage in person at St. Mary's Quay, please indicate this on your luggage labels or refrain from indicating your island accommodation. If you are staying on an 'off-island' it is important to ensure that luggage destined for St. Martin's, Bryher, Tresco or St. Agnes is labelled correctly (off- island labels are available at Penzance quay) as it will be automatically loaded onto the appropriate onward journey on arrival at St. Mary's Quay. Please note, the Isles of Scilly Steamship Group only transports luggage from Penzance Quay to St. Mary's Quay.

Q. What do I do with my luggage for my return journey?

A. Collection of your luggage for your return journey can be arranged from St. Mary's for a small fee with one of the local haulage firms: Island Carriers (01720 422662) or Richard Hand Haulage (01720 423007). Alternatively luggage containers will be available to passengers depositing their own luggage at St. Mary's quay between the times of 10:00 to 11:00 and 15:00 to 16:15. Luggage can only be accepted during these times and passengers will have to show a valid ticket for that day's sailing
ID/ Miscellaneous
Q. Do I need a passport to travel?

A. Scillonian III passengers currently do not need identification.

Q. How long is my crossing?

A. Travel to the Isles of Scilly on the Scillonian III will generally take a duration of 2 hours 45 minutes. to 3 hours dependent on tidal and weather conditions. If you are susceptible to motion sickness, please ensure that you take the necessary precautions. As the ship proceeds out into the Atlantic Ocean the sea can occasionally be turbulent due to the meeting and crossing of several currents. Please note that motion sickness medication is NOT available on board the ship.

Q. How do I get to the ferry port?

Q. How do you use my personal details?

A. Please click

here

. to see our Data Protection and Privacy Policy

Q. Where do I park my car when travelling on the Scillonian?

A. For all car parking and car hire questions, please see our website section on

Parking and Car Hire

Q. How do I make a group booking?

Q. How do I get cheap fares?

A. For cheap fares and special offers on the Scillonian III visit our

fares page
Check In/ Boarding
Q. What time do I need to check in?

A. Check in is recommended 1 hour before scheduled sailing time. Check in for Scillonian III closes 30 minutes before departure. Sailing cannot be held for passengers who arrive after check in has closed. For further details see

check-in and boarding

.
Travel Insurance
Q. Do I need travel insurance?

A. In the event of your journey to the Isles of Scilly being either delayed or cancelled, Isles of Scilly Travel will endeavour to provide assistance and alternative arrangements if necessary. However, Isles of Scilly Steamship Company is not responsible for any additional costs incurred by passengers. Comprehensive travel insurance is strongly recommended to cover all eventualities when travelling to and from the Islands. Please check that your chosen insurance covers domestic UK travel. For Isles of Scilly Travel insurance, click

here

.