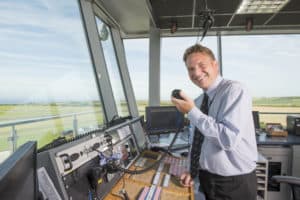 Airport Manager at Land's End Airport, Chris Pearson has been taking care of Land's End Airport for over twenty years. He's seen lots of changes over the years and welcomed many different aircraft onto the runway. We've caught up with Chris to hear all about the brand-new service – Island Helicopters.
Hi, I'm Chris Pearson and I'm the Airport Manager and Senior Air Traffic Controller at Land's End Airport. My career started at Manchester University, I did a BSC Honours degree in Commercial Management, I then went on to train as an Air Traffic Control Officer at the Air Traffic Control College in Bournemouth and then further training at Belfast Airport before moving to Cornwall. I started at Land's End Airport in 1997, over 20 years ago and I became Airport Manager in 2004.
Land's End Airport has changed beyond recognition over the last 80 years, from a very basic grass airfield with a small building to the modern, £1million passenger terminal we have today.
Having Island Helicopters here at the airport is fantastic, it's the second scheduled operator for us out of Land's End, the helicopter provides a different experience for passengers, it's run by a very professional outfit, Specialist Aviation Services and we've had some fantastic feedback.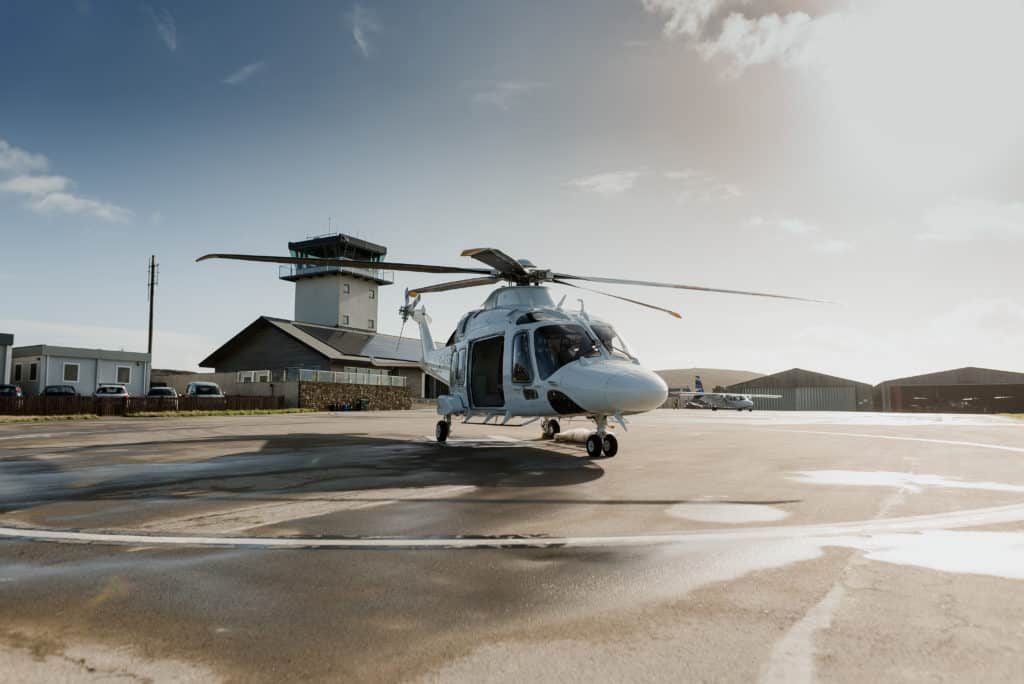 The AW169 Helicopter used on the route from Land's End Airport is a state of the art helicopter, it's only been in production for a couple of years and the one we're using is brand new from Italy. The view from the windows is second to none, with extra-large windows and very comfortable seats. The sounds performance inside is also fantastic, it's one of the quietest helicopters in it's class. Altogether it's just a magical experience and almost unique, it's one of the very few places you can book a seat on a helicopter and have a trip of a lifetime.
The passengers love the helicopter, every passenger I've met as they've come off the helicopter has had nothing but good things to say – you can see the excitement in their eyes as they disembark and they can't wait to get back on-board and have another go. It is a fantastic operation and a fantastic helicopter, we're very lucky to have it here at Land's End Airport.
To find out more about Island Helicopters visit: https://www.islesofscilly-travel.co.uk/islesofscillyhelicopter/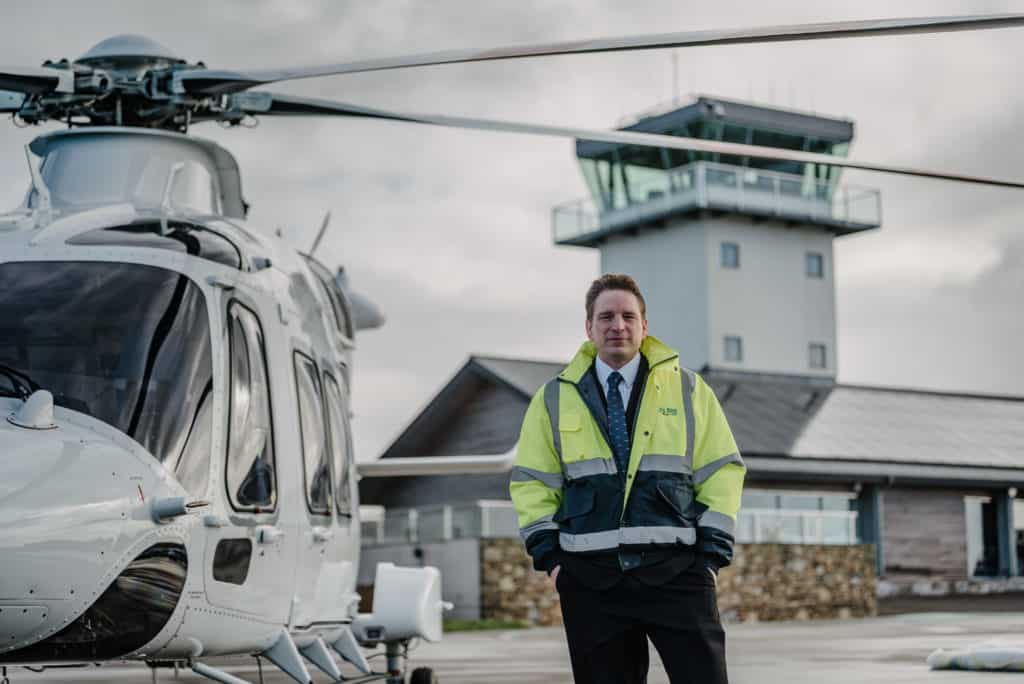 #ConnectScilly #IslesofScillyHelicopter #IslandHelicopters