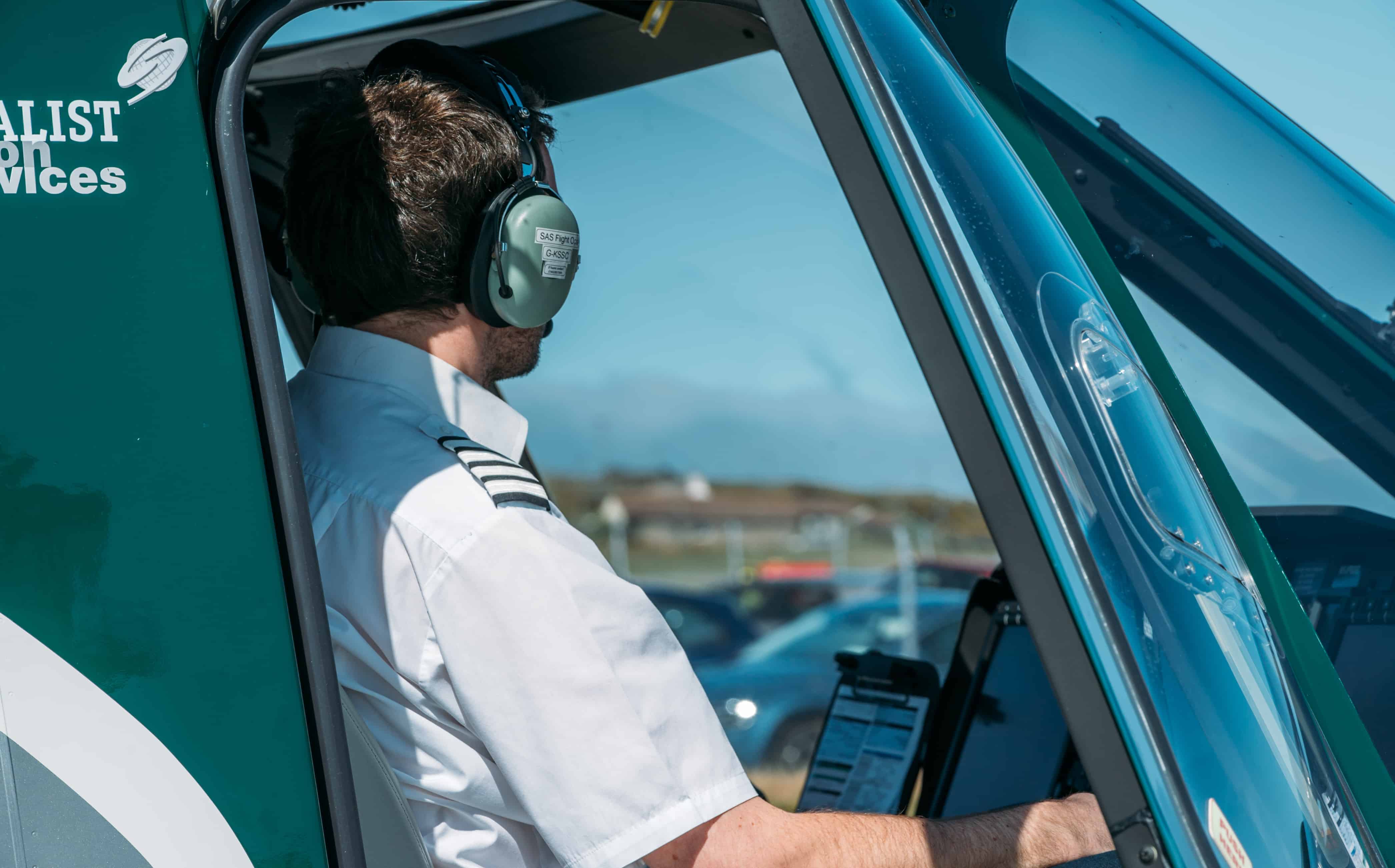 As part of our Island Helicopters, behind the scenes series, we've caught up with Training Captain Alasdair Auchincloss (Ali) to hear all about his path to become a helicopter pilot.
Hi Ali, what's your job at Island Helicopters and why have you chosen to work for them?
"I'm a Relief Pilot and a Training Captain, my primary role is to cover other people's leave and also when a new pilot joins the teams, I will be here to train them. I've always been drawn to Cornwall. I'm hoping to move here so it seemed like a sensible fit for somebody to be involved in the training operation down here."
What's your background and how did you become a helicopter pilot?
"My background is purely civilian, I left school when I was 18 and went to South Africa to get my private license, alongside University, I obtained a commercial license and became a flight instructor which I did for about 4 years. I was then very lucky to be able to fly Air Ambulances, which I did for about 5 years and continue to do now. I joined Specialist Aviation Services in 2012 and since then have been flying Air Ambulances and any other charter flights which has led nicely into this scheduled service."
What's it like flying to and from the Isles of Scilly from Land's End Airport and what are the operational challenges?
"It varies massively from day to day, on a beautiful blue skies day it's very straightforward, it's a short 12-minute flight and it's very pretty. It's one of the nicest flights I've had the pleasure of flying. In contrast, it's also has some of the most demanding weather and its not always forecast and we have to deal with it some of the best ways we can. We're very fortunate this aircraft has some very clever technology."
What's special about the AW169?
"The AW169 brings a number of safety features which not also make our workload easier but also has significant safety advantages. The key advantage is it has a very clever auto-pilot system which allows us to fly in challenging weather systems, coupled with GPS technology, it's future proofing the service to fly in relatively poor weather."
What do passengers make of the new service, what feedback are you getting?
"The feedback that we have received so far has been incredibly positive I haven't yet heard a single person say a bad thing about the service. People love the view, we've got these amazing windows, it's very comfortable I think people are surprised by how much room they have. And really everyone just seems to enjoy the excitement of travelling in a helicopter."
What would be your advice to someone who wants to become a helicopter pilot?
"Whilst I think it's the best career I could have chosen, and I genuinely enjoy coming to work every day, some of that is down to being fortunate and timing and an element of luck. It can be hard work for little reward in the early days but if you persist there are great jobs to be had."
Do you get to visit Scilly very often?
"I've probably flown there around 70 times and have yet to leave St Mary's Airport, I'd love to, but just haven't been so fortunate yet; hopefully one day soon."    
To discover the journey for yourself, book your trip today aboard Island Helicopters. Flights depart six days a week from Land's End Airport, with return fares starting from £215*.
Find out more at Island Helicopters.