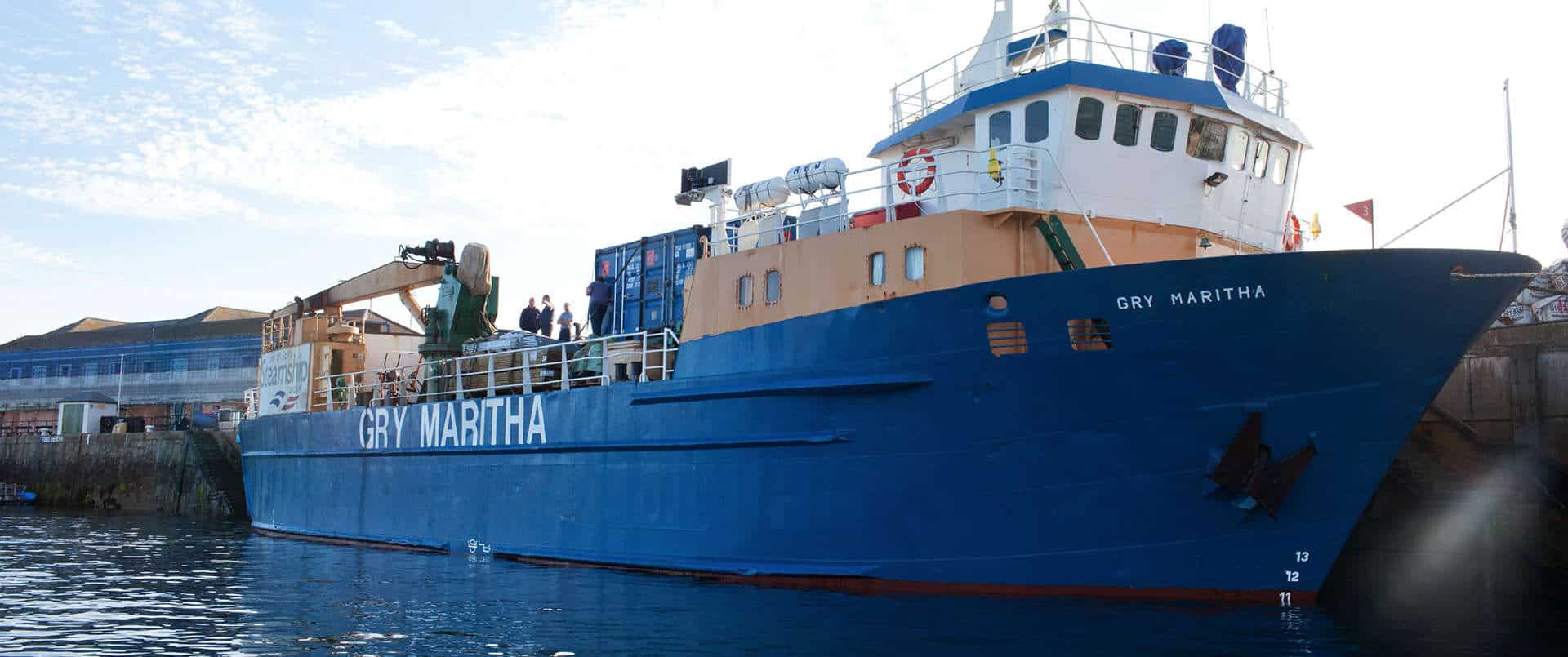 Isles of Scilly Freight
Our freight offices in Penzance and St Mary's handle all seabourne freight between the mainland and the Isles of Scilly. We have a dedicated freight ship, the Gry Maritha, which is designed to carry palletised cargo, bulk fuel and a deck crane enables the ship to carry large goods up to a maximum weight of 6 tonnes, including vehicles and machinery. The freight ship maintains an all year round service and departs Penzance on Mondays, Wednesdays and Fridays, returning from St Mary's on Tuesdays, Thursdays and Saturdays. Departure times vary as they are tide dependent, so delivery times to the quays can vary. A small amount of freight can be carried on our passenger ship, Scillonian III, when the operates between March and November.
How to get your freight on the ship
All deliveries must be booked 24 hours in advance. Larger items must be pre-booked further in advance as deck space is limited. When booking your freight please ensure you provide us with the following information.
Customers name, full address and account number
Where the goods are coming from or delivered by
Description of goods and weight
If the goods are of a hazardous nature they must be accompanied by a Dangerous Goods note.
For all freight enquiries please call our freight office. Shipping from Penzance: 01736 334249. Shipping from St Mary's: 01720 424230