Freight Information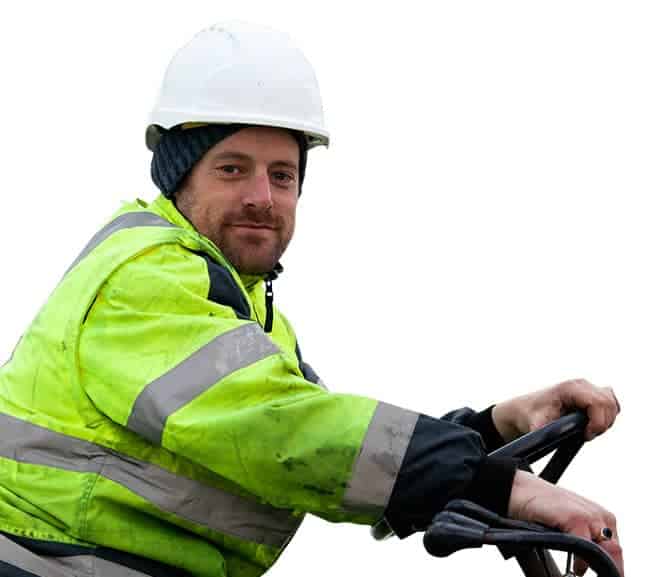 Isles of Scilly Freight Information
All deliveries must be booked 24 hours in advance. Larger items must be pre-booked further in advance as deck space is limited. For all freight enquiries please call our freight offices on:
Shipping from Penzance: 01736 334249.
Shipping from St Mary's: 01720 424230.
Timetable
The Gry Maritha provides a year-round service for palletised cargo, bulk fuel, and large goods (including vehicles and machinery up to a maximum of six tonnes).
Departs Penzance: Mondays, Wednesdays, Fridays
Departs St. Mary's: Tuesdays, Thursdays, Saturdays
Departure and arrival times vary with the tide.
Booking Freight
All freight deliveries need to be pre-booked at least 24 hours in advance — and if you're shipping an especially large item, we'll ask for a little more notice, to make sure we have capacity.
Shipping from Penzance: Contact our mainland freight office on 01736 334249.
Shipping from St. Mary's: Contact our Scilly freight office on 01720 424230.
When booking your freight we will need a few details from you:
Your name, full address, and account number
Where the goods are coming from, or who they are being delivered by
A description of the goods
How much the goods weigh
A Dangerous Goods note, if applicable
A completed shipping note to accompany your items
Freight aboard Scillonian
Scillonian III can also take a small amount of freight when it operates the daily passenger service between March and October. (For more information on when the Scillonian III sails, check our timetables page.)
Penzance Quay
Large freight is accepted on the quay from 7:00am – 7:30am for all sailings which depart at 09:15am or later. For earlier sailings the freight team will be on the quay accepting freight 2hrs and 15 minutes before departure for 30 minutes. Cut off times must be adhered to, to ensure that we can clear the quay of freight items before our passengers arrive for check-in.
Please note that during gig weekend or double sailings, we have to limit the amount of large freight we ship — if you need to ship during these times, please get in touch for further information.
St Mary's Quay
Large freight is accepted throughout the day with the exception of when Scillonian III is docking. All items for delivery must be on the quay no later the 1 hr and 15 mins before departure.
For standard sailing times, freight items must be with us at the latest by 15:15pm for at 16:30 departure.
The quay will not except large freight items between 12.00pm and 14.00pm when the ship is docking.
For timings for departures other then 16.30pm, please consult the freight office.
Trailers
If you need to ship a trailer, please make sure that it has a fully-working jockey wheel and tyres that are adequately inflated and considered in good condition. For trailers over 3ft x 4ft, they must arrive with fully operational brakes.
Please bear in mind that trailers are not designed to be lifted with cargo — if you need to ship a packed trailer, you do so at your own risk. We are unable to ship trailers that have been packed beyond their standard holding capacity as this is an unsafe load to lift. We may refuse trailers that are damaged or overloaded. Trailers that are deemed to be overloaded will need to be emptied before lifting and a excess luggage fee will apply in accordance to our standard freight charges.
*The company reserves the right to refuse damaged or overloaded trailers that is deemed unfit for shipping .
Vehicles, boats, and gigs
Both the Gry Maritha and Scillonian III carry vehicles between the mainland and the islands although commercial vehicles can only be taken on the Gry Maritha.
There is to be no personal luggage shipped within the vehicle. Camping equipment or heavy luggage will need to be unloaded and loaded into containers prior to booking and a fee applied in accordance with our standard freight charges. Only necessary items such as paddles and sails can be shipped aboard boats and gigs.
Animal trailers can be shipped on Scillonian III, but please ensure they're cleaned fully before you bring them to the quay for shipping.
Luggage
On the St. Mary's and Penzance quays, hand your luggage to one of the quay hands — they'll pack everything into the containers. Luggage containers are only accessible by the crew of the Gry Maritha and Scillonian III and quay staff.
For 16:30 departures, luggage is accepted:
Mon – Sat: 10:00 – 12:00 and 14:00 – 16:00
Sun: 14:00 – 16:00
For 15:00 summer departures, luggage is accepted:
Sat: 10:30 – 12:30 and 13:45 – 14:30
Outside of these timeslots, please keep your luggage with you at all times.
Download booking forms
Download Price Lists
Download Launch Lists
Download Gry Maritha Timetables