Scillonian Day Trip Offer 2018
Make 2018 the year you connect to the Isles of Scilly.
We are delighted to announce the launch of our 2018 Scillonian Day Trip Offer for sailings to the Isles of Scilly, enabling a saving of up to 57% off standard brochure fares *(terms apply).
You'll set sail from Penzance on the Scillonian III and soak up the spectacular sight of the Cornish coastline, spotting landmarks like the world-renowned open air Minack Theatre, the famous Porthcurno cove and the Land's End peninsula, before the breathtaking archipelago itself comes into view.
Having arrived on Scilly around mid-day, you can enjoy an afternoon exploring the islands before one last chance to see the islands from the sea as you return to the mainland at the end of a memorable day. Visit a couple of our suggested day trip itineraries here.
WHAT ARE YOU WAITING FOR?
TO BOOK CALL 01736 334220 QUOTING 'DAYTRIP18'
Key Information
 Sailings
On all day trip sailings during the months of March – October, excluding travel on key events and bank holidays
Departure
Penzance Harbour
Fares
£69.50 (Fare includes travel for  2 adults, plus up to 3 children)
Check-In
1hr before departure
Dogs
Can be booked for an additional cost
Luggage Allowance
Hand luggage
To book
Call 01736 334220 quoting 'DAYTRIP18'
2018 Scillonian Day Trip Offer Fares
Scillonian Day Trip
£69.50 for 2 adults, plus up to 3 children
Travel Time
2h 45 min each way
Terms and Conditions
Valid for new day trip bookings on Scillonian III only
Offer applies on all day trip sailings during the month of March to November
Exclusions apply on Bank Holidays and peak periods around event weekends such as Gig Weekend (2nd -8th May), May Bank Holiday ( 25th- 28th May), August Bank Holiday (24th-27th August)
No refunds will be offered for bookings already made
DAYTRIP18 must be quoted at the time of booking and is not valid on any other discounted travel rates
Not to be used in conjunction with any other offer or discounts.
Offer not valid for organised group bookings.
Offer must be booked in advance by calling the Travel Centre on 01736 334220 and quoting DAYTRIP18, and will not be available for booking online.
Normal travel T&C's Apply and can be found at islesofscilly-travel.co.uk/plan-your-trip/terms-and-conditions/
A day out to remember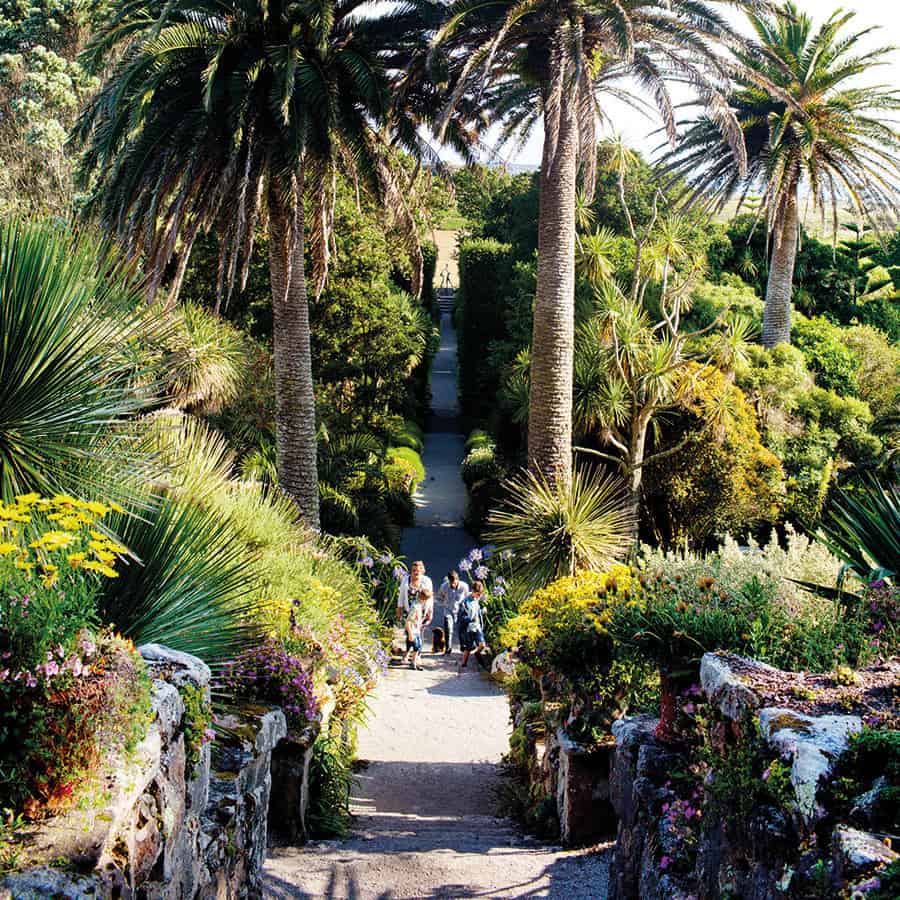 The Abbey Garden
Hop on a boat to Tresco, and you're minutes away from the world- famous Abbey Garden. It's perfectly possible to spend half an afternoon exploring, and still make it back for the Scillonian home. Scroll down for more information.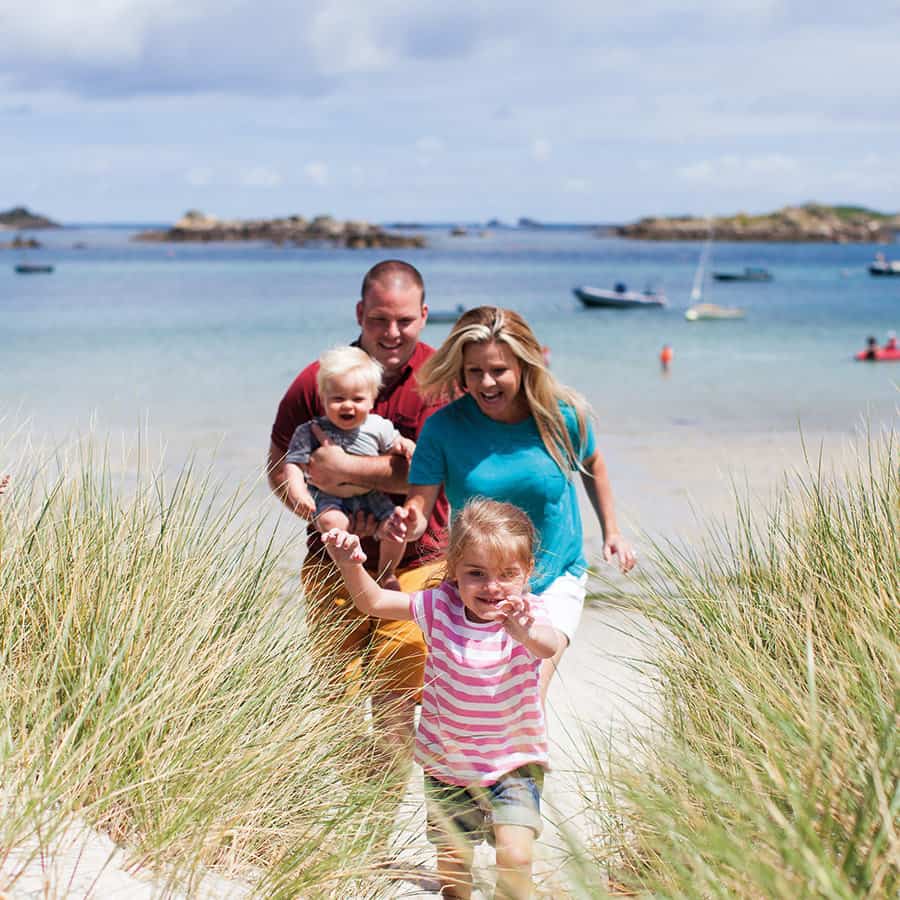 Family time on the beach
You've no shortage of beaches to choose from, but Bar Point, at the north of St. Mary's is well worth the trip. Take the children, and they'll think you've gone abroad.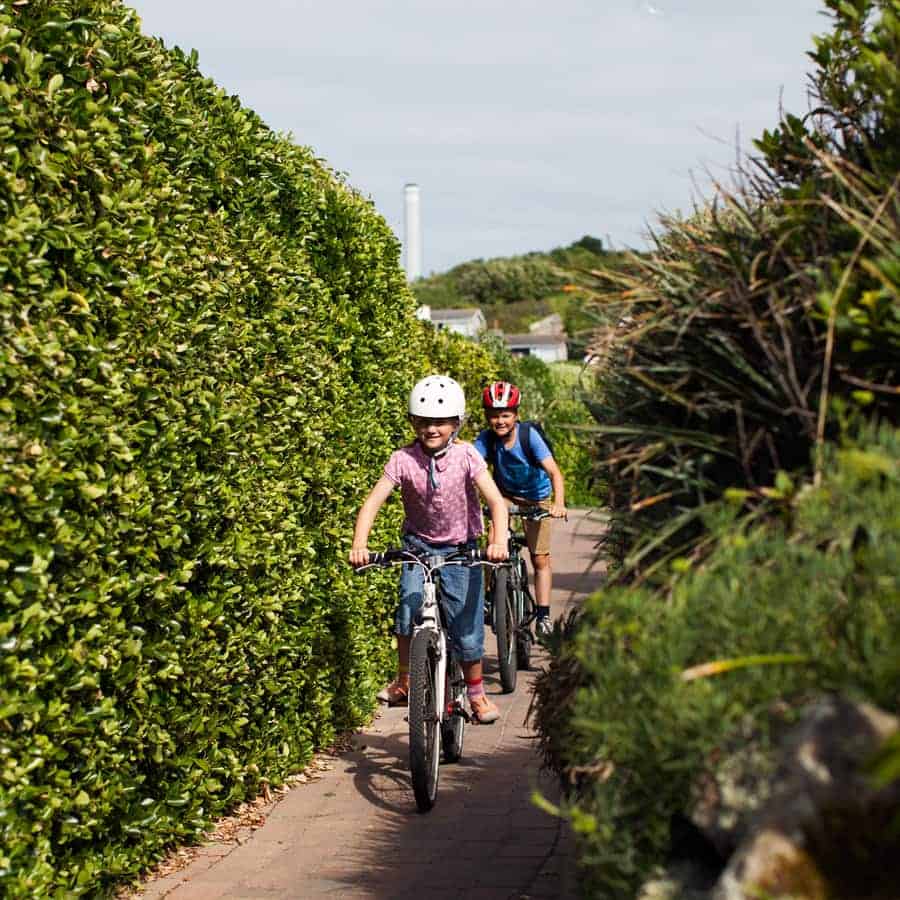 Explore the coast
You'll find bike hire mere yards from the quay, boats waiting to show you puffins and seals, and kayaks for hire. If you'd like some more direction, local archaeologists and wildlife experts can give you a guided tour. Adventures are waiting.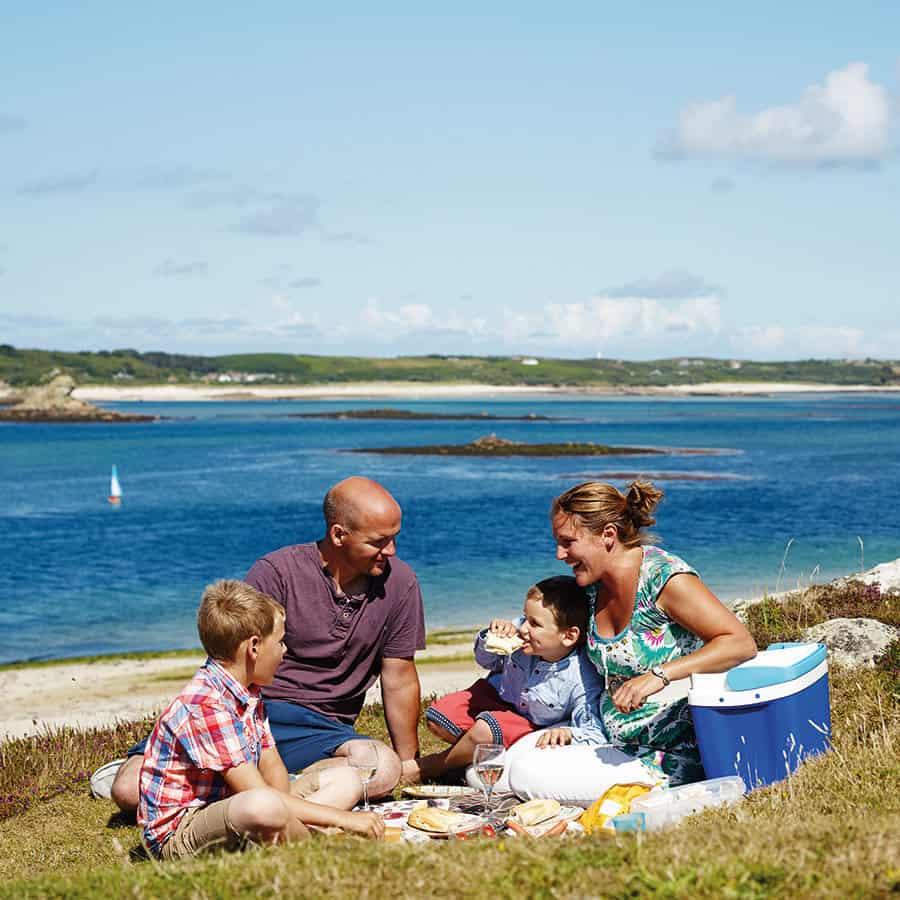 Lunch with a view
You won't find fresher seafood, better local produce, or more tables with an ocean view. It would be worth making the trip for lunch alone.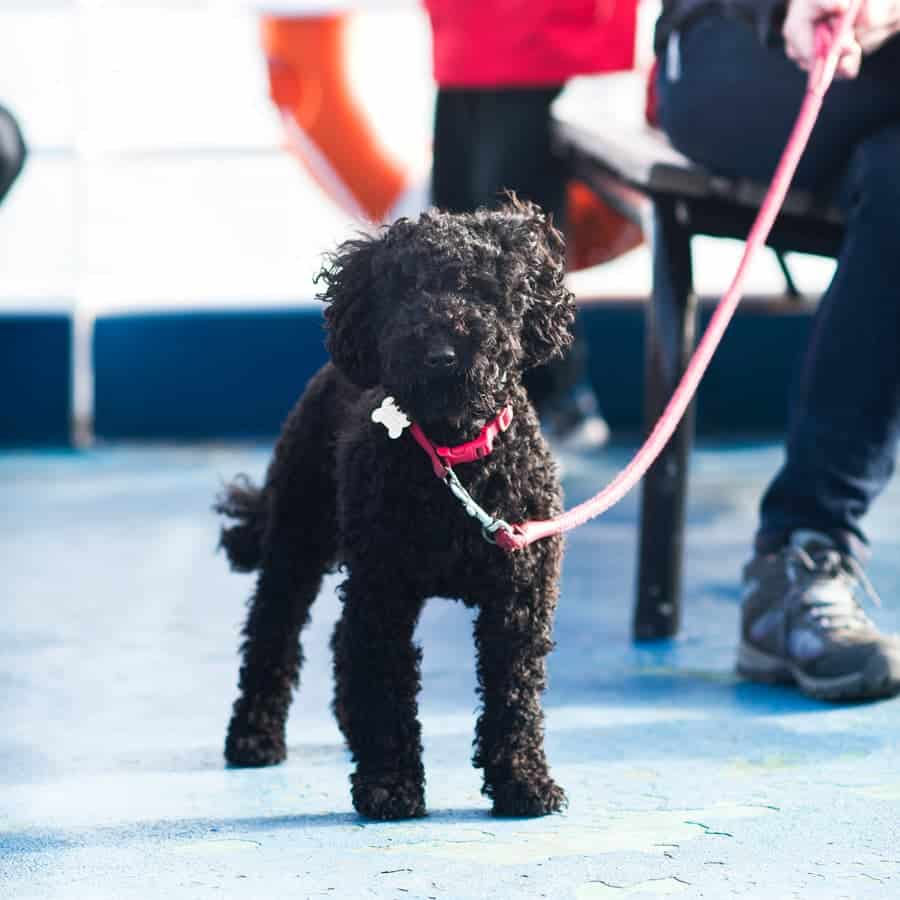 Everyone's invited
The Isles of Scilly are famously dog friendly – and whether you're visiting for one day or many, your best friend can expect a warm welcome too.
Luggage allowance for day trips
Skybus and Fly+Sail ticket Daytrips
1 x Cabin luggage
Small bag
30cm x 15cm x 15cm
Coat, small camera, binoculars or book

Scillonian day trips
1 x Hand luggage
Max 5Kg per bag
40cm x 55xm x 20cm
Day trip ideas
A day trip to Scilly needn't cost cost you more than visiting a family attraction on the mainland- make it the highlight of your holiday or, if you're a local, it's a perfect day off.
There are a thousand ways to spend a day on Scilly- far more than we've room to mention here. But if you'd like some more inspiration, you'll find our Isles of Scilly Day Trip Guide is packed with ideas, itineraries and schedules… and it's yours, free of charge- just click the link below.
One thing: when you get back, remember to send us an email or a tweet, and tell us what you liked best.