Win one of 40 tickets
to the Isles of Scilly
Wish Scillonian III a Happy 40th Birthday for a chance to win a free return ticket to the Isles of Scilly.
We're giving away 40 return ferry tickets to the Isles of Scilly this year to celebrate the 40th anniversary of our iconic Scillonian III passenger ferry.
2017 marks the 40th year of service of Scillonian III, the group's longest serving passenger ferry to date, and 40 lucky winners will experience the spectacular ferry journey to the islands for free thanks to a giveaway launched as part of the commemorative celebrations.
Return tickets from Penzance Harbour to St Mary's on the Isles of Scilly will be awarded to the best and most creative birthday wishes given to the ship in posts made on our social media channels.
You'll need to submit your entry via Isles of Scilly's Facebook, Twitter and Instagram accounts, using the hashtag #HappyBirthdayScillonian in your posts to be in with a chance of winning one of the golden tickets. You must also ensure you 'like' the Isles of Scilly Travel Facebook or Instagram page, or follow @IOSTravel on Twitter, when posting your message.
If you win a ticket, you'll set sail for Scilly from Penzance on the Scillonian III and soak up the spectacular sight of the Cornish coastline along the way, spotting landmarks like the world-renowned open air Minack Theatre, the famous Porthcurno cove and the Land's End peninsula, before the breathtaking archipelago itself comes into view.
Often the ship is joined and followed by pods of dolphins, seabirds and occasionally even basking sharks.
When you arrive on St Mary's to discover this must-see destination, you can explore five inhabited islands, each with its own unique charm and character, and island-hopping is a must with tripper boats making regular stops between St Mary's, Tresco, Bryher, St Martin's and St Agnes.
So get entering!
For a chance to win one of the return adult tickets, simply wish the Scillonian III a 'Happy Birthday' in a post on either the Facebook, Twitter or Instagram accounts for Isles of Scilly Travel, and feel free to use videos, photos or just a simple message, as long as it features the hashtag #HappyBirthdayScillonian.
Terms and Conditions
Entrants must also 'like' the Facebook or Instagram page, or follow @IOSTravel on Twitter as well as posting a message
Entrants must use the hashtag #HappyBirthdayScillonian
Messages must be posted before May 25th
Winners will be selected after that date and noticed via social media channel used to enter
Prize winning tickets can be used in June, July, September and October, excluding peak school holidays and Bank Holiday weekends, for midweek crossings on Tuesdays, Wednesdays and Thursdays, and Sunday sailings in the summer
Some other exclusions may apply during major events or peak periods
Bookings are subject to availability on requested dates
Valid for new bookings on Scillonian III only
Normal travel T&C's apply and can be found at: https://www.islesofscilly-travel.co.uk/plan-your-trip/terms-and-conditions/
Moments in Scillonian III's story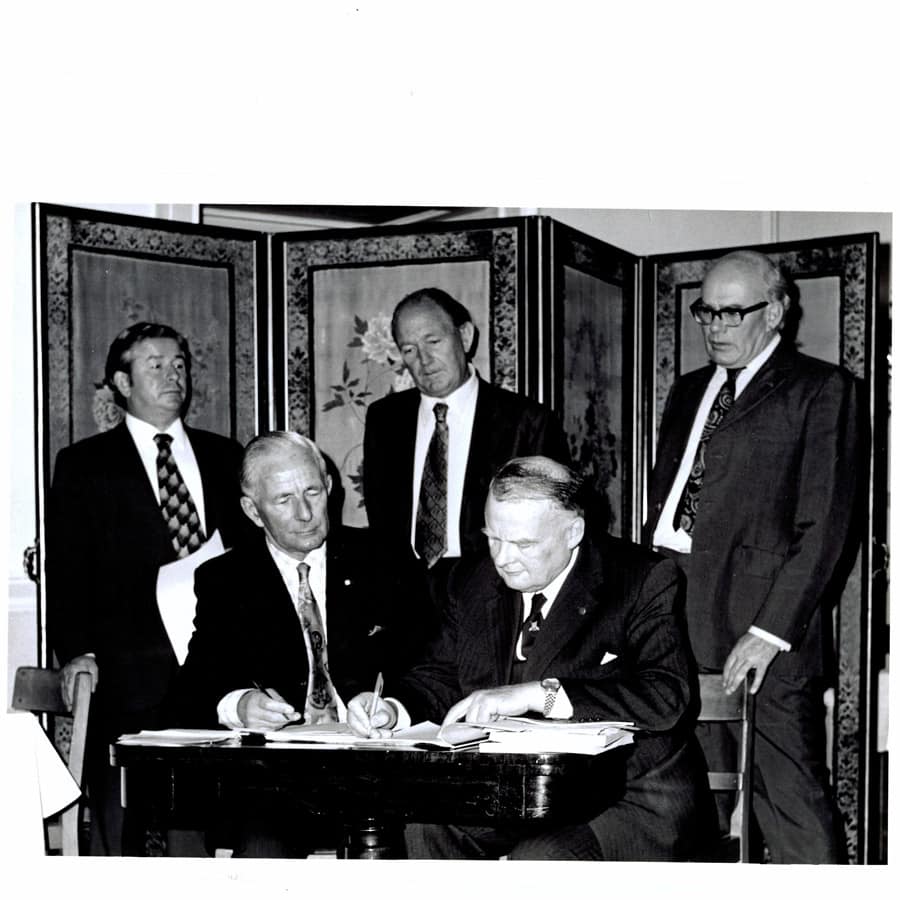 Signed, sealed and delivered
In 1972, the plans for Scillonian III were drawn up.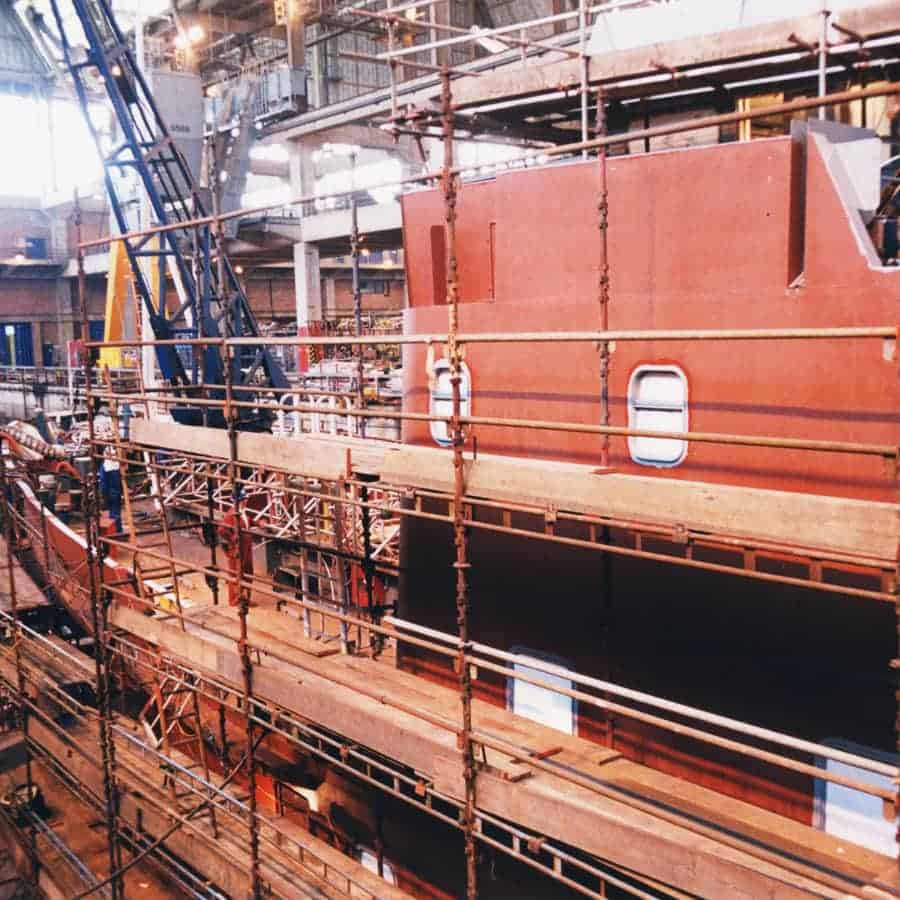 The big build
The new Scillonian III was due to come into service in 1974 but building work never got off the stocks because of the collapse of the shipbuilders on Tyneside in Ryton Marine. Then in 1975, it was announced that the shipbuilders' yard at Appledore in North Devon would build the purpose-built Scillonian III passenger ferry, ready for a 1977 launch.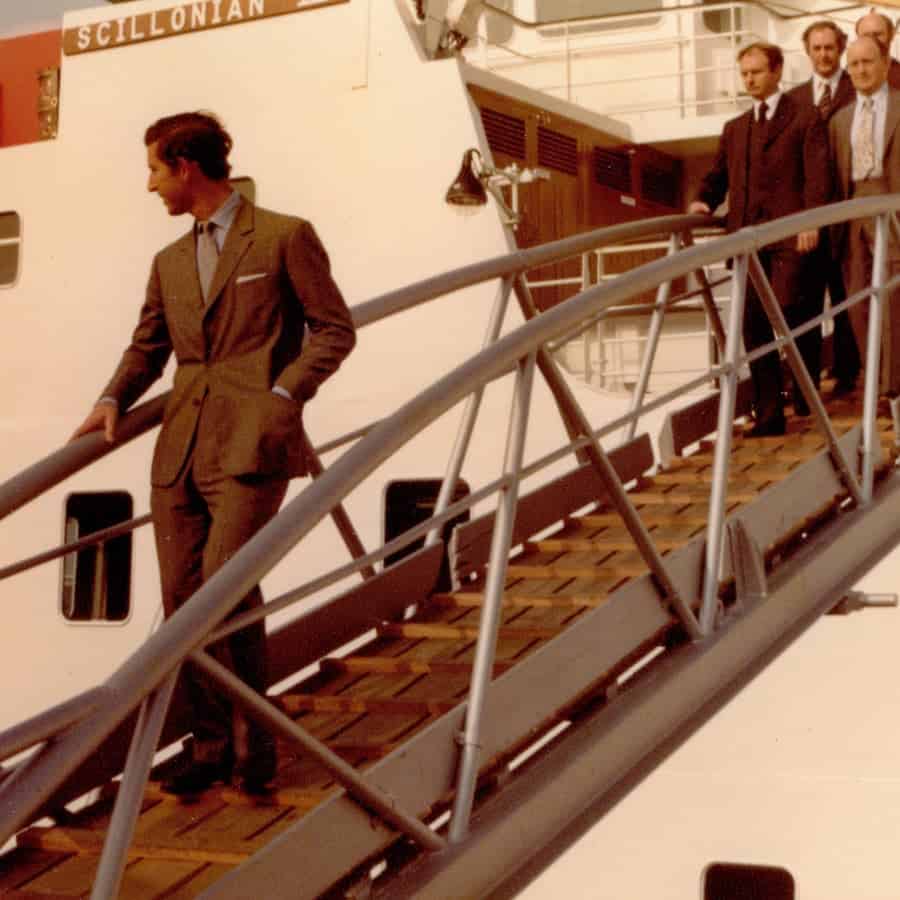 A Royal occasion
Scillonian III was officially launched by HRH The Duke of Cornwall, Prince Charles, on May 17th, 1977. The launch ceremony was a momentous occasion for residents of the islands, staff from the Steamship Company and workmen who built the ship, many of whom greeted Prince Charles as he formally named the Scillonian. His Royal Highness then cut a ribbon and sent a bottle of champagne crashing against the bow of theship in the traditional ceremony.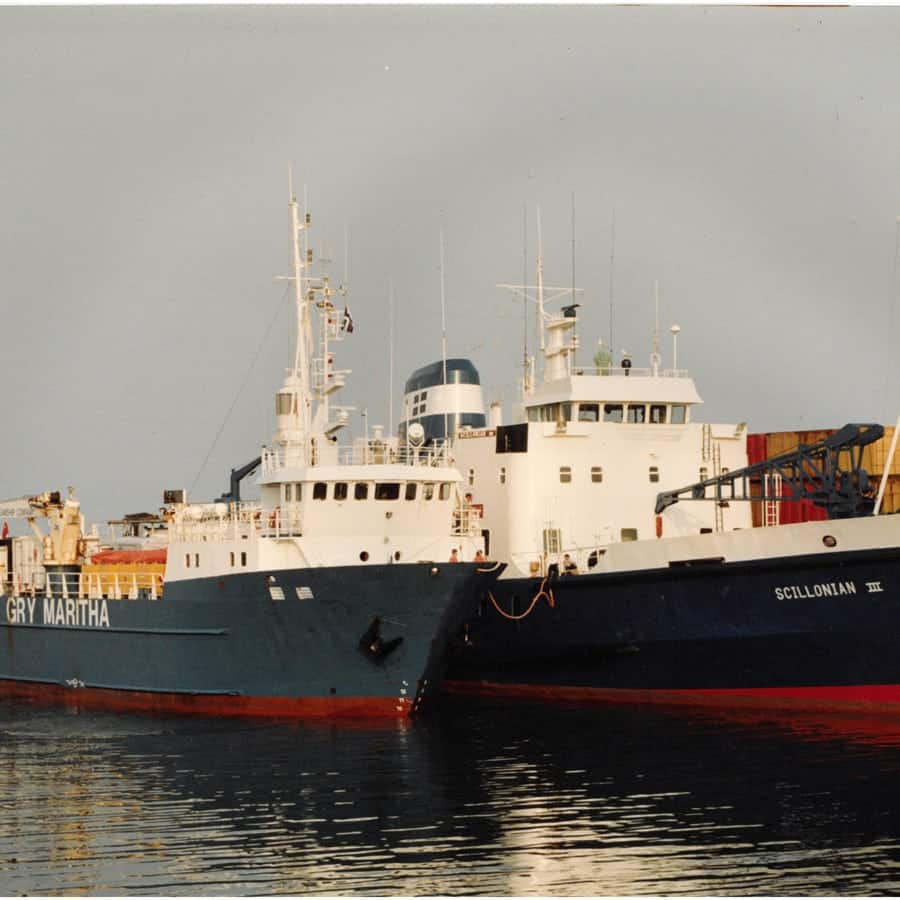 Perfect partners
In 1989 the purchase of the Gry Maritha enabled the Isles of Scilly Steamship Company to ensure all-year-round transport of cargo from the mainland to the islands on a dedicated cargo ship. Whilst the Scillonian III started off entirely white, she was transformed to blue in 1989, with the funnel and crane painted blue to more closely match the colors of the Gry Maritha.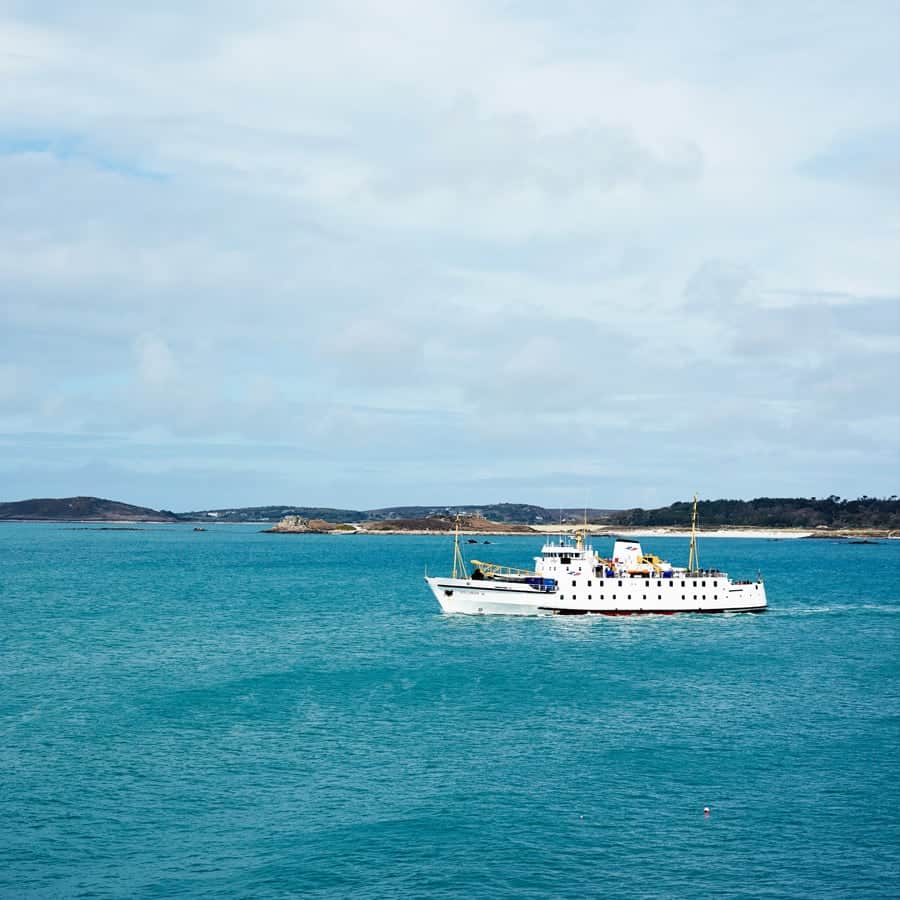 Everything shipshape
During the winter of 2012-13, Scillonian III underwent a £2million extensive refurbishment programme to update her passenger facilities. This refit provided an improved experience for customers with new flooring, lighting, audio visual screens, new bathroom facilities and new catering facilities, with a café/bar and coffee shop operated by Coffee Republic. The Scillonian III's refurbishment was the biggest single project the Dry Dock has worked on in several years, and created additional jobs for local people during the winter.