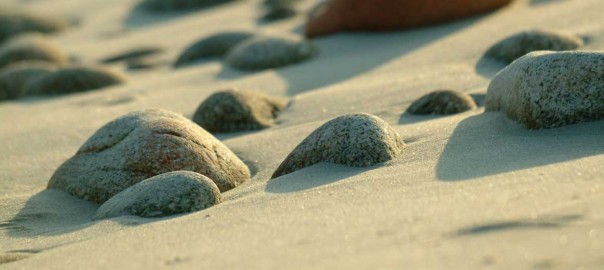 FAQ
FAQs for Skybus passengers
Make the most of your Isles of Scilly Travel experience by getting all of your pre-departure questions answered.
Here are some of our most popular Frequently Asked Questions about travelling to the Isles of Scilly or booking travel online:
Facilities
Q. Do you provide in-flight meals or refreshments?

A. As our aircraft are small and only have a maximum of 8 or 17 seats and the flight times are short, there is no refreshment service onboard.

Q. Are there toilet facilities onboard?

A. We are sorry but there are no toilet facilities on our aircraft
Ticket Changes/ Cancellations
Q. Can I make changes to my booking?

A. Travel dates, times and routes may be changed by Passengers, subject to the payment of an amendment fee of £10 per route/per person. Such changes can be made up to 24 hours prior to the scheduled departure time by notifying us by telephone or at one of the carrier's travel centres. The amendment fee does not cover any amendment that might be required in respect of any ground transfer services.

Passengers may cancel a travel reservation providing that prior written notice is given to the carrier. If a passenger wishes to cancel a booking for travel, refunds will be calculated in accordance with the full terms and conditions of carriage


Q. What happens if my flight is delayed or cancelled?

A. Various options will be available depending on the circumstances on the day. Every effort will be made to ensure you are able to reach your booked destination on your chosen day of travel. In the event of this not being possible you may be offered a flight on an alternative day or a refund. It is always recommended that passengers have comprehensive travel insurance to cover any eventuality. To read our terms and conditions please click

here

.
Special Requests



Q. Can I take my dog with me?

A. Yes you can. You can choose to fly from Land's End or Newquay Airports. Service dogs are eligible for travel from all our departure points. For full details see

travelling with your dog

.

Q. Can I travel if I am pregnant?

A. The following conditions apply for pregnant passengers wishing to fly with Skybus: up to 28 weeks at time of return flight – travel is permitted without restriction. 28-36 weeks at time of return flight –travel is permitted provided a valid doctor's certificate is supplied. Between 36 weeks and 40 weeks – travel is not recommended, but is permitted between Land's End and St Mary's only, provided a valid doctor's certificate issued within the last 7 days is supplied. Travel beyond the expected delivery date is not recommended, but is permitted between Land's End and St Mary's only, provided a valid doctor's certificate is supplied and that the passenger is accompanied by a suitable medical professional.

Q. Can my child travel unaccompanied?

A. Skybus does not accept unaccompanied minors under the age of 8 for travel. Children under 8 years of age must be accompanied by a person aged 16 years or over who will take responsibility for the minor. Children from 8 to 11 years are accepted for travel between St Mary's and Land's End or Newquay only, but must carry a

young flyer declaration form

completed by a parent or guardian.

The person named on the 'Young Flyer Declaration' as the person responsible for the minor at the departure airport, must remain at the airport until the flight has safely departed. The person responsible for meeting the minor on arrival at the destination airport must be present by the scheduled arrival time.
Children aged 12-15 can be accepted for travel without the form, but can be treated as an unaccompanied minor at the request of the parent/guardian if the form is completed.

The young flyer declaration form is supplied by Skybus and can be downloaded here or obtained by contacting the Isles of Scilly Travel Centre on 0845 710 5555.

Unaccompanied minors must be checked- in by an adult. A maximum of 3 unaccompanied minors can be permitted on any flight. Please send your completed younger flyer declaration form to sales@islesofscilly-travel.co.uk

Q. I need extra help, what should I do?

A. For any extra assistance, Isles of Scilly Travel will do their upmost to help where possible. Please contact our Travel Centre if you have any queries or requirements: 0845 710 5555 or send an email to mobility@skybus.co.uk. For further information please see our section on:

Assisted travel

.
Luggage
Q. What is the luggage allowance?

A. Skybus allows a maximum baggage weight of 15 kilos per person.. The maximum dimensions for hold luggage are 75 x 50 x 30 cm. Please note that there is no luggage allowance for day trip passengers.

Q. What can I take as hand luggage?

A. In order to comply with safety regulations, 'Hand baggage' is not permitted in Skybus aircraft cabins. However, a 'small bag' is allowed, as is an overcoat, small camera, binoculars or reading material. The following dimensions of 30cm x 15cm x 15cm should be used as a guide for a 'small bag' etc.

Q. Can I take excess luggage with me?

A. Excess baggage is only accepted if there is available space and is subject to a charge of £3.00 (5 Euro) per kilo. Excess luggage unable to be carried on your scheduled aircraft will be offloaded and will follow to your destination airport, where space allows, on the next available flight.
Please note: excess baggage accepted on your outward journey will not be automatically accepted on your return journey.
ID/ Miscellaneous
Q. Do I need a passport to travel?

A. We require identification for Skybus travel, although this is not limited to photographic items, for example it could also be a valid credit card, debit card, passport or valid photographic driving licence. For a full list of accepted identification see our

terms and conditions

.

Q. If I book an onward flight, how much time do I need between flights?

A. We always advise passengers to leave sufficient time between scheduled flight landing time and the closure of check-in of your next departure (Skybus check-in closes 30 minutes prior to departure) to allow for a comfortable transition between airlines. Please remember to allow extra time for luggage collection, check-in, security procedures and any necessary transfers. If you are unsure of the time allowance required, please contact our Travel Centre for advice: sales@islesofscilly-travel.co.uk

Please note: Skybus cannot be held responsible for any missed departures, delays or cancellations that may affect onward travel.

Q. How do I get to the airport?

Q. How long is my flight?

A. Skybus flight duration times to/from St. Mary's are as follows: Exeter 60 minutes, Newquay 30 minutes, Land's End 15-20 minutes.

Q. How do you use my personal details?

A. To view our Data Protection and Privacy Policy click

here

.

Q. Where do I park my car when travelling on Skybus?

Q. How do I make a group booking?

A. Information on group bookings can be found on our

Group Bookings

page

Q. How do I get cheap fares?

A. For cheap fares and special offers on Skybus visit our

fares page
Check In/ Boarding
Q. What time do I need to check in?

A. Check in at all our departure points are recommended 1 hour before scheduled take off. All Skybus airports close check-in strictly 30mins prior to departure time. For further details see

check-in and boarding

.
Travel Insurance
Q. Do I need travel insurance?

A. In the event of your journey to the Isles of Scilly being either delayed or cancelled, Isles of Scilly Travel will endeavour to provide assistance and alternative arrangements if necessary. However, Isles of Scilly Steamship Company is not responsible for any additional costs incurred by passengers. Comprehensive travel insurance is strongly recommended to cover all eventualities when travelling to and from the Islands. Please check that your chosen insurance covers domestic UK travel. For Isles of Scilly Travel insurance, click

here

to see our available options