Fly and Sail to Isles of Scilly
Fly out, sail back
---
Our popular Fly+ Sail round trip gives you the chance to experience Skybus and the Scillonian in a single break; fly out to the Isles of Scilly, then sail back to the mainland. Flying out lets you spend more time on the islands and see the islands from the air. Sailing back into Penzance is a relaxed way to end your trip, looking out for sea life and enjoying the views of the Cornish coast. And because we operate all these services, it couldn't be easier. Simply meet our perfectly-timed transfer at Penzance Railway Station for your outward flight from Land's End.  And when you get back to the mainland, you're already in the right place to continue your journey home.
Route
Land's End Airport to St. Mary's St. Mary's to Penzance
Duration
15 mins flight
2hrs 45 mins sail
Operates
Easter to November Monday – Saturday
Pets
Dogs allowed on Skybus and Scillonian
Check-In
1hr before scheduled departure
Plan your trip
Fly + Sail luggage allowances
---
Single and return trips
2 x Hold luggage
Max 15kg per person
75cm X 50cm X 30cm
No single piece more than 20kg
1 X Cabin luggage
Small bag
30cm X 15 cm X 15cm
Coat, small camera, binoculars or book
Day trips
1 x Cabin luggage
• small bag
• 30cm X 15cm X 15cm
• Coat, small camera, binoculars or book
Excess luggage and freight
View plan your trip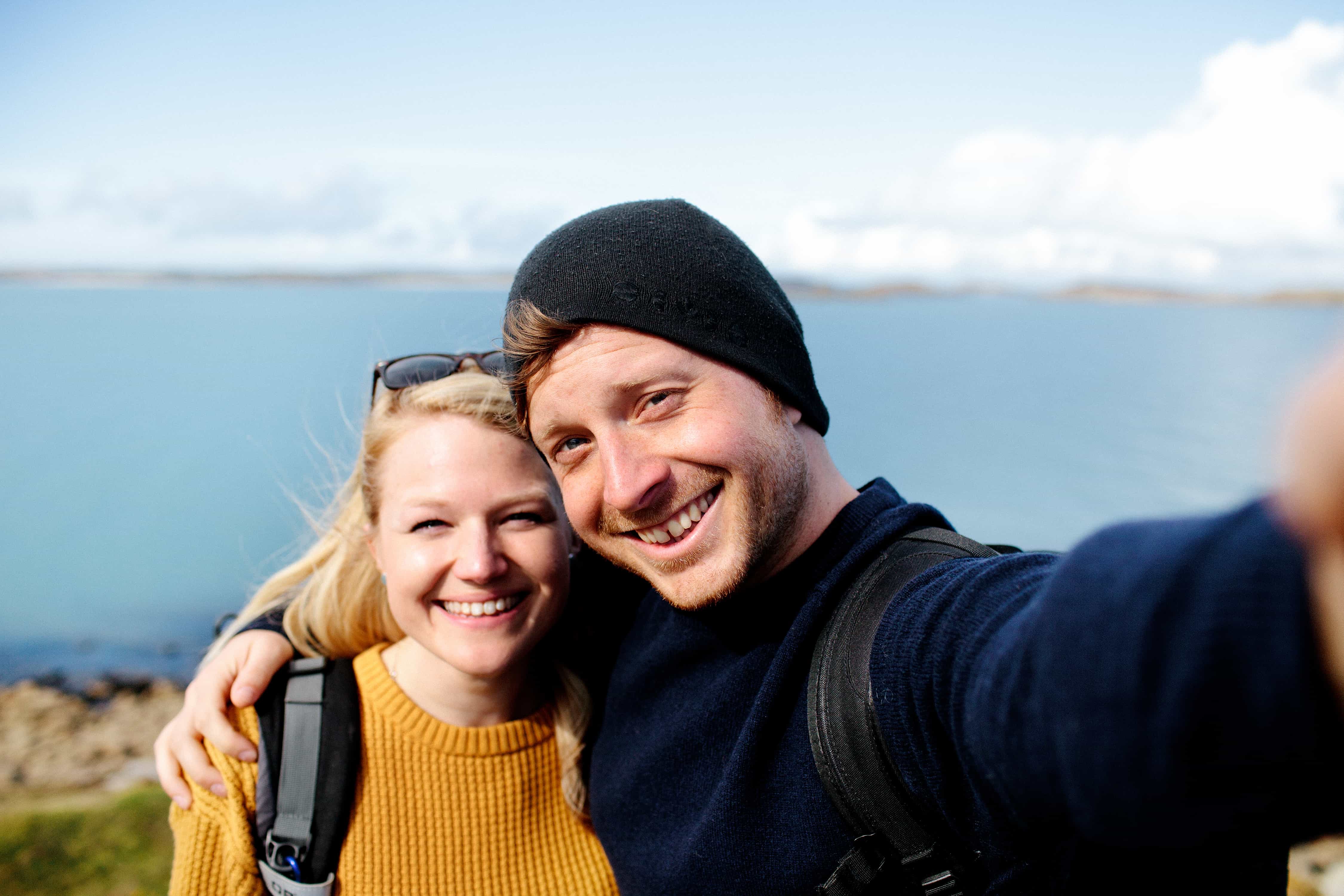 ---
Any day on the Isles of Scilly is great. But a Fly+Sail ticket gives you a chance to make it that bit greater – with up to twice as much time on the islands. Potentially, that's double the time to explore: twice as many islands, sights and beaches. And if you've never been to St. Martin's – or are tempted to try snorkelling with seals – the extra time with a Fly+Sail round trip is perfect.
Find out more