Select the service you are using
Skybus
Airport security and Travel ID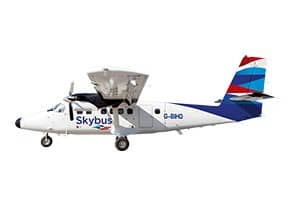 Whether you're travelling on Skybus from Land's End, Exeter or Newquay Airport's, we'll need to see a valid proof of identity before we can allow you on board.
All passengers are required to bring at least one form of ID from the list below:
A valid passport.
A valid photographic driving license
Citizen card
A valid council issued photo bus pass
A valid government armed forces or policy identity card
A valid photo ID issued by a school, college or university
Please note an Isle of Scilly travel club photo ID card is not a valid form of identification.
We would like to remind all travel club members that a valid form of ID is required when travelling with Skybus. This also applies for NHS and patient transport bookings.
Children under the age of 16 and younger don't need identification, as long as they're travelling with an adult.
Unaccompanied children will need to provide photographic ID.
Exeter International and Cornwall Airport Newquay have asked us to share the following advice on security and hand luggage restrictions.
All passengers should be advised that as directed by the Department for Transport (DFT), there is a requirement for airport staff to conduct testing on a certain percentage of liquid items contained within departing passengers' hand baggage. This testing is mandatory, therefore it would be appreciated if passengers could provide their full co-operation should their items be selected. The airport management apologises for any inconvenience this regulatory directive may cause and wishes you a safe flight.
Hand Luggage
Please do not carry any sharp items or prohibited items in hand luggage. Skybus has a policy of not allowing knives, scissors or bladed objects within the aircraft and any found will be subject to confiscation.
Liquids
Passengers are permitted to carry under 100ml of fluid when they are stored in individual containers. The containers must then be packed into one transparent re-sealable plastic bag of no more than 1 litre capacity per passenger. To help protect you against any threat of liquid explosives, the European Union (EU) has adopted security rules that restrict the amount of liquids that you can take through security checkpoints. These rules apply to all passengers departing from airports in the EU whatever their destination. This means that at security checkpoints, you and your hand luggage will be checked for liquids in addition to other prohibited items.
At Newquay and Exeter Airport to help Present all liquids separately and as described above to the screeners at security checkpoints for examination. Take off your jackets and / or coat and belts. These will be screened separately whilst you are screened. Remove laptop computers and other electrical devices from your hand luggage. They will be screened separately whilst you are screened.
Liquids include
Water and other drinks
Soups and syrups
Creams, lotions and oils
Perfumes and sprays
Gels, including hair and shower gels
Contents of pressurised containers, including shaving foam, other foams and deodorants
Pastes, including toothpaste
Liquid–solid mixtures
Mascara
Any other item of similar consistency
Any other liquid item that the security office may be concerned about. 
What does not change?
You can still:
Pack liquids in bags that you check into the hold of an aircraft — the liquids restrictions only affect carry-on belongings.
Carry in your hand bag medicines and dietary requirements for use on the trip. If carrying liquid medicines over 100ml you are required to produce proof to security staff that they are needed
Buy liquids such as drinks and perfumes — either in an airport shop when located beyond the point where you show your boarding pass. If they are sold in a special bag, do not open it before you are screened otherwise the contents may be confiscated at the checkpoint.
All these liquids are additional to the quantities in the re-sealable plastic bag mentioned above. Please note all passengers are now required to produce photo identity along with travel documents when checking in.
Scillonian
Travel ID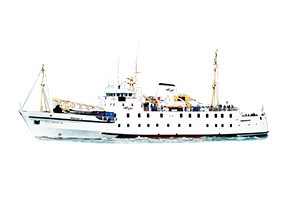 Passengers travelling aboard Scillonian III, will not need to provide a valid proof of identity before we can allow you on board.
Please note: If you are returning from Scilly via Skybus you will need a valid proof of identity for your return journey.  Please see the Skybus tab for more info.