Select the service you are using
Skybus
Boarding and check-in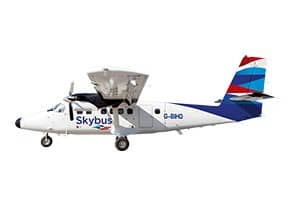 Recommended check-in: 1hr before flight departs
Check-in closes: 30 minutes before flight departs
Check-in closes 30 minutes before your flight departs. After this time, you may have to book a new ticket at your own cost, and we can't offer refunds or credit vouchers if you miss the cut off time.
We therefore ask you to check-in at least an hour before your flight – to be on the safe side, and give you time to relax. Please also be sure to allow plenty of time to reach the airport, especially in school holidays.
Scillonian
Boarding and check-in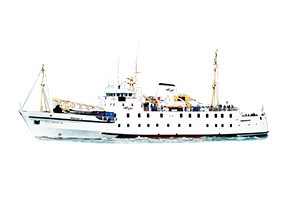 Recommended check-in: 1hr before sailing departs
Check-in closes: 30 minutes before sailing departs
If you would like time to get settled for the journey from Penzance, you will be able to board an hour before departure. You must be on board 30 minutes before we're due to sail.
In St. Mary's, the last check-in is 30 minutes before the ship leaves. Please be sure to be on time; unfortunately, we can't offer any refunds or credit if you're late.
If you have any large freight items that need loading aboard, such as a canoe or electric scooter, we ask that you report to the quay 2 hours and 15 minutes before your departure, to give the crew time to get everything stowed safely and securely. Please be aware that Penzance gets very busy on Saturdays and during school holidays, so please allow plenty of time.
Remember: When you are at the luggage line, please have your booking confirmation for travel ready for inspection. For those passengers that book online, please note that your confirmation email acts as your ticket to travel and can be used to check-in on Smartphones and tablets.
*Please note:
If you are travelling on the second sailing of the day from Penzance, then check-in times are different to normal sailings.
Check-in and luggage check-in will close 1 hour 30 minutes before the scheduled departure time.
The last transfer from the Park & Ride will be 1 hour 30 minutes before the scheduled departure time (please ensure you have checked in prior to using the Park & Ride service).
You will receive a detailed email 48 hour prior to sailing, please look out for this or contact the Travel Centre via phone or Chat for further information.  Please ensure you give yourself plenty of time to get to the departure point in time.
*Please note – check-in time vary on double sailing days.