Download previous editions
Bursting with ideas and information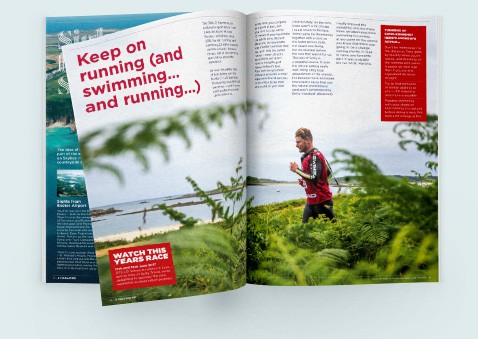 S Magazine is produced yearly with the latest tips and ideas for things to do and see before your Scilly holiday and whilst on Scilly.
Interviews with visitors and islanders
Local recipes
Connecting routes
Local products from the islands
Guest features
Boating guides
The yearly events calendar
Wildlife guides
Available from March on-board Scillonian, Skybus, in our travel centres, departure airports, tourist information centres and guest houses.
Get your business noticed in S Magazine
With more exposure from visitors to Scilly than any other publication why not advertise your business or product in S Magazine? We're also happy to talk about partnership, editorial ideas and other ways we can work with partners.