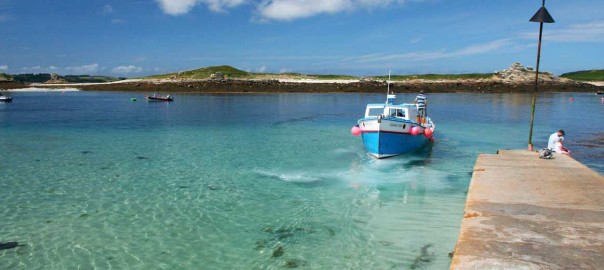 Getting around the islands
Boat hopping between Islands
Getting around the islands has never been easier with a choice of boat operators waiting in St Mary's harbour, ready to whisk you away to your island of choice.  
Boat transfers to the off islands usually coincide with the arrival of the Scillonian III. Exact schedule information is available from outside the Harbour Master's Office on St Mary's Quay or directly from the relevant boating company.
Each island has its own boat company and most will offer wildlife trips and scenic trips around the islands. Depending on which island you're staying on will of course determine which boat company you use.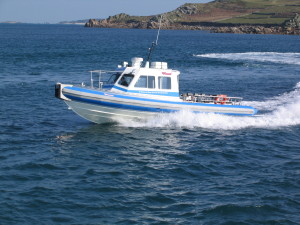 St Mary's Visitors
If you are staying on St Mary's you will need to use boat services from St Mary's Boatmen Association.
The company own 10 boats operating from St Mary's providing a comprehensive boating service within and around the Islands. They provide services to the entire main off islands together with a water-taxi service and a selection of circular wildlife trips. Boat tickets can be purchased daily on the quay from the ticket kiosk, which is open from 9.30am -10.15am and again from 1.30pm- 2.00pm
For further information visit www.scillyboating.co.uk  or call 01720 423999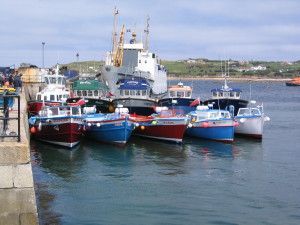 St Martin's Visitors
If you are staying on St Martin's you will need to use St Martin's Boat Services.
St Martin's Boat Services provide a large passenger ferry called the Voyager and a jet Rib called Lightning. The passenger ferry provides daily trips from St Martin's to Tresco and St Mary's every day and Bryher and St Agnes every other day. On Sundays they only provide boat trips to Tresco.
Dependent on tide, trips depart from either Highertown and Lowertown quays, there is no need to book in advance and fares are paid in cash when on board. Private wildlife trips and trips to the uninhabited islands are also available on Lightning throughout the summer months.
March- October: Regular day trips
October – March: Winter schedule applies
For further information visit www.simplyscilly.co.uk or call 01720 422814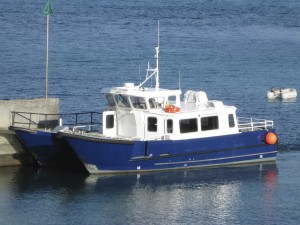 St Agnes Visitors
St Agnes boating provides daily boat trips from April to November, leaving St Agnes at 10.15am and returning from St Mary's at 12.30 and 4.30pm. (Saturday 4pm) Other inter-island trips include regular excursions to Bryher, Tresco and St Martin's in addition to offering fishing and wildlife tours of the uninhabited islands.
St Agnes boating is a family run business using two boats called the Spirit of St Agnes and the Enterprise. During the winter months they operate a reduced daily service and there is no need to book in advance unless specified. Fares can be paid on board in cash.
For island experiences, schedules and saver fares visit www.stagnesboating.co.uk  or call:
01720 422704. Boating trips can be booked in advance online through their website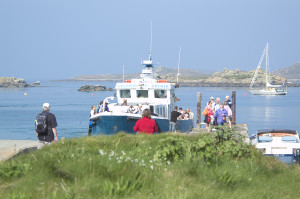 Bryher and Tresco Visitors
Bryher Boat Services is a family-run business that will help you to get around the islands. Bryher Boat Services operate a regular ferry service, nature-watching trips, private charter and jet boat rides.
There are two quays on Bryher and three on Tresco, please check the board locally to see where the trips are departing from as it is tide dependent.
Fares are paid in cash, on board and there is no need to book in advance unless specified. For more information on Bryher Boats services visit www.bryherboats.co.uk or call 01720 422886