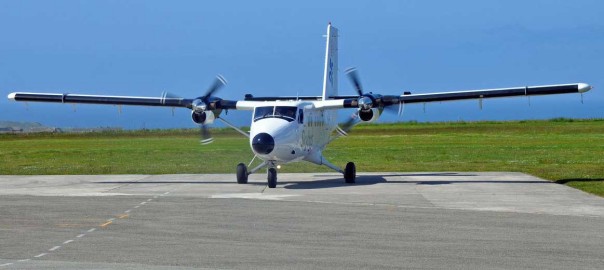 Skybus
Skybus Timetable 2015
Skybus provides yearly flights to the Isles of Scilly on a daily basis from Exeter, Newquay and Land's End airports, six days a week.
Whichever route you choose, you'll enjoy a spectacular bird's eye view as the beauty of the islands unfolds beneath you. Skybus flight times to and from the Isles of Scilly are as follows: Exeter Airport 60 minutes, Newquay Airport 30 minutes and Land's End Airport 15-20 minutes.
Winter (November to March) flight schedule:
April, May, June, September and October flight schedule:
July and August flight schedule:
As the Skybus schedule varies depending on demand, the number of departing flights shown above represents a guide only. For details on a specific date, please use Travel Search (right of your screen), and select your date and route as required.
For travel information by sea visit the Scillonian timetable