The new passenger terminal at Land's End Airport opened its doors for the first time on Tuesday (9 April), following the completion of the £1 million project.
Work on the new terminal at Land's End Airport, which is owned and operated by the Isles of Scilly Steamship Company, began in July 2012 and is part of a major investment by the company into all of its travel facilities ahead of the 2013 summer season.
The new passenger terminal features a modern café area with seating for up to 30 people, panoramic views of the airfield and out towards Longships Lighthouse and the Isles of Scilly, outdoor patio areas, internet access and full disabled facilities.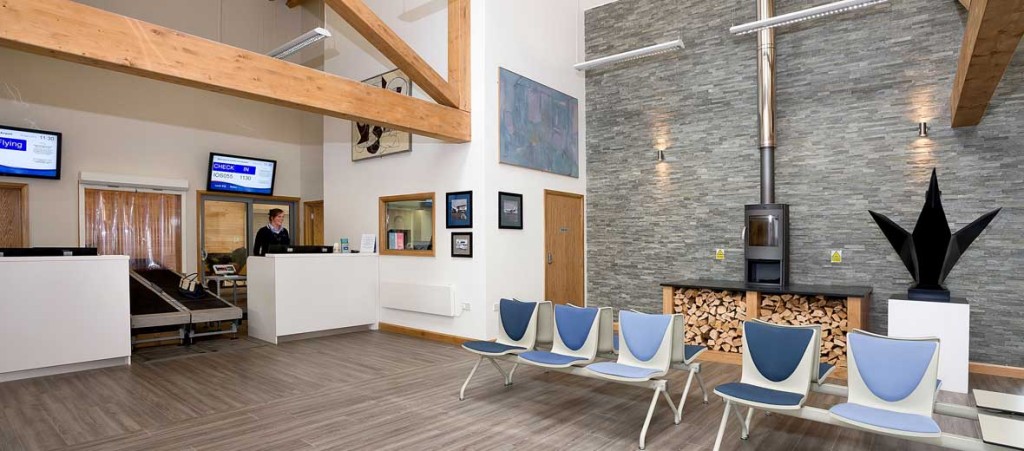 There is also a new baggage handling facility, a dedicated arrivals area, new Air Traffic Control tower, upgraded car parks and security and hangar improvements.
Chris Pearson, Land's End Airport Manager said: "The new terminal building has completely transformed Land's End Airport into a modern facility with fresh and vibrant surroundings, and I am delighted to welcome our first passengers to see the new look. We hope that the improvement of facilities will help make the travel experience for passengers flying to and from the Isles of Scilly as enjoyable and stress-free as possible."
The Isles of Scilly Steamship Company operates year-round Skybus flights out of Land's End Airport to St Mary's Airport, providing a lifeline service to people living on the Isles of Scilly.
Bookings from Land's End to St Mary's for the 2013 season have nearly doubled in comparison to 2012. Skybus also flies from Newquay and Exeter and has just launched its biggest ever summer schedule from Exeter with up to five flights a day during the summer peak.
The Isles of Scilly Steamship company has recently acquired a new Twin Otter aircraft, which will be brought into service in April and bring its Skybus fleet up to seven, increasing capacity for flights to and from the Isles of Scilly.
The company has also invested a further £2 million into upgrading passenger facilities on board the passenger ferry Scillonian III. Around 50 new full time and seasonal jobs have been created as a result of the investment, including pilots, seamen, engineers, fire officers, customer service and airport staff.
Chief Executive of the Isles of Scilly Steamship Company Jeff Marston added: "This investment has been aimed at improving the travel experience for customers, whether they are travelling by air or by sea. I am thrilled with the completed passenger terminal at Land's End Airport, and I am confident that passengers flying in and out of Land's End will enjoy the new and improved facilities.