From walking, riding, sailing and kayaking to cycling, rock-hopping, snorkelling, sea safaris and more: you'll never be short of something to do on the Isles of Scilly. If you like to keep active while on holiday, a fun-filled short break is just a hop, skip and a jump away…
Uncover Scilly's secrets on foot
Exploring the Isles of Scilly on foot is one of the best ways to unearth all that there is to see on the islands. Amazing coastal paths offer up secluded coves, historical artefacts and hidden beaches, whilst nature trails and bird hides inland allow you to enjoy woodland scenery, heaths and hedgerows bursting with wildlife and colour. There's no better time to visit than during the Walk Scilly Weekend (September 19th- 21st) – three days of guided and themed walks – from favourite "Top to Toe" island walks and 'Seashore Safaris' to Mediterranean strolls and Foraging for fruit and herbs, the event is a wonderful way to discover (or re-discover!) the islands.
Experience as much as you can by bike
Scilly is an easy place to cycle – nothing too hilly, not much out of reach. If you want to enjoy as much of Scilly's unique landscape as possible, exploring the islands on two wheels allows you  to cover a lot of ground. You can bring your own bicycle on the Scillonian passenger ferry (please book in advance). If you prefer, you can hire one from St Mary's Bike Hire, or Book a Bike on Scilly and have your bike delivered to your accommodation.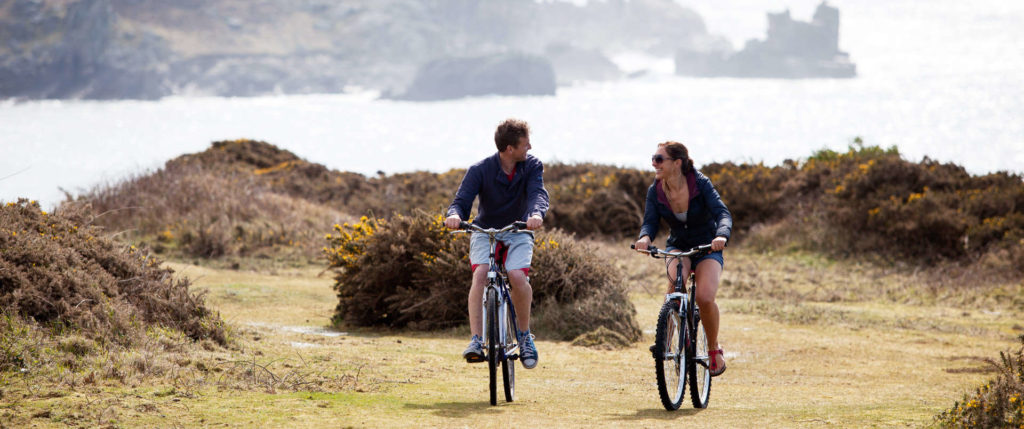 See Scilly from a different angle – on horseback!
If you enjoy horse riding, you'll love riding out on Scilly. Enjoy a gentle hack along the beaches and into the sea; trot through beautiful coastal and wooded scenery on St Mary's. Whether you're a complete novice or a show jumping superstar, St Mary's Riding Centre will show you the reins and guide you on your way.
Explore the bays by boat or kayak
With so much of Scilly's culture connected to the sea, taking to the water is an enjoyable way to see the islands. You can hop between all the islands on the local "tripper" boats, or take an Island Sea Safari for an exhilarating two-hour tour.  Closer to shore, you can splash around the bays in dinghies and kayaks (available to hire from the Isles of Scilly Sailing Centre). There are even kayaks with glass viewing panels if you're curious about what's below you. Which leads us on to…
Discover the world beneath the waves
There's a whole other side to Scilly below the surface, and it's an underwater world that only a few get to see. For something totally different, why not book a trip to go snorkelling with the seals? Excursions are available exclusively through Scilly Seal Snorkelling, and meeting the gorgeous marine animals is an unforgettable experience.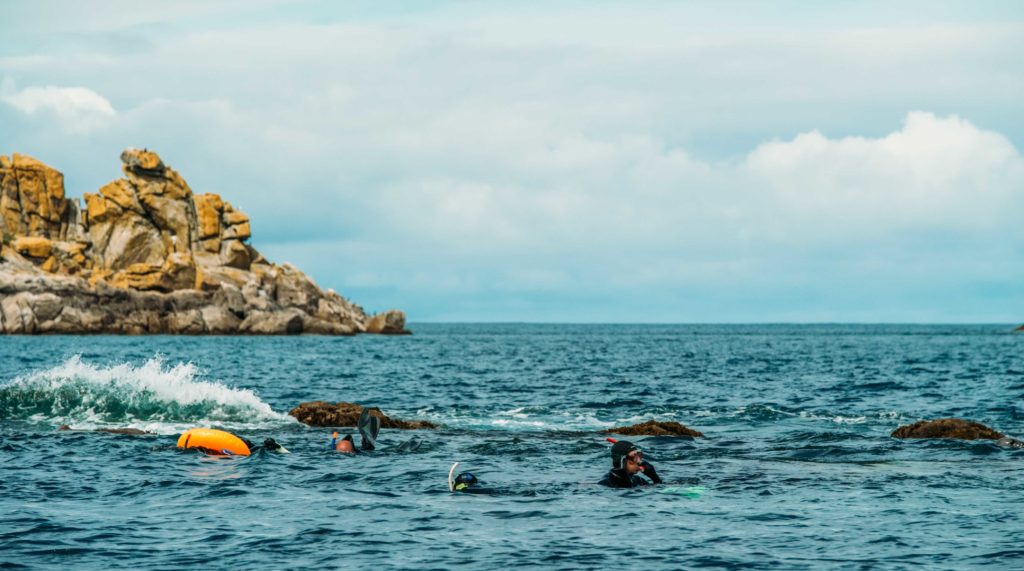 Book your journey today
We've merely scratched the surface of things to do when you come to stay on Scilly. Depending on the season you could also try stand-up paddle boarding, wind surfing, gig rowing and golf!  So if you're someone that likes to discover new experiences and grab life with both hands, hop over to Scilly and enjoy some unforgettable adventures right on your doorstep.
The sea crossing between Penzance and St Mary's (the main island on Scilly) takes 2 hours and 45 minutes harbour-to-harbour, whilst flights to the islands take a mere 15 minutes from Land's End airport. With travel options available Monday to Saturday, you can whisk someone special away for a long weekend they'll remember forever.
For further information about what you can do on Scilly see www.visitislesofscilly.com/things-to-do.
Some activities are weather dependent, others are seasonal: Isles of Scilly Travel cannot be held responsible if any activities mentioned here are unavailable during your stay.