"Year after year, families return to Scilly; something about the quality of life is addictive."
Taking the Scillonian passenger ferry to the Isles of Scilly is a journey that ignites the islands' magic, offering your family happy memories before you've even arrived. Heading out across the Atlantic, a simple game of eye spy can be transformed by sightings of seabirds, sunfish and even the occasional minke whale.
Sitting just 28 miles off the coast of Cornwall, the Islands are perfectly placed for families wanting to make the most of their precious time together. Here sit five inhabited islands, amongst hundreds of smaller islands and rocky islets.
Island life is very much governed by the sea; the sea plays an integral part for children growing up on Scilly. There's a sense of safety in the beaches here, with flat calm tides and a very gentle incline into the water it's an ideal environment for beginner water babies. With more than 35 idyllic beaches to choose from, you'll often find you've got the whole beach to yourself.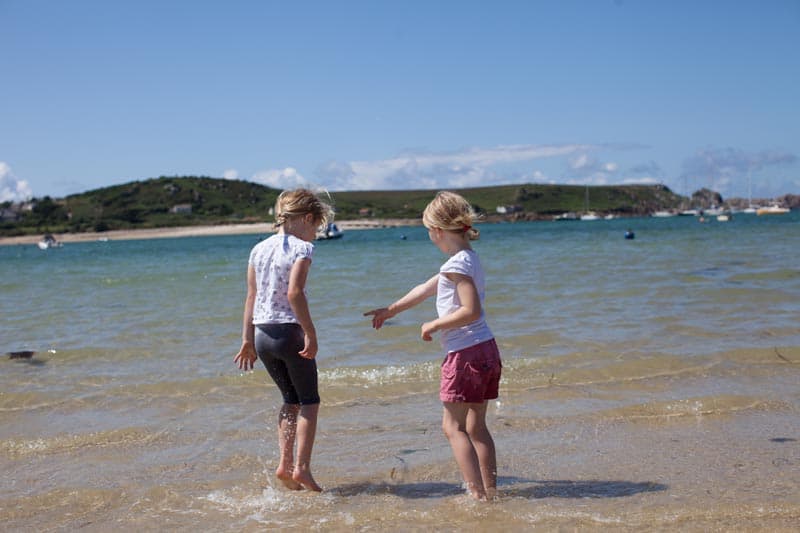 We caught up with a regular 4th generation visiting and past resident to Scilly to find out more about life by the seaside and why she kept coming back to the islands.
Jane Morris has been visiting the islands ever since she was a little girl, her father grew up on Tresco and she later moved there herself. As a child she spent a lot of time in the water on Scilly "I enjoyed the freedom and the sense of safety jumping off small rocks and knowing that my parents were close by. My father grew up on Scilly and to him it was second nature to be out on the beaches every day, winter and summer. He would take a boat from Bryher to Tresco every morning to school and back in the afternoon, this was and still is a way of life for islanders on Scilly.
The magical pull of Scilly was always there for Jane, it was only right that she passed it on to her own three children! "My children were always in the water or playing in the sand, they enjoyed having the freedom on the beaches as Scilly is always very quiet no matter which time of year, which meant I could always see them. Scilly was part of my family history and I have passed it on to my children and hopefully as they will do to theirs."
Jane lets us into some insider tips but she does note: "All of the coves on Scilly are secret!"
The best places to go rock pooling and crabbing: Samson flats-when the tide is really low and you can walk for miles safely. My children have many happy memories searching for hermit crabs and other new marine species they wouldn't necessarily see elsewhere on the mainland.
The safest beach for new water babies to swim at: Pentle Bay on Tresco, as its always un-populated. The beaches are flat with very little incline into the water, on a summers day the sea is warm and the vista is tropical.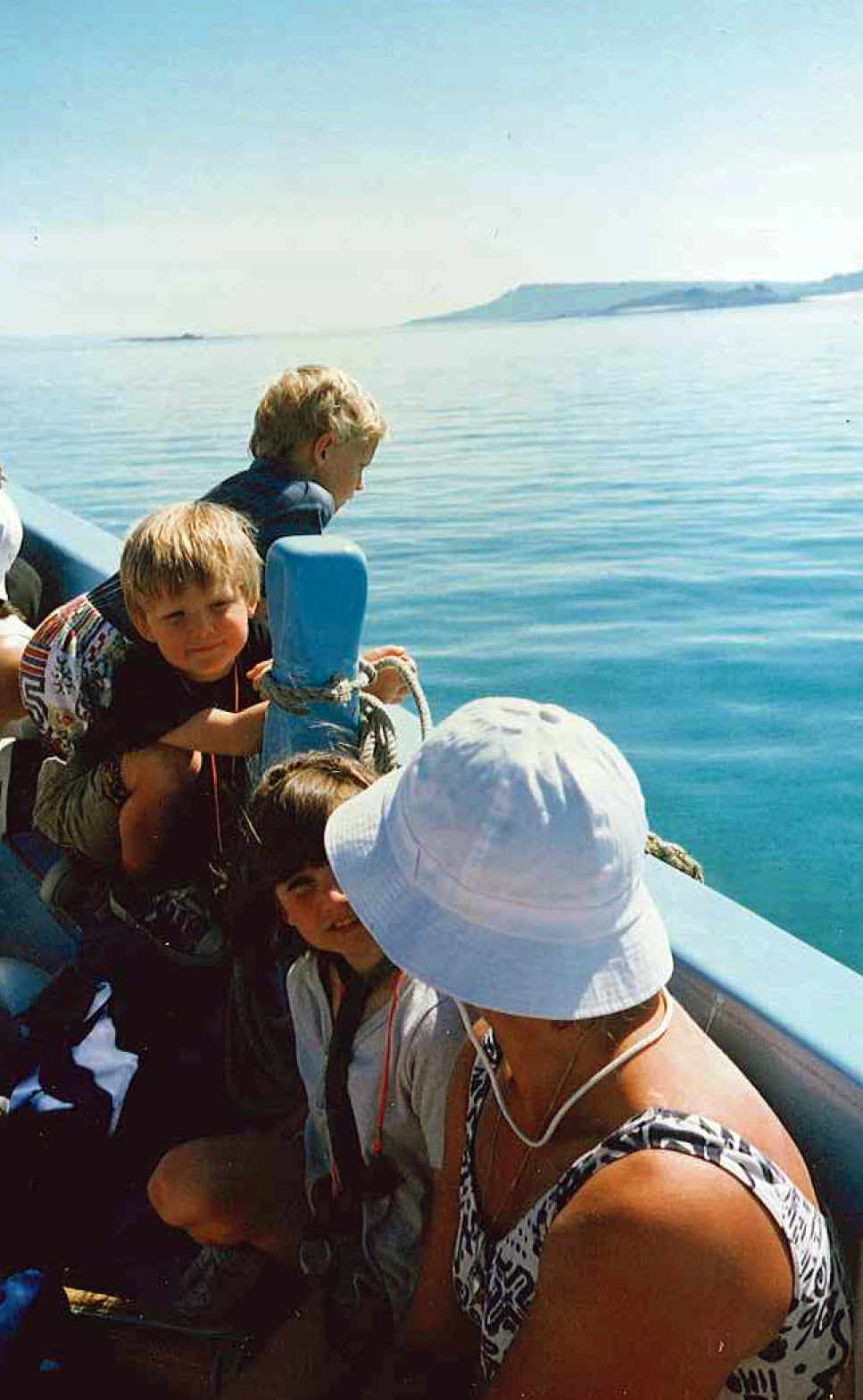 (Jane and her children on the inter-island boats, 1994)
To connect your family with the Ocean, travel local this Easter and enjoy an island escape. Sailing to The Isles of Scilly on-board the Scillonian III is an authentic introduction to island life. With a crossing time of 2 hours and 45 minutes, there's time to relax on the deck and take in the famous Cornish landmarks, keep a watchful eye on the water as pods of dolphins are known to make an appearance!
#TravelLocal
www.islesofscilly-travel.co.uk