Brownies and Guides on the Isles of Scilly have been camping together for the first time this week thanks to the arrival of a huge marquee paid for by the Isles of Scilly Steamship Company.
Thirty girls from the 1st Isles of Scilly Brownies and Guides have been camping at Sandybanks Farm on St Mary's, where the 18mx6m marquee has been used as the kitchen, dining and craft area.
Brownie leader Fiona Robson said: "We've never owned something so fantastic and owe a very big thank you to everyone at the Steamship Company for such an amazing gift.
"This is the first time we've been able to hold a joint camp, and it's been made possible by this massive tent because it can easily hold all of us. The girls are all very excited.
"We've put our kitchen, inside eating area and craft area inside the tent, which will be very handy if it's raining. It took three hours to put up and has already stood up to force six winds so we are delighted.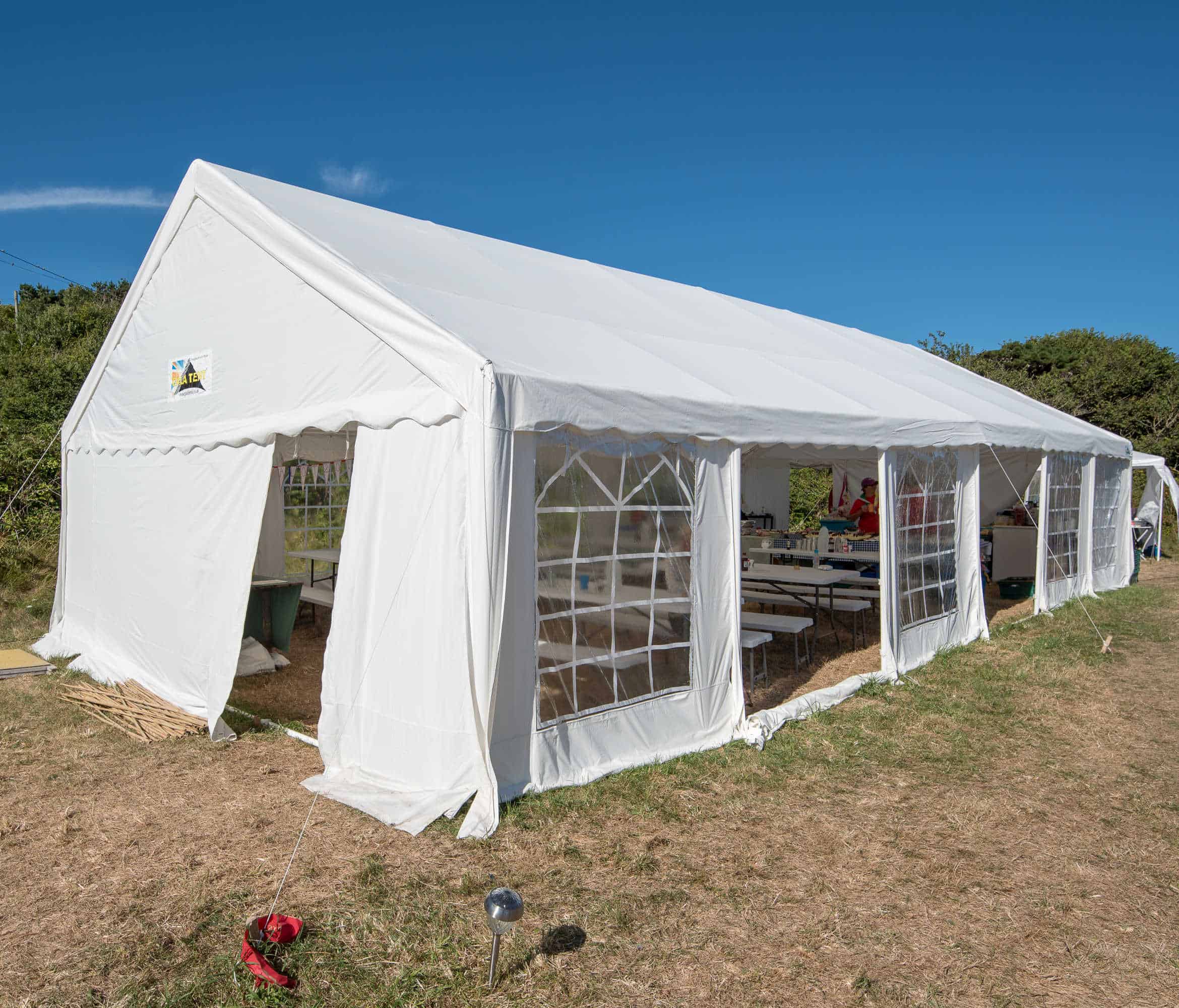 The 15 Brownies and 15 Guides, aged between seven and 14, come from all the islands and meet once a week on St Mary's during the summer months.
The marquee was paid for by a £1,500 grant from the Isles of Scilly Steamship Company's Community Fund, which supports projects that benefit communities on the islands and in West Cornwall.
"We've always wanted to buy something like this and thanks to the Steamship Company, we've finally been able to," said Fiona. "We'll be using it for all our future camps and fundraising events, so it will make a big difference to the girls."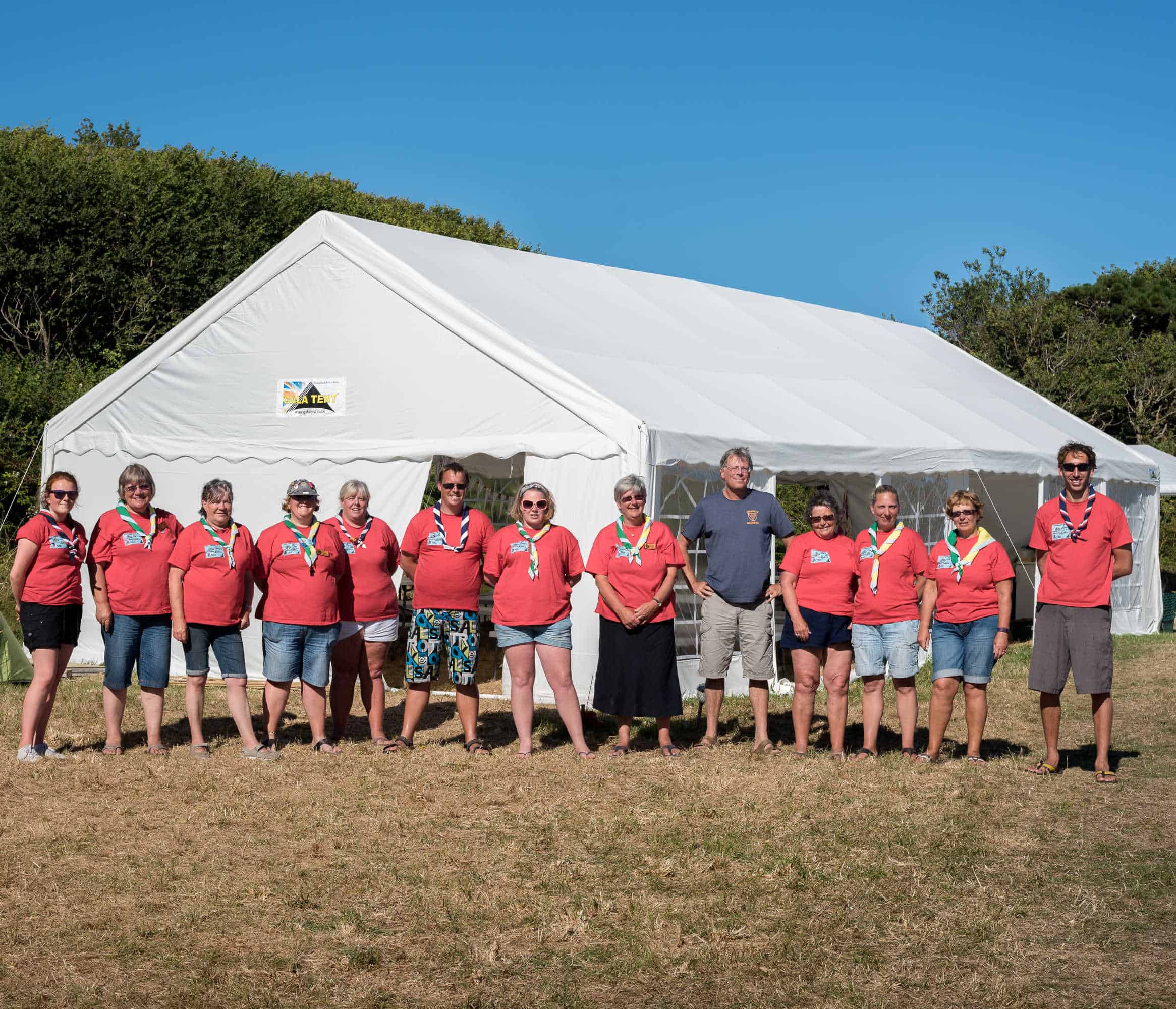 Community Fund Chairman Terry Ward said: "All the projects that we supported in the first round of Community Fund allocations were commendable in their various ways, but I have to admit that the Brownie and Guide application was one of the committee's favourite requests. Fiona Robson and her group of helpers do a wonderful job teaching the girls life skills, while at the same time enjoying a lot of fun, discipline and friendship.
"I've seen the tent standing proudly at Sandy Banks and I must say that it is a very impressive sight. The Isles of Scilly Steamship Group Community Fund is delighted to be able to help Fiona and the girls with the acquisition of the tent and I shall look forward to my promised guided tour (no pun intended) later this month."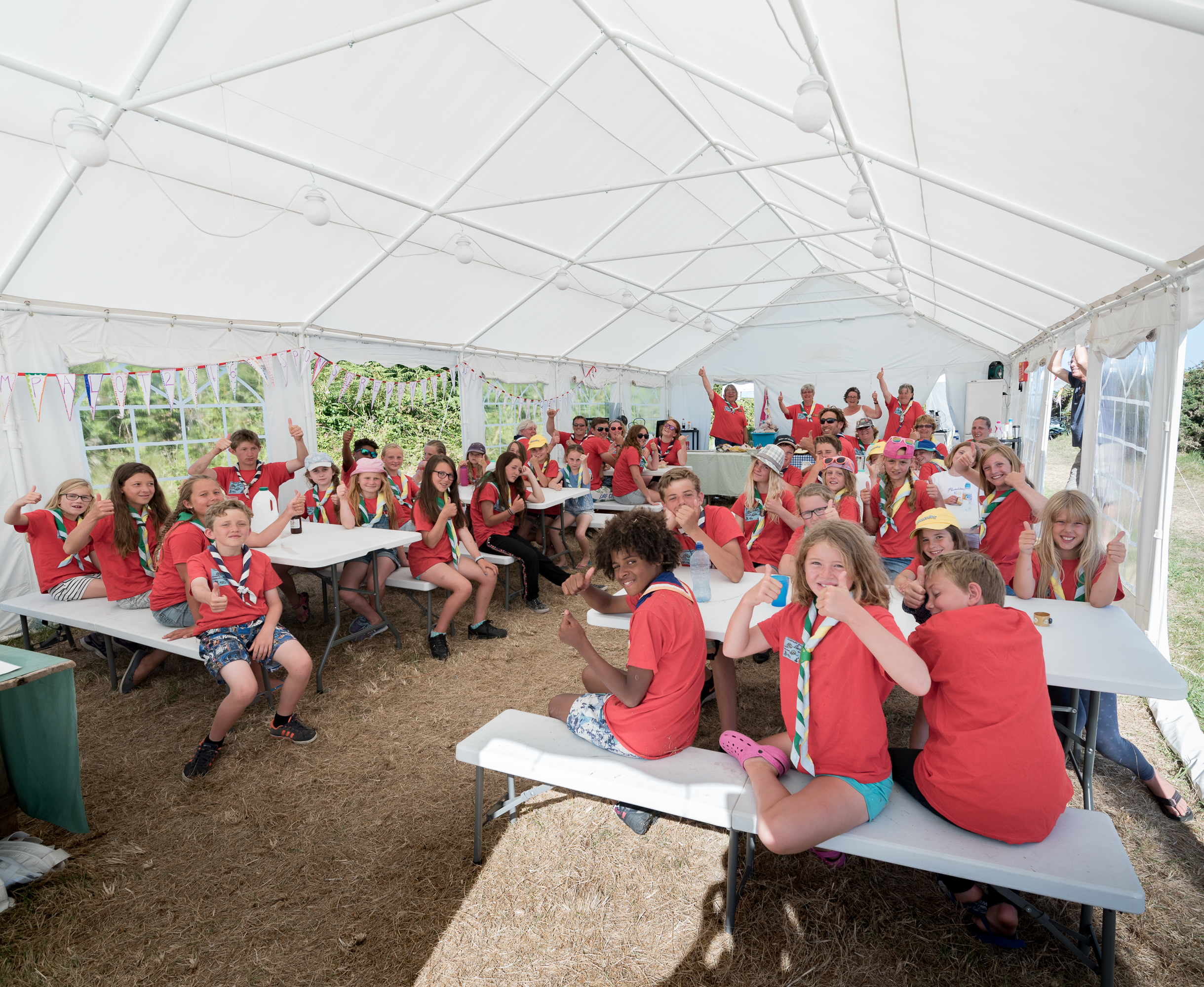 Applications to the second round of Community Fund grants are open to voluntary groups or charities, schools and education establishments, community clubs or societies, and individuals undertaking not-for-profit projects for the benefit of the wider community.
Full details, eligibility criteria and application forms are available from the Steamship Group's website.