Young footballers on the Isles of Scilly have celebrated the start of 2017 by wearing their new club kits for the first time.
The players debuted the kits on Saturday (7th) and have been proudly wearing them around the islands.
The Five Islands Football Club has never had a club kit until now, and it was paid for by a donation from the Isles of Scilly Steamship Company's Community Fund.
Alison Stedeford, from Five Islands Football Club, said: "We've never had a club kit before now. It's amazing what a kit can do – it's given us a proper club feel and the players a real sense of belonging to the club. We can't thank the Steamship Company enough."
The club's 70 players, aged between five and 15, come from all the islands and meet once a week on St Mary's to train and play.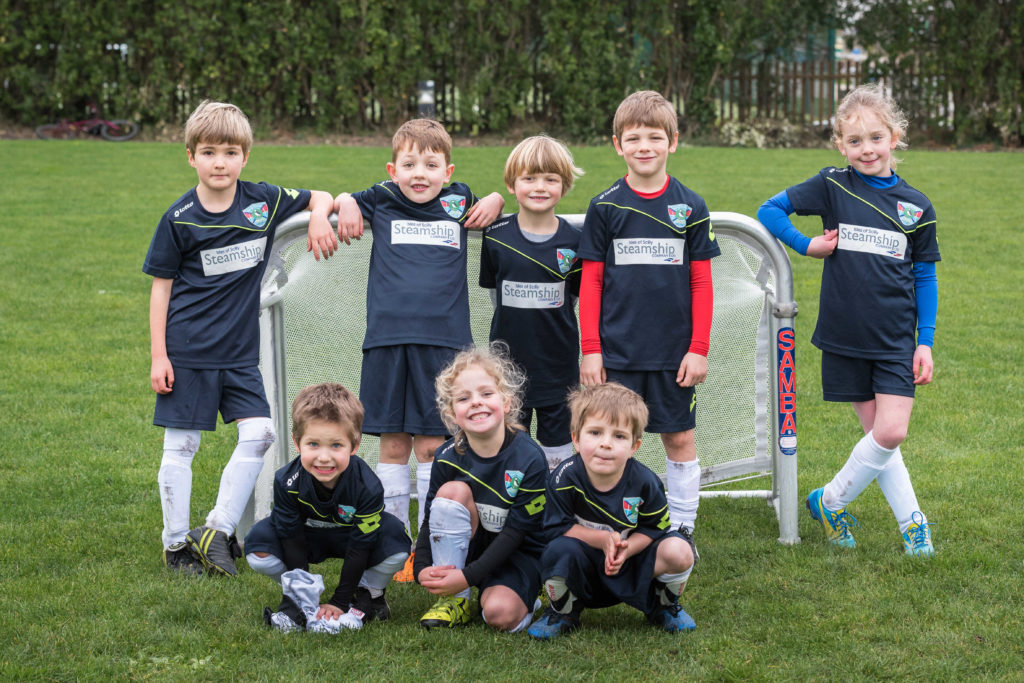 The £1,000 grant paid for tshirts, shorts and socks for the whole club, which were presented to the players by Terry Ward, Chairman of the Isles of Scilly Steamship Company's Community Fund.
"The children are all delighted with the kits" said Alison. "We were quite surprised at how pleased the older ones were and it's lovely to see them out wearing them at other times.
"We don't have a lot of matches and there is no football league on Scilly but we do sometimes go away and play other teams and have training weekends so it will be great to show off the new kits then."
The grant came from the Isles of Scilly Steamship Company's Community Fund, which supports projects that benefit communities on the islands and in West Cornwall.
Community Fund Chairman Terry Ward said: "The Steamship Company is delighted to be supporting the football club. There are a lot of parents who give up part of their weekends so that the children can learn skills and play matches and at the same time keep fit, which has got to be better than sitting indoors playing computer games.
"I can remember being at school and being presented with a new kit, it was a great feeling and our enthusiasm levels definitely went up a notch or two."
Applications to the third round of Community Fund grants are open to voluntary groups or charities, schools and education establishments, community clubs or societies, and individuals undertaking not-for-profit projects for the benefit of the wider community.
Full details, eligibility criteria and application forms are available from the Steamship Group's website.