January is the time to kick start the year with exciting plans and goals, and if you're like us, you'll already be looking ahead to warmer days spent relaxing by the sea. For adventure seekers, culinary enthusiast's or those that simply want to enjoy a relaxing break, we have just the destination; right on your doorstep. Located just a stone's throw away from the Cornish coast are the magical Isles of Scilly, islands that look like they belong in the Caribbean but are only 28 miles from Land's End.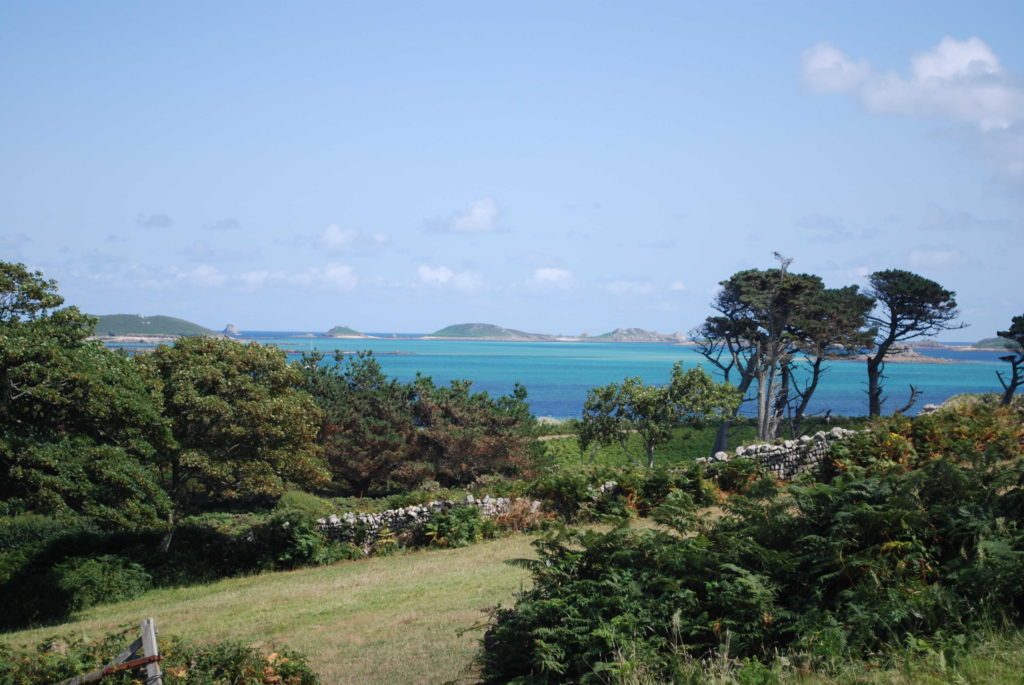 The Isles of Scilly are made up of five inhabited islands and countless uninhabited islets, each island has its own identity but all have those famous white sandy beaches and crystal clear waters. As well as being picture perfect, the Isles of Scilly are an excellent place to take on a new challenge, each inhabited island houses a watersport centre perfect for first timers to try something new or for the experienced to relish in a new environment. Try your hand at the increasingly popular stand up paddle boarding or spend a relaxing afternoon paddling around the bays in a glass bottomed kayak. On the island of St Martin's you can truly experience nature at its best with organised trips out to the Eastern Isles to snorkel with the resident Atlantic Grey seals.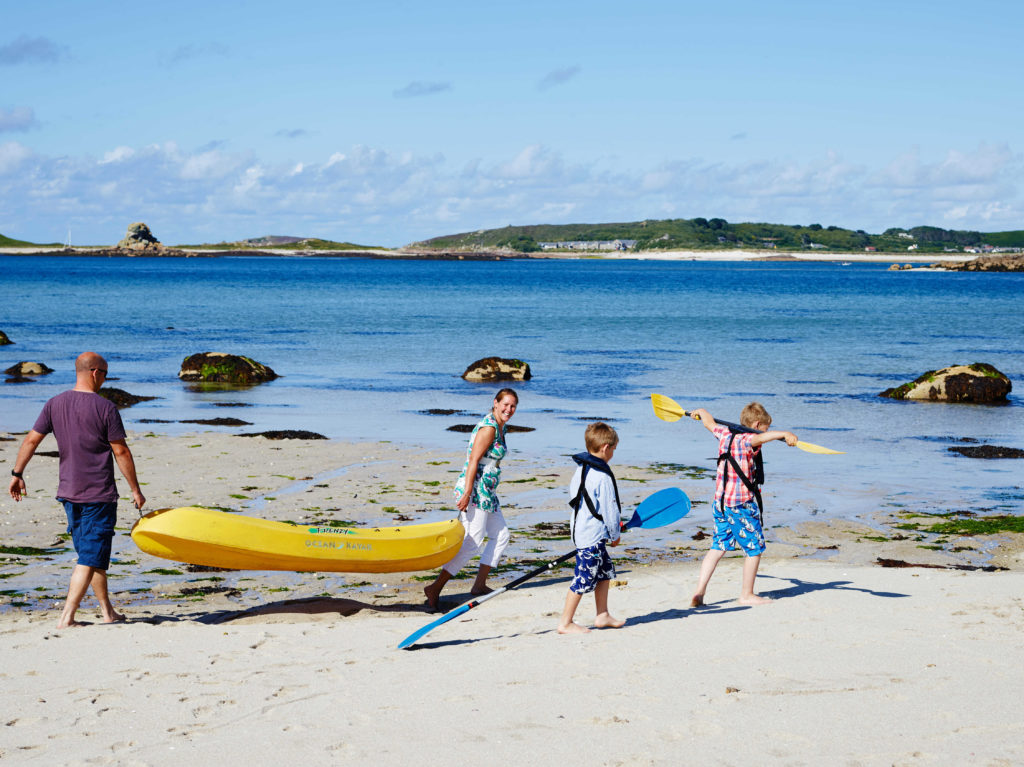 If you prefer to keep your feet firmly on dry land, one of the simplest pleasures is to go exploring, there are miles of tracks and paths leading to hidden coves, nature reserves, iconic lighthouses and of course, plenty of places to stop and try the local produce along the way. The popular Walk Scilly event takes place in April and October, a perfect opportunity to discover the islands hidden treasures!
Add Scilly to the top of your must-visit list for 2017 and explore a new destination. Whichever Scilly adventure you choose to fuel your wanderlust, your journey begins with us.
Skybus flights leave daily from Land's End Airport and reach the islands in just fifteen minutes, fly from Newquay airport year-round and you'll be in Scilly in 30 minutes. Or, you can fly through March to November from Exeter airport; with a journey time of 60 minutes, you'll enjoy views of historic towns, sweeping green hills and iconic landmarks before reaching the crystal-clear waters of Scilly.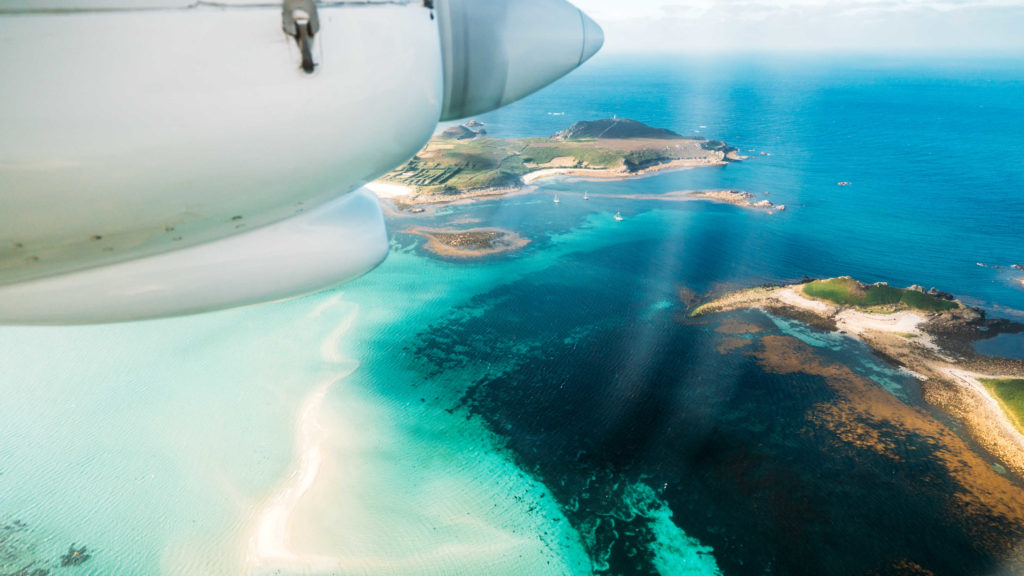 You can also sail from Penzance harbour and enjoy a leisurely sail along the West Cornwall coastline, the Scillonian III passenger ferry is often joined by a pod of dolphins and is a haven for spotting seabirds, basking sharks and sunfish. The Scillonian sails up to 6 days a week from Penzance harbour through March to November.
What are you waiting for, book your adventure today! Skybus flights start from *£70 and Scillonian starts from *£45. #FlyScilly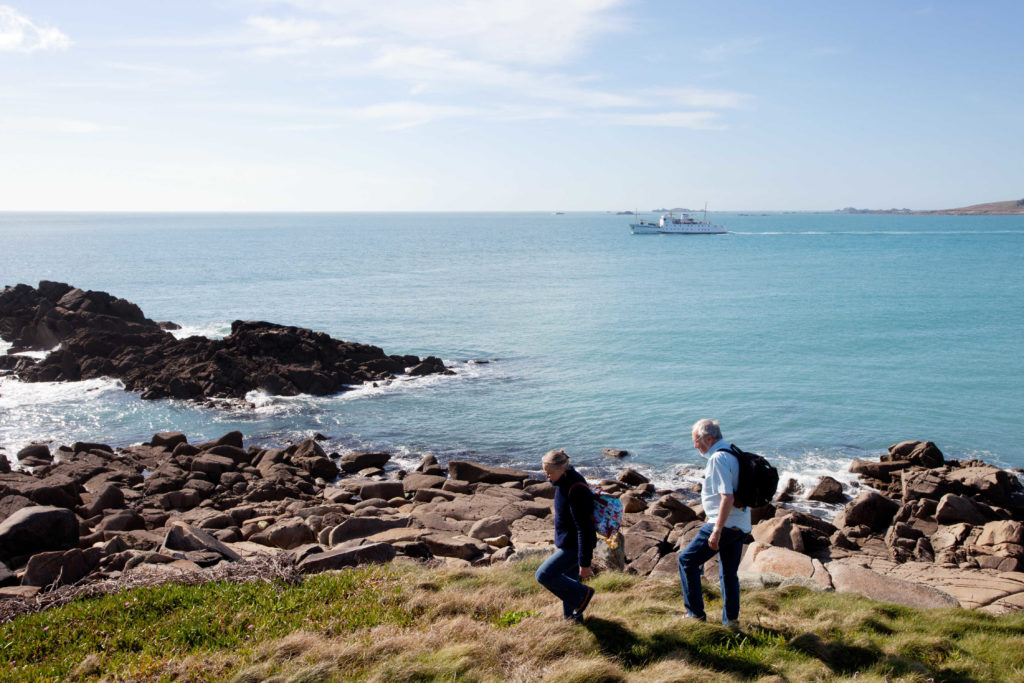 *Limited seats available at the from price.