The Isles of Scilly Steamship Group has announced the appointment of Graeme Alexander as its new General Manager of Marine Operations.
Graeme, who has spent more than 25 years of his career in the marine industry, will have management responsibility for all the company's vessels, Penzance Dry Dock and Nike Engineering.
Previously based in Aberdeen, Graeme has previously worked for marine companies including Fugro Seacore, Helix ESG and C-Mar and has worked around the world, most recently in India and Oman.
He has extensive marine management experience including key roles as a fleet/technical superintendent and as a project manager for new builds and conversions of complex ships.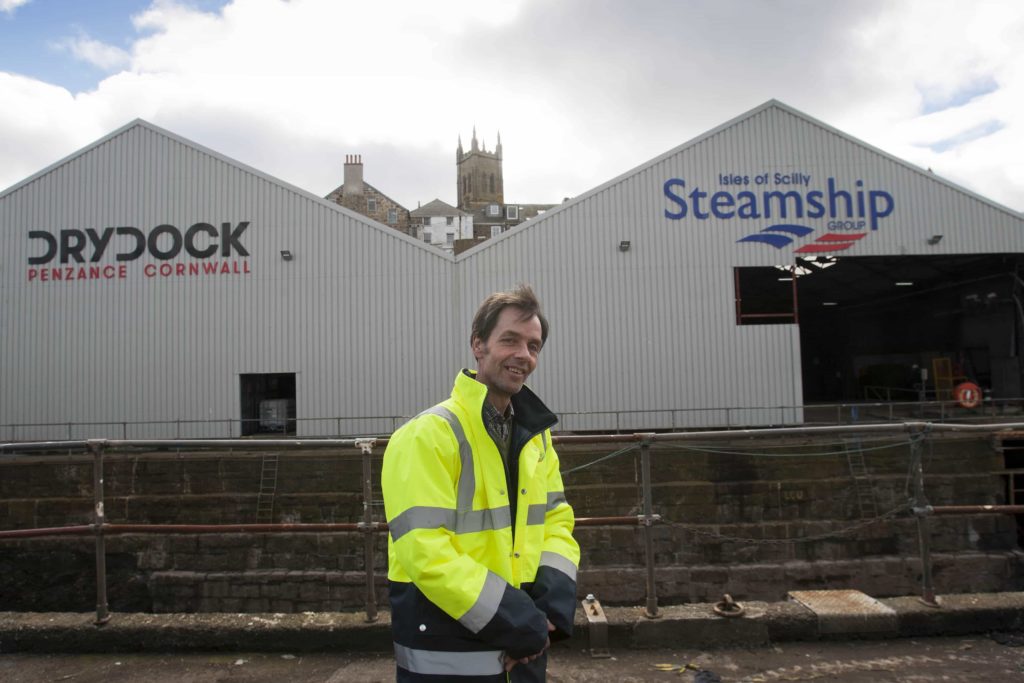 Graeme said: "Joining the Isles of Scilly Steamship Group was too good an opportunity to miss. I am looking forward to getting to know the area, especially the Isles of Scilly. Island life is completely different to life on the mainland. People on Scilly are true islanders, they are reliant on transportation for everything. We have a responsibility to them, which I will take very seriously, to maintain lifeline services and the visitor market on which they are so dependent.
"The company is constantly striving to improve the service it offers its customers. As part of this I am looking forward to bringing the new freight ship the Mali Rose into service and focussing on the replacement of the Scillonian III, which is entering its 40th year of service this season, as part of the company's vessel replacement strategy.
"Another key role will be to grow the business in terms of ship repair work. The dry dock isn't just about our own ships – we are open for business to other customers. It's an exciting and busy time for the Steamship Company."
The purchase of the Mali Rose is just one of the number of investments totaling £15 million made by the Isles of Scilly Steamship Group in the last seven years to upgrade transport links to and from the islands.
The company has built a new terminal and hard runways at Land's End Airport, purchased an eighth aircraft for its Skybus airline service, and invested in new landing technology to improve operating resilience in poor weather.
Rob Goldsmith, Chief Executive of the Isles of Scilly Steamship Group, said: "We are very pleased to welcome Graeme to the company and have no doubt that his expertise and management skills will be invaluable in its work of guiding the company through the next stage of its development."