Isles of Scilly Travel have been proud sponsors of the World Pilot Gig Championships for 28 years.
It's time for the 28th World Pilot Gig Championships – one of the biggest events here on the Isles of Scilly – and as the official sponsors we couldn't be more excited. Across three days, around 130 teams will take part in a series of races, battling it out to be crowned champions. The teams of six rowers and one cox are busy preparing with gruelling training races once a week, and it seems the entire county is looking excitedly towards the event.
We've been sponsoring the races for  28 years now, and it's a real treat to see all the brightly coloured boats lining up at the start line against a backdrop of Scilly's famous beaches. The World Pilot Gig Championships is also an event that's dear to our hearts, as some of our own team have family members who take part! For anyone not in the know, we've put together a little explanation of what the event is all about…
What is a gig?
The Cornish pilot gig is a rowing boat that seats six rowers and a cox. Nowadays they are mostly used for sport and there are gig-rowing teams all over the world.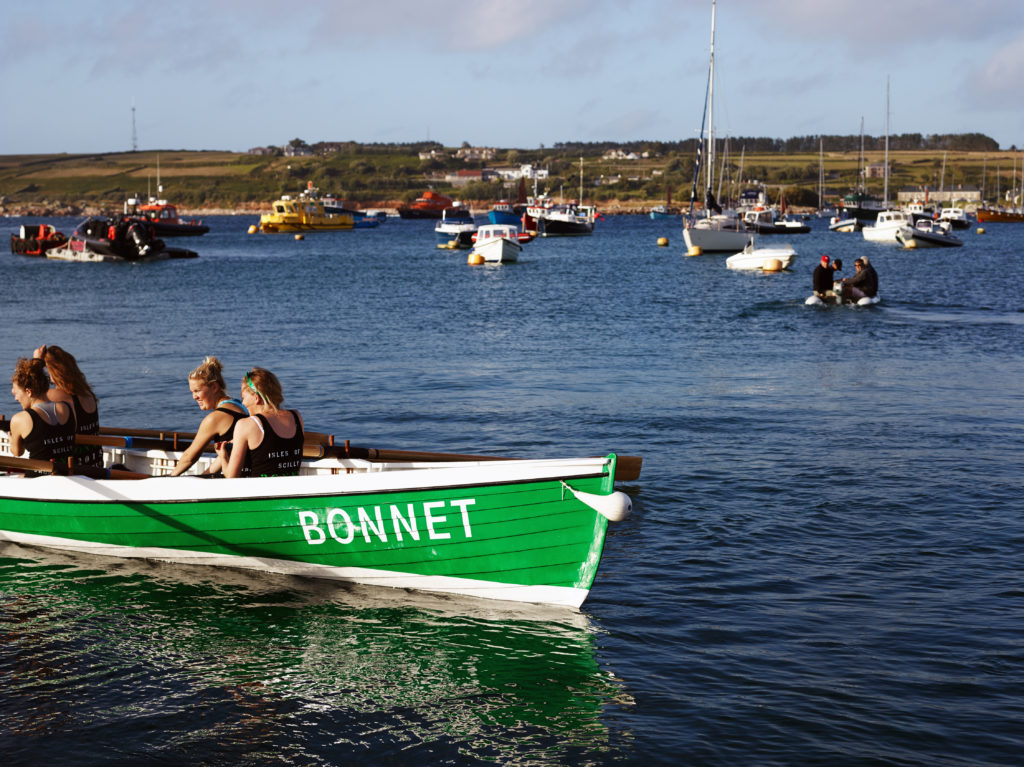 What's the event about?
Gig racing is the biggest sport on the Isles of Scilly and the islands began hosting the World Championships in 1990.
What makes gig racing so popular?
Aside from the thrill of being crowned champions, gig racing is a real heritage sport for the islanders. In the 19th century the wooden boats were used for rescue, carrying cargo and smuggling!
Who competes?
Teams do come from around the world, but the majority of competitors are from local towns in Cornwall and the Isles of Scilly.
What's the course like?
The gigs line up at the start line and wait for the "get set, go." The teams then use every ounce of strength they have to make their way at pace to the finish line. The longest distance is from St. Agnes to St. Mary's Quay.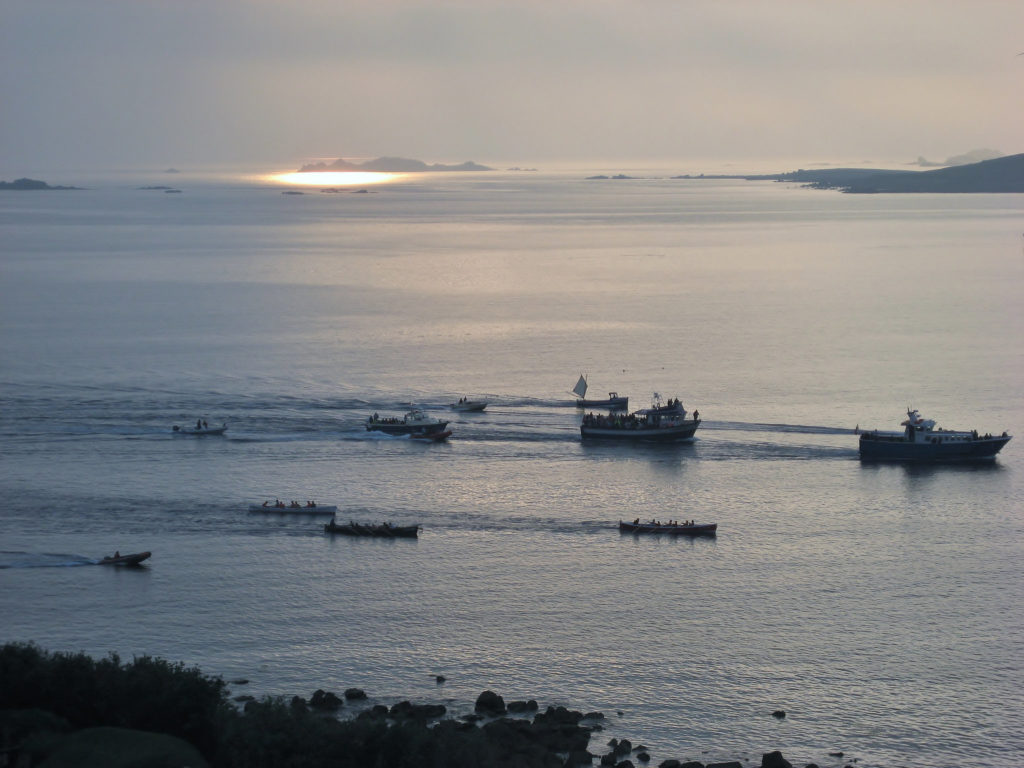 When is it?
The races take place from Friday 28th April until Monday 1st May 2017. If you aren't able to get there, you can follow the event as it happens through the listen live feature on www.radioscilly.com. The islanders race against each other every Wednesday and Friday throughout the season, so you could also catch a glimpse of what the event is all about by booking a holiday to Scilly outside of the championship weekend.
For more information about the event visit www.worldgigs.co.uk