For more than 100 years, Gibson family photographers have documented life on Scilly, as well as recording the steady growth of the Isles of Scilly Steamship Company. We caught up with Sandra Kyne, daughter of Frank Gibson, to find out more about how the Group's rich history has formed a key part of the Gibson family's famous photographic archive.
Hi Sandra, can you tell us how your family's photography business began?
"We are a family of five generations of photographers who started recording life on Scilly in the 1860s. John Gibson began the family business when he brought his first camera abroad to use on the islands and successive generations of the family have continued what he started building up a unique photographic history of day-to-day life on Scilly."
How did the Steamship Company's history form part of your collection?
"On the Isles of Scilly, transport links have always been a major part of island life, so naturally they feature prominently in the archive. We have photographed all of the ships that served the islands over the years, as well as the smaller launches used for inter-island trips. Sometimes these photographs have shown normal, day-to-day work and at other times, we captured them in challenging weather. The technology and craft may have changed, but the power of the sea still commands the same respect as it did 150 years ago."
Do any of the photographs tell a special story of Scilly?
"When the Isles of Scilly's flower industry was at its height, our sea links played a vital role in getting the island-grown flowers to market. And although today's flower industry is not as large as it once was, the Steamship Company still has the important role of transporting flowers to the mainland."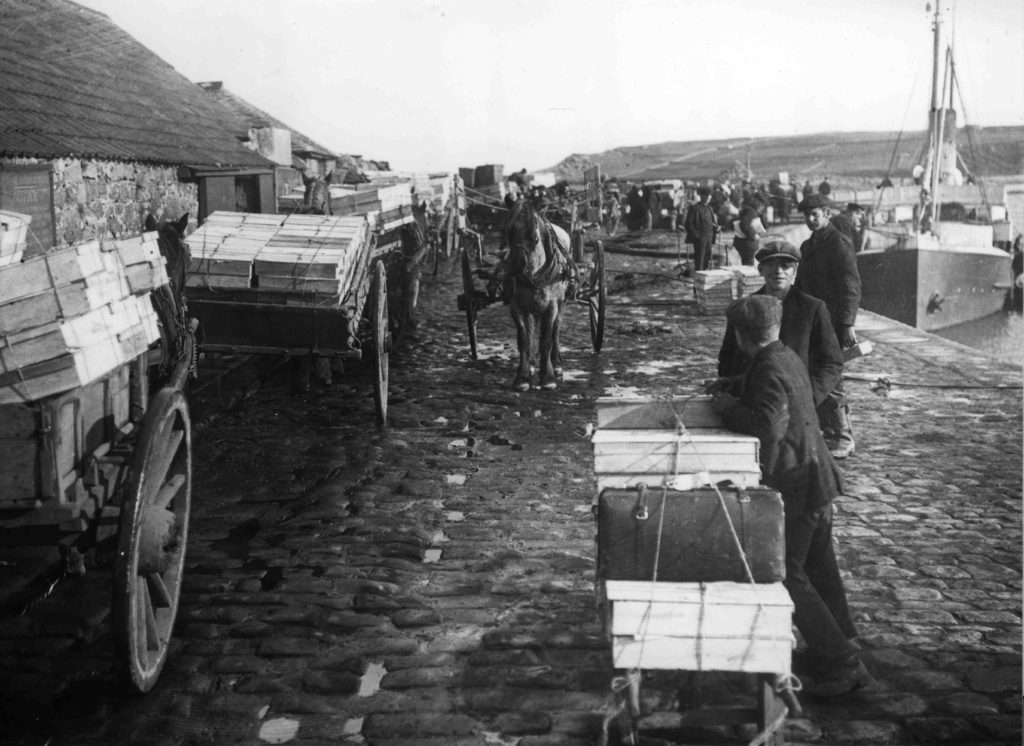 Sandra and her family use their fascinating archive of photographs to create postcards, calendars and souvenirs. If you'd like to see them, please visit their shop – Gibson Kyne in Garrison Lane on St. Mary's.
This year we are celebrating a special milestone as our iconic Scillonian III passenger ferry marks 40 years of faithful service, making her our longest-serving passenger ship to date.
To commemorate the occasion, we are holding a series of events in Penzance and the Isles of Scilly throughout May and June.
Join us in Penzance at 39 Market Jew Street as we take over the Pop up Penzance space to host an exhibition of memorabilia and photographs.
The exhibition will run until May 24th and is free to visit between 10am and 4pm, Monday to Saturday.
To mark Scillonian's inaugural voyage in 1977, we will be putting on a display of fireworks on the evening of May 24th in the town of Penzance from 21:30 in the harbour area.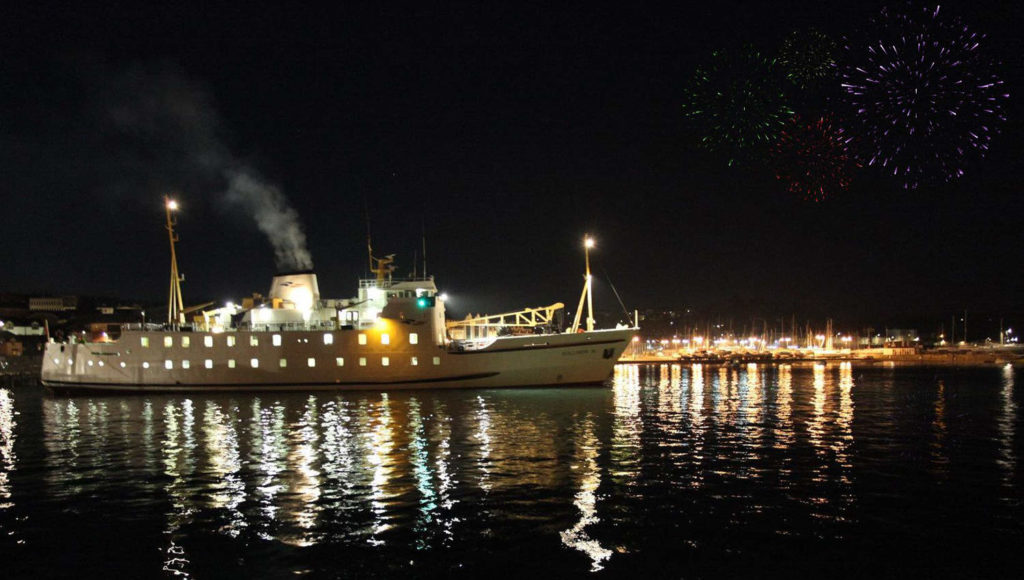 Then on June 21st, the celebrations will go Scilly-side with events taking place on the islands, details coming soon.
We are also marking the 40th anniversary of Scillonian by giving away 40 free return tickets on Scillonian III to the Isles of Scilly. All you have to do to win one is get creative as you wish Scillonian a 'happy birthday' –  check out our special competition for more details.