The Isles of Scilly Steamship Group has announced the appointment of islander Sam Hicks to its Board of Directors.
Sam is from a longstanding St Agnes family where he has lived most of his life. Educated on Scilly and at Truro School, he then graduated from the University of Bath in 2001 with a BSc Hons in Business Administration.
Sam worked in various commercial management roles on the mainland before returning home to help grow the family business. Together with his wife Laura and parents he manages Troytown Farm dairy, self-catering cottages and campsite.
Sam is also watch manager of the St Agnes fire station and seven crew, a Coastguard officer, captain of the cricket team and a member of the Shah gig crew. He has three children at the Five Islands school.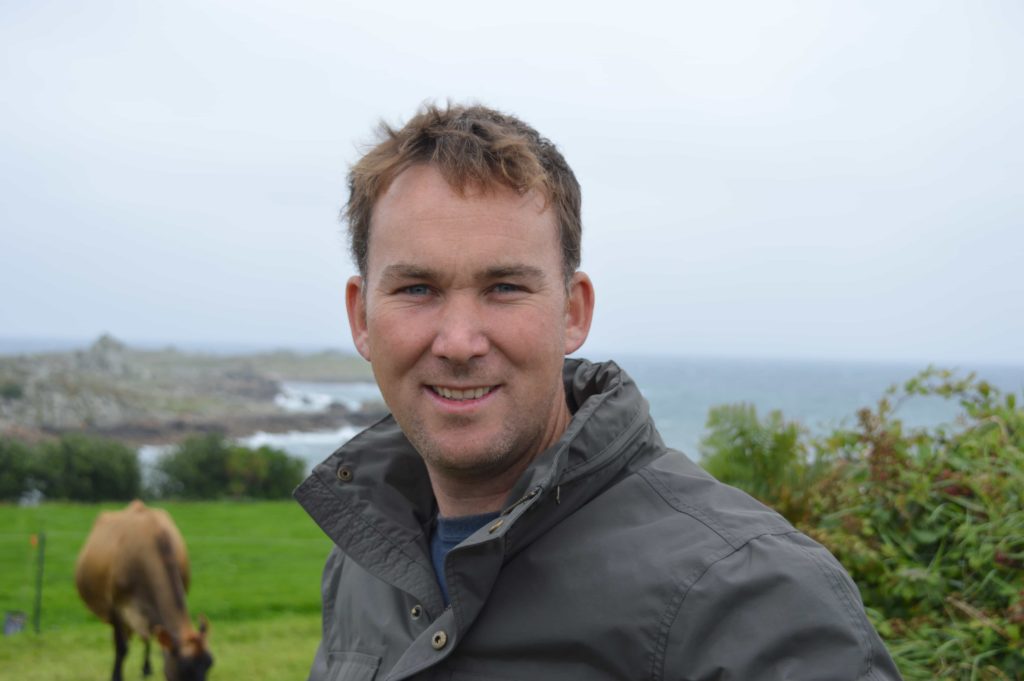 Andrew May, Chairman of the Isles of Scilly Steamship Group, said: "My colleagues on the Steamship Board and I very much look forward to Sam joining us and contributing to the direction the Steamship Company takes in its mission to be a force for good in the communities it serves. Sam's experience gained during his career away from the islands and his present involvement in a range of successful and diversified businesses, as well as other community activities on St Agnes, will be of immense value to the Board.
"It's clear too that Sam shares the values which are important to the Steamship Company in its work to offer the kind of scheduled passenger and freight services demanded by its customers. Sam and his family are well known on the islands and his joining the Board contributes to a near century old tradition of Scillonians coming together to address important economic and social needs in the islands."
Commenting on his appointment, Sam said: "Like all who choose to make Scilly their home, I know that the fortunes of our community depend on the Steamship Company's ability to deliver a reliable and affordable service. The company in turn depends upon a thriving island economy to fulfill its aim of upgrading and improving every aspect of the transport system for the benefit of islanders and visitors. So, they are mutually dependent, and there is a balance to be struck. I see my role on the Board as helping to ensure that it is the correct balance, now and in the future, and I am delighted to be taking on this role."
Sam's appointment means the Steamship Group will maintain an eight-strong Board following the decision by Simon Marquis to step down as a non-executive director.