There's no denying it, craft drinks have been a huge trend in the last few years with pioneers crafting new and exciting flavours with a story to tell. With companies creating original flavours, combined with genuine authenticity – and where's better to sample this, than the Isles of Scilly.
Whilst you can't visit the Isles of Scilly at this time, you can browse the island distillers' websites and order their produce online. Here are just a few of Scilly's unique drinks available.
Rum
Carron Farm Distillery
Premium Rum and Vodka distilled from centuries of island life on the Isles of Scilly. Stories have always flowed in the blood of the farmers and fisherman of St. Martin's. Of shipwrecks and smuggling, sunshine and storms. Now at the first and only rum distillery on the Isles of Scilly, the Walder family have distilled those stories, that heritage, into SC Dogs premium spirits. Distilled, aged and bottled on the islands, SC Dogs is a range of delicately balanced premium rums and vodkas with a clean, rounded finish and a tang of the sea.
View at: https://www.scdogs.co.uk/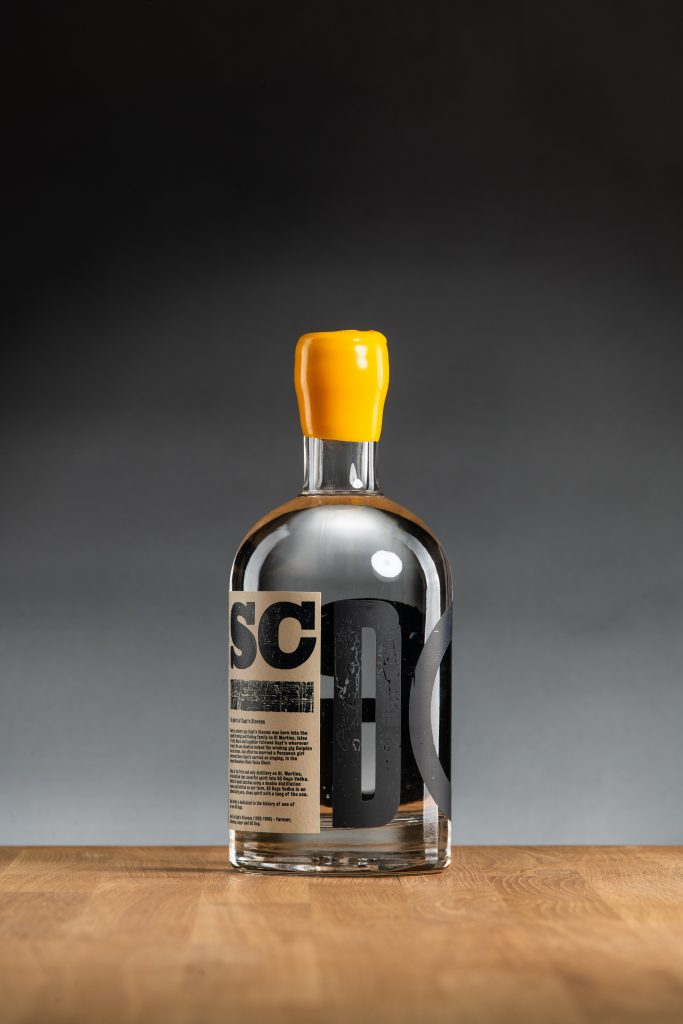 Gin
Westward Farm, Scilly Gin
Bringing together some of the world's finest botanicals, from Java and Africa to Scilly's own fields. Aiden and his team gently vapour infuse in small stills with a pure grain spirit in tiny batches, producing just 28 bottles at a time, ensuring that none of the amazing flavours are lost. This small batch, single shot technique means that each batch is subtly unique, extracting the best of each botanical. ​
View at: http://www.westwardfarm.co.uk/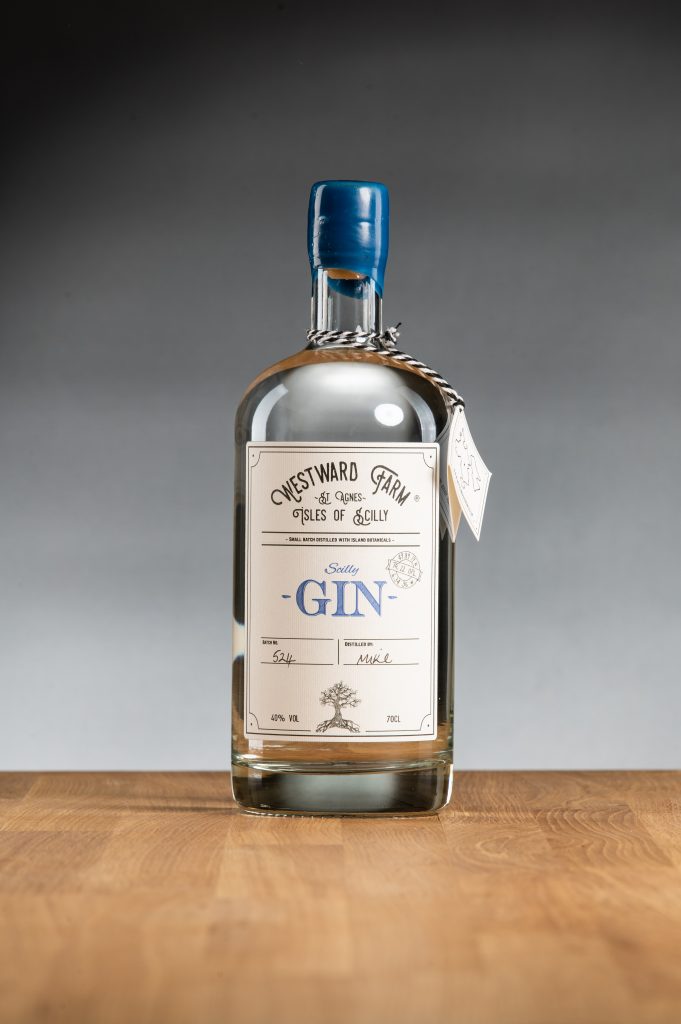 Scilly Spirit
Distilled and bottled on St Mary's, the inspiration for this gin recipe dates to 1665 when the survivors of a ship, wrecked around Bishop Rock, were rescued by bold crewmen in pilot gig boats from St Mary's. Part of that ship's rich cargo was pepper from Java for the Spice Trade, and so pepper is one of the 6 main botanicals plus juniper that make up this multi award winning Island Gin. For a unique experience, join husband and wife team – Arthur and Hilary for a guided tour of the distillery at Old Town, St Mary's and create your own gin at their "Gin School".
Visit: https://www.scillyspirit.com/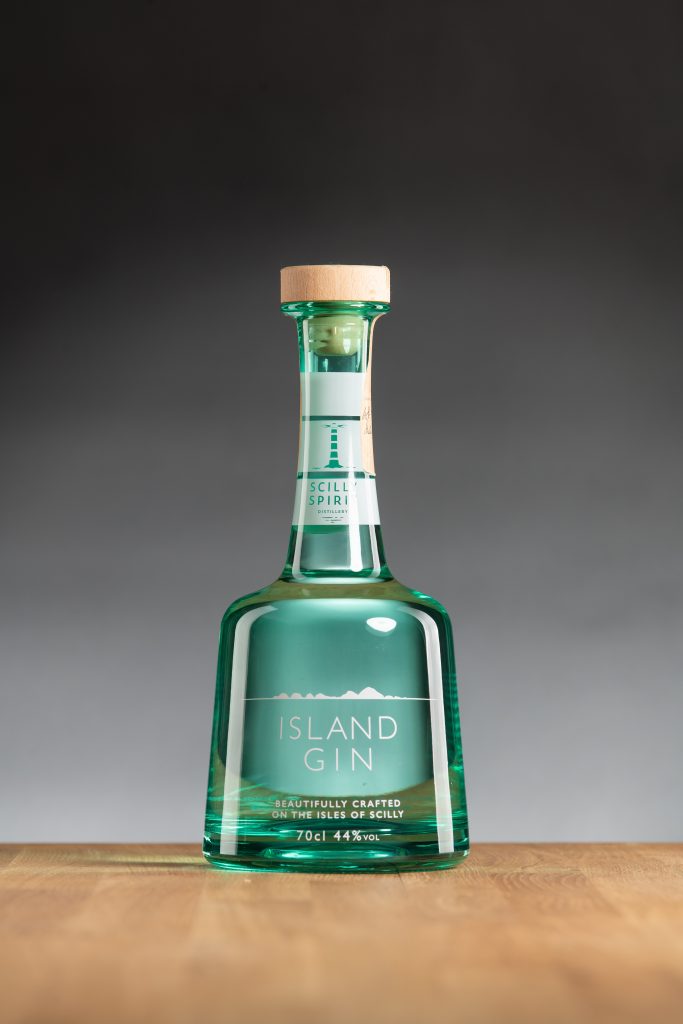 As we navigate these uncertain times, the creative community of islanders have collectively set up – the 'Island Makers' website. A hub of all things creatively Scilly and a way for the community to share their products to sell and lift everyone's spirits. The collective is made up of 25 artists across the 5 islands, sharing their stories and artwork.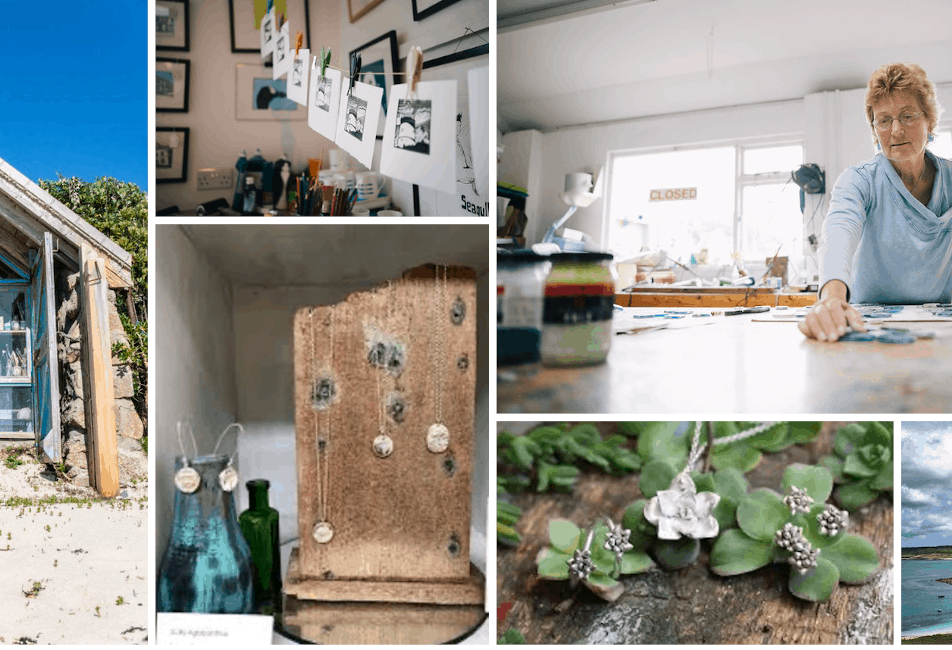 We'd love to see your treasured Scilly items, share with us on social media by using the hashtags #SupportScilly and #IOSMemories