The Isles of Scilly Steamship Group – one of West Cornwall's biggest employers – has been announced as a major sponsor of the Cornish stage of the prestigious Tour of Britain cycling event.
The UK's biggest bike race, featuring professional international riders, will start in Penzance on Sunday, September 5th 2021 – the first time it has ever been held in Cornwall.
The Grand Depart at 11am will see an expected 10,000 spectators in Penzance, with riders travelling 180km through the Cornish countryside before finishing in Bodmin.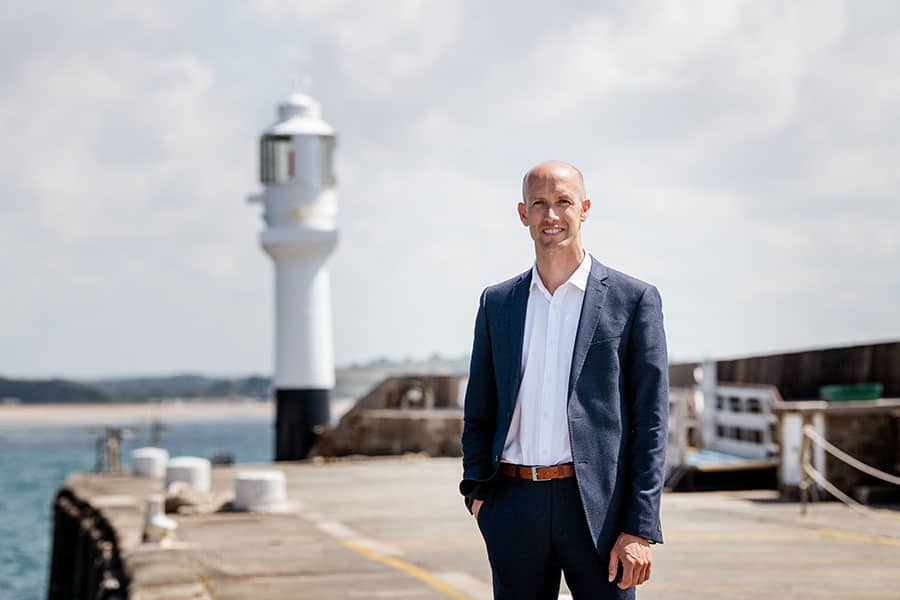 Stuart Reid, Chief Executive of the Isles of Scilly Steamship Company, said:
"We are delighted to be sponsoring the Tour of Britain. This is a major event for Penzance – departure point for the Scillonian III and Gry Maritha – and what better way for us to show our commitment to, and close ties with, the local community than by supporting this event.
"We are looking forward to seeing Penzance in the spotlight, playing such a significant role in the race. It's one of the ways we are giving something back to the community we are so proud to be part of."
We have arranged an earlier sailing for Scillonian III on September 5th to avoid the race start in Penzance. Advisory notices will be sent to all our passengers informing them of the event, making sure they all get to their destination and freight gets to the islands.
With more than 200 employees, including engineers, mariners, pilots, front line workers and office staff, the Steamship Group is one of the area's biggest employers.
It has been serving the Isles of Scilly for more than 100 years, connecting the islands with the rest of the country. Established by islanders in March 1920, the business has grown into a major air and sea operation, transporting more than 200,000 passengers and 15,000 tonnes of freight a year.
Cllr Stephen Rushworth, Cornwall Council Cabinet Member for the Economy, said: "I applaud the Isles of Scilly Steamship Group for generously sponsoring the Tour of Britain. Scillonian III and Skybus are synonymous with travel and adventure, so it is entirely fitting that they should support this major sporting event that will bring Cornwall a day of high energy excitement and local pride."