Scillonian III Chief Officer Victoria Bolitho has joined an elite group of seafarers after gaining her Master's unlimited certificate – the highest qualification for professional mariners.
It means the 33-year-old can take command of virtually any ship, of any size, sailing anywhere in the world.
Just two per cent of merchant navy seafarers are women – and an even smaller number become Master mariners.
Captain Pete Crawford, who is serving his 39th season on Scillonian III, said:"We are all so proud of Victoria. I know just how much hard work it takes to gain this qualification and I know how much hard work Victoria has put in. I had no doubt she would pass.

"She will make a very deserving captain one day."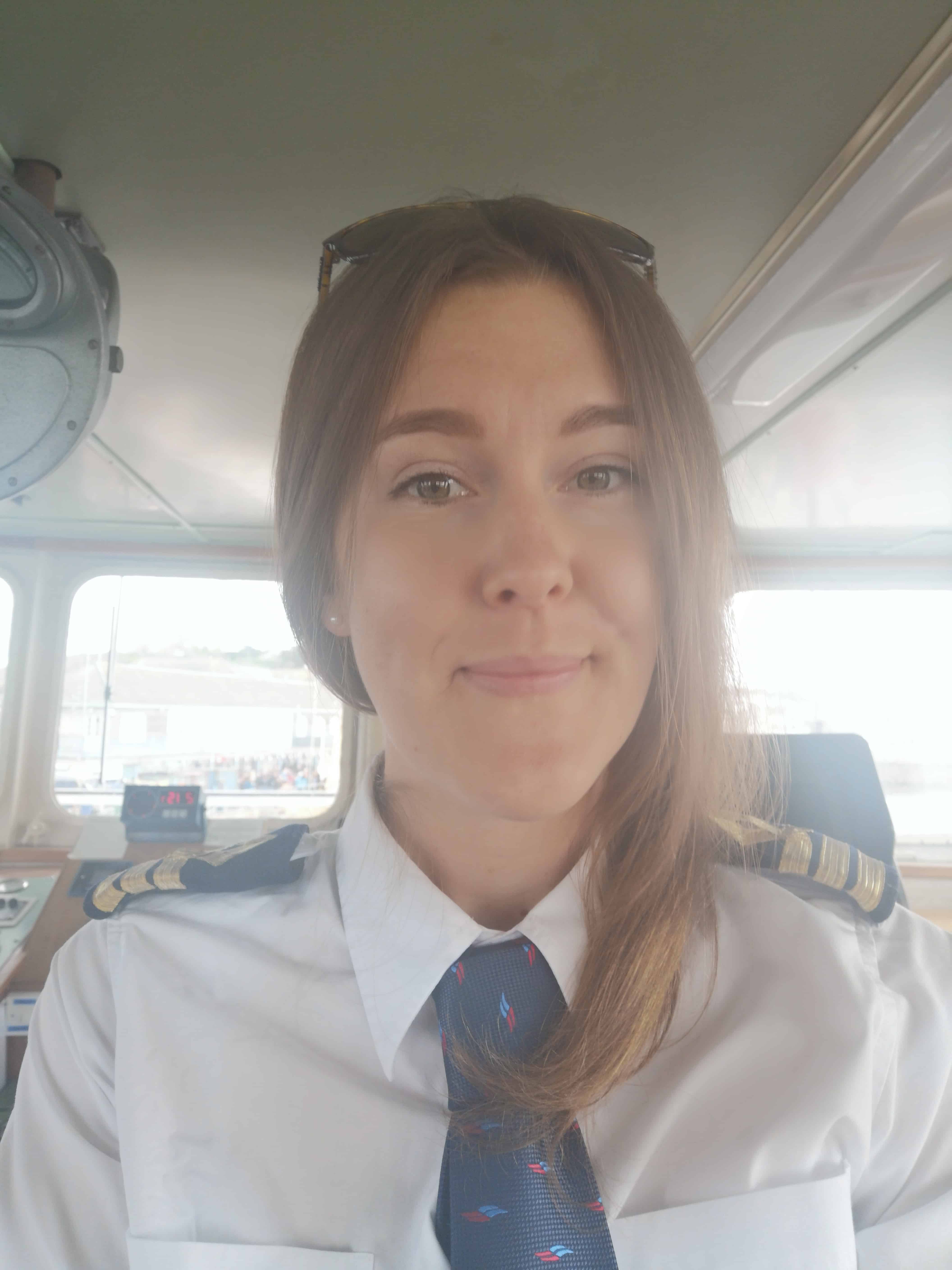 Victoria joined the Isles of Scilly Steamship Group three years ago, first working on the freight ship Gry Maritha, before moving to Scillonian III as Chief Officer.
From a young age, Victoria had dreamed of being an equine vet. But following a degree in equine science, she had a change of heart and realised a life at sea was beckoning.
"I literally Googled 'how to join the merchant navy' and enrolled in a three-year cadetship at Warsash Maritime Academy," explained Victoria. "My first ship was a Fred Olsen cruise ship – it was like embarking on an exciting adventure."
After four years with Stena Line Ferries in the Irish Sea, where she met her partner Chris, Victoria moved home to Cornwall and joined the Steamship Group.
"I love driving Scillonian III," said Vicky. "It's such a pleasure taking people on holiday every day. There are lots of exciting possibilities open to me in the future, but for now I'm happy taking stock.

"I've been working towards my Masters ticket for 11 years. It involved a two-hour oral exam, which was hard work and extremely nerve-wracking, but I'm so proud of myself."
With more than 200 employees, including engineers, mariners, pilots, front line workers and office staff, the Steamship Group is one of West Cornwall's biggest employers.
It has been delivering for Scilly for more than 100 years, connecting the islands with the rest of the country. Established by islanders in March 1920, the business has grown into a major air and sea operation, transporting more than 200,000 passengers and 15,000 tonnes of freight a year.