A visit to the Isles of Scilly is an opportunity not to be missed if you are local to or visiting Cornwall.  With both sea and air transportation links – reaching the islands is easier than many people realise. Those visiting (and of course those lucky enough to live there!) are presented with the opportunity to experience the beauty of the islands in a single day and with a journey that will be just as memorable.
Day trips to Scilly are possible from 2 of our departure points in Cornwall.  You can either fly on board Skybus from Land's End or sail across on our passenger ferry, Scillonian III, from Penzance.  If choosing between the 2 options is too difficult you can even travel on board both in one day with our Fly+Sail tickets.
Accommodation in Cornwall
With hotels, bed and breakfasts, self-catering cottages and campsites throughout Cornwall, there's a place for you to feel at home, wherever you are in your journey and something to suit all tastes.  Take advantage of our handy accommodation guide with a directory of accommodations conveniently located in close proximity to our departure points – making a hop across to the islands stress free and seamless.
A leisurely sail on board Scillonian III
Day tripping on board Scillonian III is our most popular and affordable way to travel.  Our day trip offering for 2022 starts at just £35 per person for a return to and from the islands – which is more than a 70% saving on our standard return fares!
Departing from Penzance, Scillonian III offers a unique perspective of Cornwall's most iconic coastline and 2 hours and 45 minutes of wildlife spotting – it's not uncommon to catch a glimpse of dolphins or even whales along the way.  Since 2009, ORCA have conducted over 150 surveys on board and recorded an amazing total of 4,924 animal sightings of 16 different species – whales, dolphins, sharks, seals, and even turtles!
Our standard sailing times will give you around 4 and a half hours to explore the islands, or over 8 if you book onto days where earlier departures and later returns have been scheduled.
Find out more about Scillonian III travel
From Land's End to Scilly in a matter of minutes
Travelling on board Skybus from Land's End means reaching Scilly in as little as 20 minutes and spoils you with a spectacular view of the islands from the air.  Not only can you have the glistening white sand between your toes within the hour, you will also have more time to take pleasure in what the Isles of Scilly have to offer.
Hop on our first and last flights of the day for up to 9 hours exploring and make the most of our reduced day trip fares from £127 per person.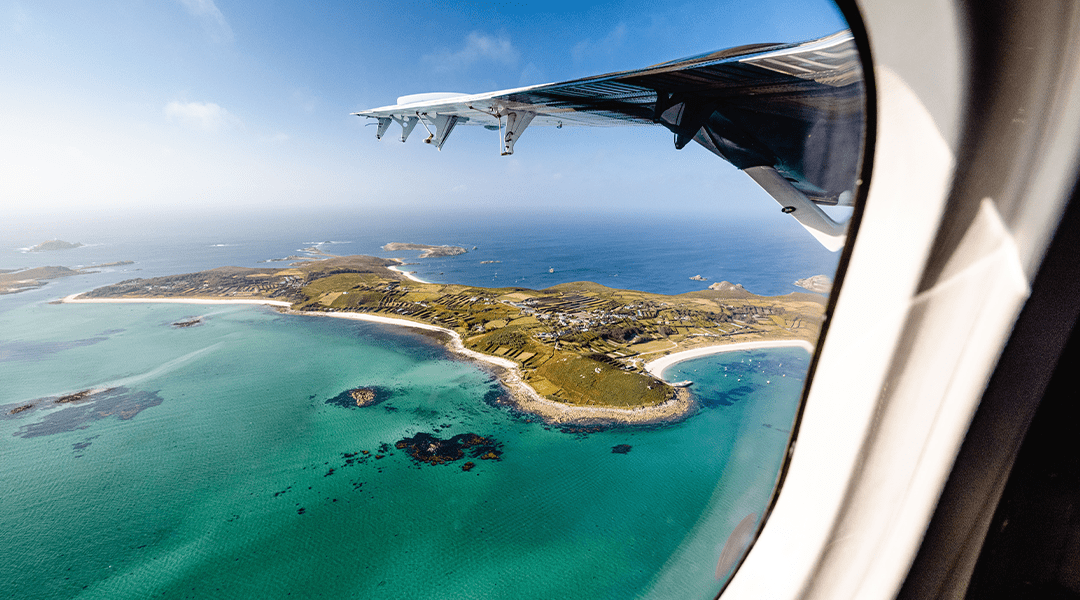 Find out more about Travelling with Skybus
The best of both
Fly out, sail back – it's as simple as that! Flying out gives you that extra bit of time on the islands, and a journey worth it for the views alone, while travelling back on board Scillonian III if the perfect way to relax and unwind at the end of what promises to be a unforgettable day.
Our reduced Fly+Sail day trip tickets start at £88 per person, and include the cost of our perfectly-timed transfer from Penzance to Land's End for your outward flight.  This means, when you disembark at the end of the day, you are right back where you are started ready to continue your journey back home or to your accommodation.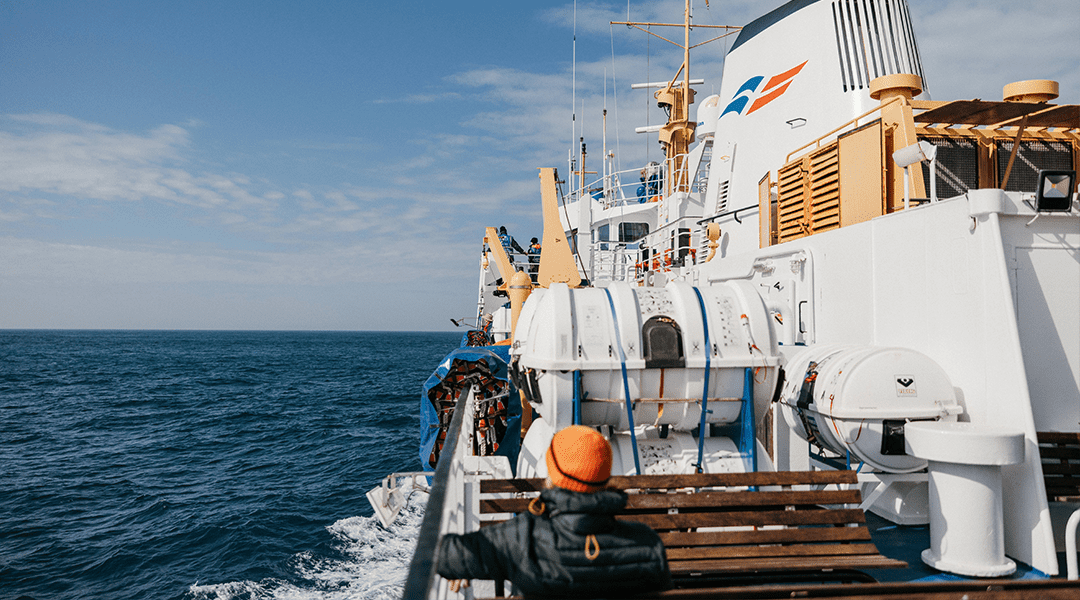 Find out more about Fly+Sail Journeys
Make the most of your day
It's true what they say, time flies when you are having fun, and that is undoubtedly true of a day trip to Scilly. In fact, we're certain it will leave you wanting to come back for more!
You will be surprised what you can fit into a day on the Isles of Scilly, whether it's a relaxing beach day or an activity filled adventure, planning ahead will help you make the most of your time on these beautiful islands – and even give you the opportunity to visit more than one!
Get inspired with our very own island guide, S-Magazine, full of tips, itineraries and ideas for making the most of your visit.