Skybus is celebrating more than 30 years of flying from Exeter Airport to the Isles of Scilly as the 2023 season takes off.
The Cornwall-based airline has been flying from Exeter Airport to Scilly since May 1991 and the first flight of 2023 took off from Exeter this week.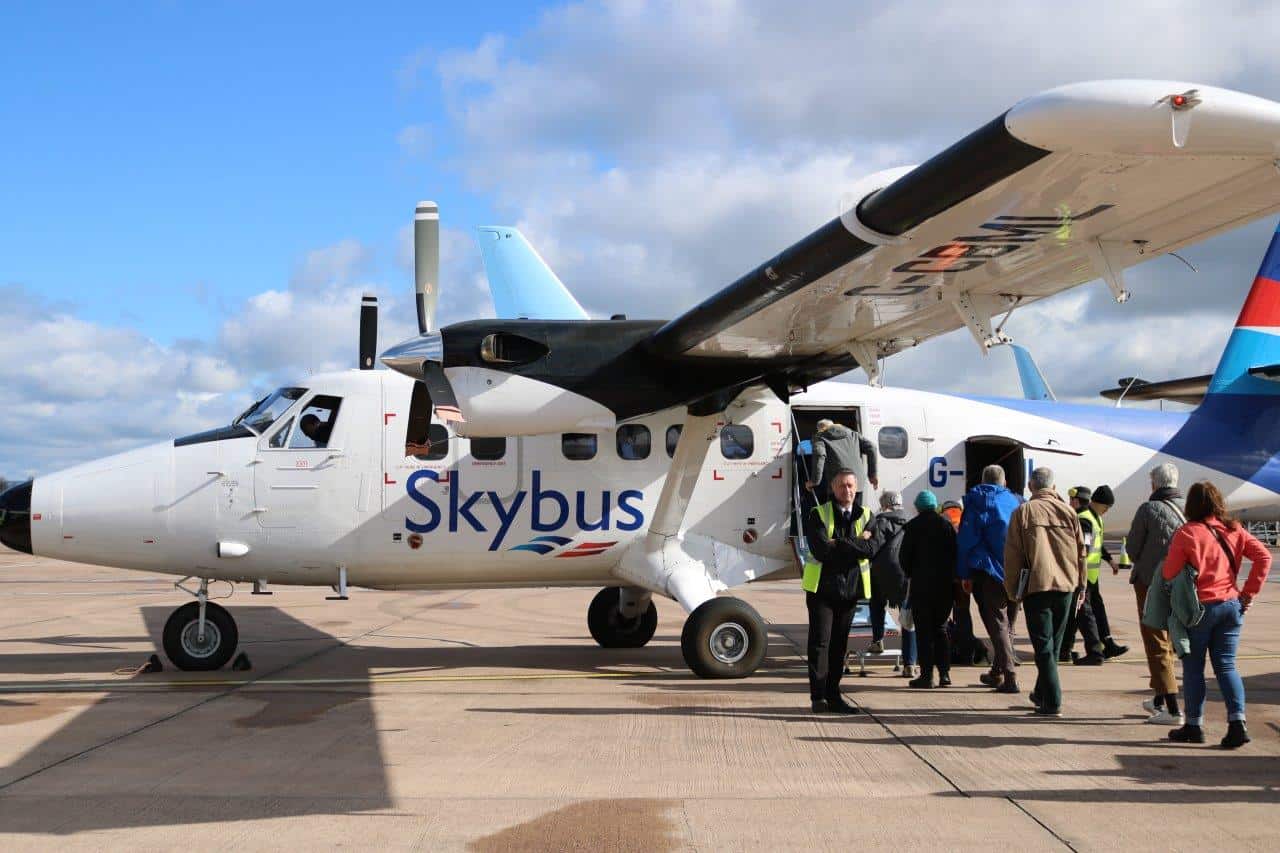 Skybus, owned and operated by the Isles of Scilly Steamship Group, will be operating up to three flights a day, six days a week through to mid-October. With a flight time of just an hour it means one of the most stunning parts of the UK is within easy reach.
The popular islands, 28 miles off the coast of Cornwall, are among 26 destinations on offer from Exeter Airport this year as it gears up for a busy 2023.
Stephen Wiltshire, managing director of Exeter Airport, said: "We've enjoyed a long and successful partnership with Skybus and we're delighted to welcome them back to Exeter again this year for what we expect will be a busy season."
Stuart Reid, chief executive of the Isles of Scilly Steamship Group, said: "Exeter to Scilly is always a popular route, especially with holidaymakers travelling from up country and the South East because it makes the islands so accessible. We're a celebrating a partnership with Exeter Airport that spans more than 30 years and are anticipating another busy year as more people discover the unique charm of Scilly."
Since the route started in 1991 Skybus has flown 227,284 passengers from Exeter Airport to the Isles of Scilly, on 20,657 flights.
Flights can be booked through the Skybus website.