Phoenix & Providence; skincare, self-care and healing from the seabed.
We've teamed up with island-based business Phoenix & Providence to give you the chance to WIN an incredible skincare collection worth £160.
To enter, simply sign up to both Isles of Scilly Travel and Phoenix & Providence email mailing lists to be entered into the draw.  Full details and sign up form at the bottom of the page.
We caught up with business owner, Ella, to find out more about what inspires her to make her award-winning skincare products direct from the crystal-clear waters of the Isles of Scilly.
A business born on St Martin's…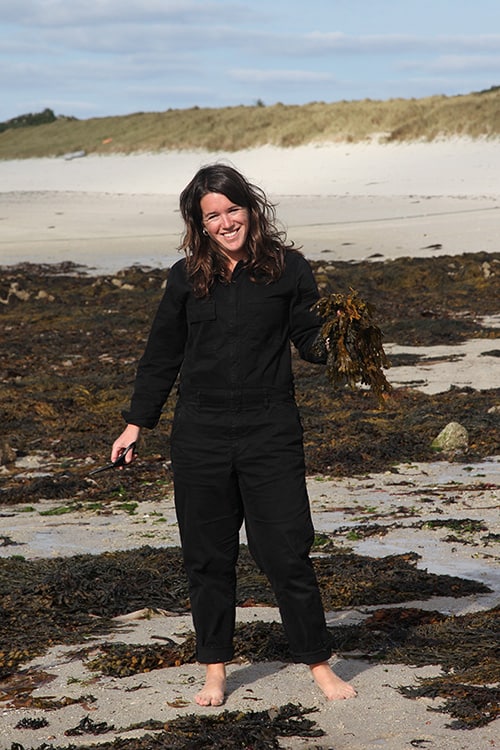 You can't live on the Isles of Scilly and not love the sea, it's practically mandatory. For me, sea swimming has been a way to find some time for myself as a busy mother of two, to reconnect with nature, to create some headspace and come home to my heart. It's where Phoenix & Providence began, with a desire to bottle the post sea swim skin glow.
At the heart of all that I do is the island history and kelp-burning heritage. Kelp was burned on the islands from around 1680 to the last recorded kelp burning in 1835. The ash from this was then used in glass and soap making.
Phoenix and Providence were the name of two shipwrecks sunk on the Isles of Scilly – Phoenix in 1680 when the kelp burning began and Providence in 1833 as the kelp burning ended. Providence means the protective care of nature as a spiritual power and Phoenix represents the rising from the ashes, quite literally in this case.
Our skincare…
Our award-winning Phoenix & Providence organic seaweed skincare is formulated to leave your skin feeling soft, supple and glowing, creating a sense of ritual and self-connection in your everyday. Our skincare is handcrafted with organic ingredients and infused with seaweed foraged from the shores of our beautiful island home, St Martin's.
Abundant in the crystal-clear waters surrounding the Isles of Scilly, seaweed is rich in vitamins, antioxidants and amino acids that hydrate the skin and promote collagen, improving skin tone, texture and elasticity. The anti- inflammatory properties of seaweed, along with a unique blend of minerals, help soothe, repair and strengthen the skin barrier, making it the perfect ingredient for all skin types.
You can find our complete collection of skincare at phoenixandprovidence.co.uk.
WIN…
Win the complete Phoenix & Providence skincare collection worth £160.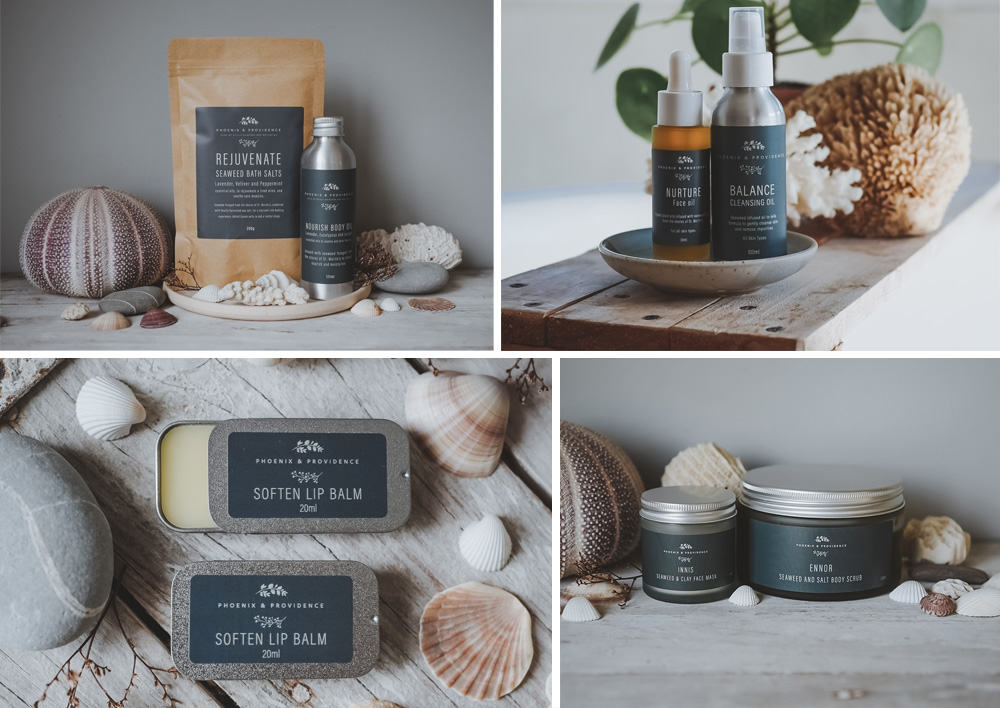 The skincare collection, including products used by our spa partners in their professional treatments, consists of our Soothe Hand & Body Balm, Nourish Body Oil, Rejuvenate Seaweed Bath Salts, Ennor Seaweed & Salt Body Scrub, Innis Seaweed & Clay Face Mask, Balance Cleansing Oil, Nurture Face Oil and Soften Lip Balm.
Enter your details and make sure you tick the boxes below to sign up to both of our mailing lists to be in with a chance of winning.
Terms & Conditions:
1) Entrants must be over 18 years of age.
2) A winner will be drawn at random on 10/10/2023 and contacted by email.
3) If the winner does not respond to the email within a week, and after a follow up email, a new winner will be drawn.
4) The Phoenix & Providence skincare products will be sent via Royal Mail and can be sent to a UK postal address only.