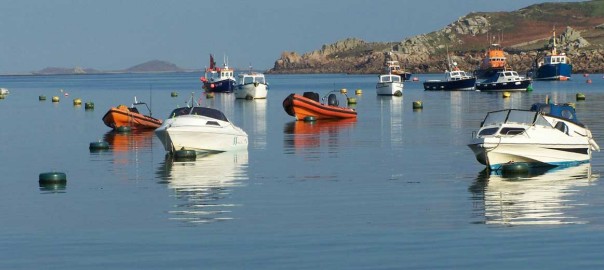 St Mary's
 The largest of the islands, St Mary's is 2½ miles by 1¾ miles providing a great starting point for exploring the other islands.
St Mary's has nine miles of narrow roads and offers easy cycle and walking routes. For the more adventurous amongst you, there are 30 miles of coastal and inland tracks to explore. Further off the beaten track you can discover the various nature trails with bird hides, woodland areas, heaths and sand dunes decorated with marram grasses and Agapanthus flowers which bloom in July.
St Mary's has a strong village community with Hugh Town at the heart of the island.  You'll find banks, shops, galleries, workshops, pubs, a museum and a selection of places to eat and drink.  Hugh Town sits in the middle of two beaches, one side hosts numerous amounts of boating and watersport activities and on the other side you will discover Porthcressa Beach. Only a minutes' walk from the centre of town Porthcressa is a sheltered beach with a promenade above.
Surface Transport on St Mary's
On arrival at St Mary's Airport you will be greeted by Paulger's Passenger Transport. Their friendly staff will take you and your luggage to most St Mary's destinations for a small fee, they also provide a collection service on arrangement with the driver. To book your airport transfers call 01720 423701. Taxis are available for anyone arriving by Scillonian.
Things to do on St Mary's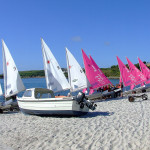 Watersports
The sailing centre, Isles of Scilly is located on St Mary's and has fully qualified and experienced instructors, offering tuition for beginners or coaching for the more advanced. The centre provides taster sessions or full RYA courses in dinghy sailing, windsurfing and power boating. All of their tuition and activities are tailored to your individual needs.
A large range of dinghies, dayboats, kayaks and wetsuits are available for hire. For more information visit www.sailingscilly.com/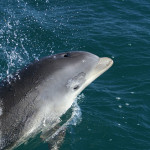 Diving and Snorkelling
Take time out and explore the underwater world of the Scillies. With clear sparkling water, 900 shipwrecks and plentiful marine life, the Isles of Scilly offers the best diving sites in the UK.
Charters are available for the competent diver: www.divescilly.com
Horse Riding
St Mary's has its own riding school, just minutes away from Pelistry beach and has easy access to dozens of coastal bridleways, country lanes and beautiful sandy beaches. For more information on horse riding on the Isles of Scilly visit St Mary's Riding Centre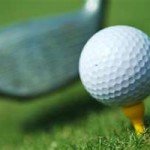 Golf
The Isles of Scilly Golf Club on St Mary's provides a 5,942 yard golf course with nine holes with views of the sea and the off- islands. The club benefits from a clubhouse and bar which are open to non-members. For further information on golfing on the Isles of Scilly and hiring equipment, visit www.islesofscillygolfclub.co.uk/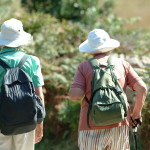 Guided Tours
There is an island bus trip and many walking tours that will take you along the beaches, give you an insight into island wildlife and coastal habitats. For more information visit www.simplyscilly.co.uk   or see www.islandrover.co.uk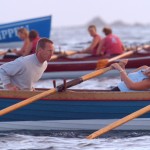 Gig Racing
The local sport is gig racing and races are held each week on Wednesdays and Fridays throughout the season. St Mary's Boatmen's Association provides organised spectator boats for each race: www.scillyboating.co.uk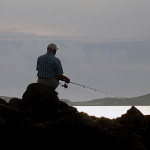 Fishing and Sailing Trips 
Fishing and sailing trips are available from St Mary's. For a list of scheduled tours please see the notice boards displayed on St Mary's Quay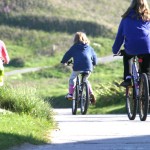 Cycling
Cycling around St Mary's is a brilliant way to explore the islands and see the views. Bikes can be hired from St Mary's Bike Hire. Visit www.stmarysbikehire.co.uk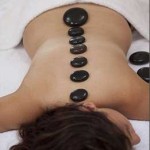 Relaxation 
Why not enjoy a pampered experience? Blonde Hair and Beauty offers massages, facials, sauna and more. For full list of treatments visit: www.penleespa.co.uk