Itinerary
Horse riding on the beach- St. Mary's
---
What to do on St Mary's Isles of Scilly?
Trotting across white sands, cantering along bridal paths and splashing in the bays – travelling on horseback is a wonderful way to experience the incredible coastal scenery around
St Mary's
. And with the stables just a couple of miles from both the airport and the harbour, horse riding is the ideal activity if you've just arrived.
Duration
All day
Great for
Families or couples
Activity
Horse Riding
Food and drink
Cafe stop
Day trip
Scillonian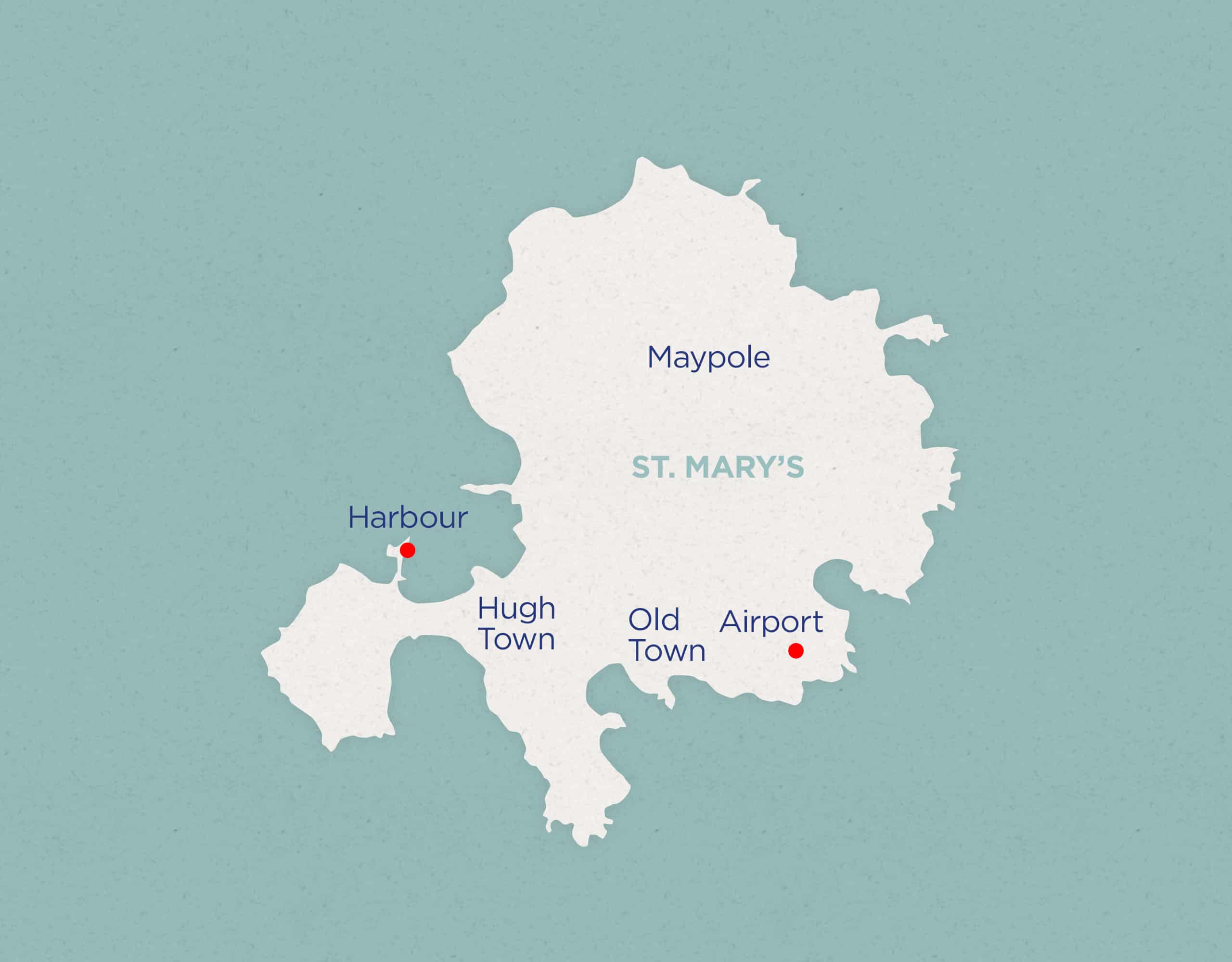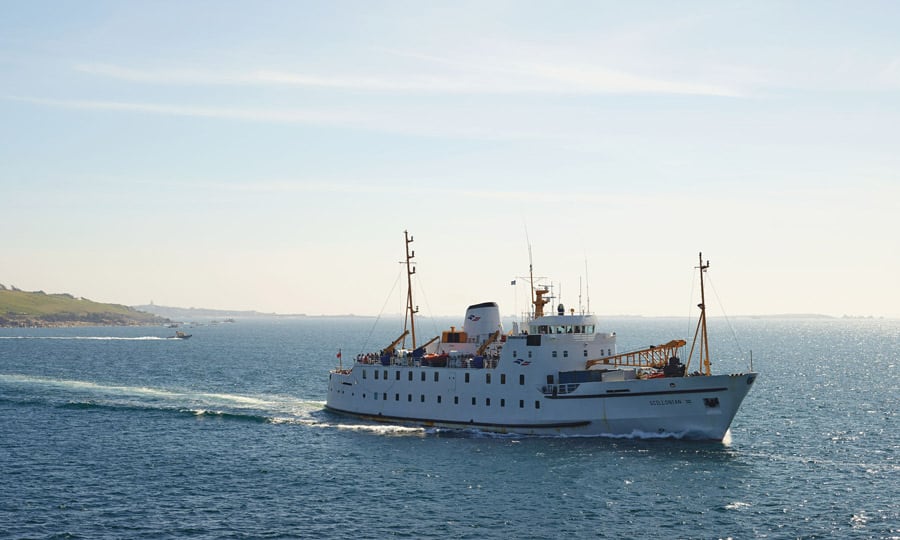 Transport Sail on Scillonian III
---
Travel to Scilly on Scillonian III and you'll enjoy a wonderful 2 hour, 45-minute cruise to St. Mary's. On your way, you'll be able to relax and enjoy a stunning seaside view of Cornwall's fishing villages, the famous open air Minack Theatre and the Land's End peninsula. On arrival into the harbour take a walk into Hugh Town and you can catch the islands bus to St. Mary's Riding Centre.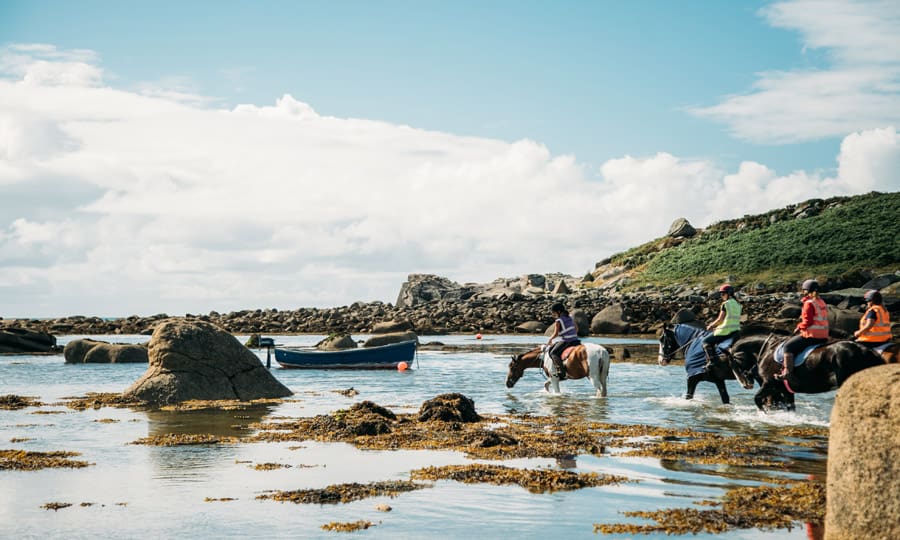 Activity Horse riding on St. Mary's
---
If this is your first time riding, the riding stables on St. Mary's offer a one-hour hack (a horsey-term for a ride). Across farms tracks and then onto the beach for a paddle in the sea, which is wonderful. You will have an instructor with you at all times. The centre also offer longer rides for more experienced riders.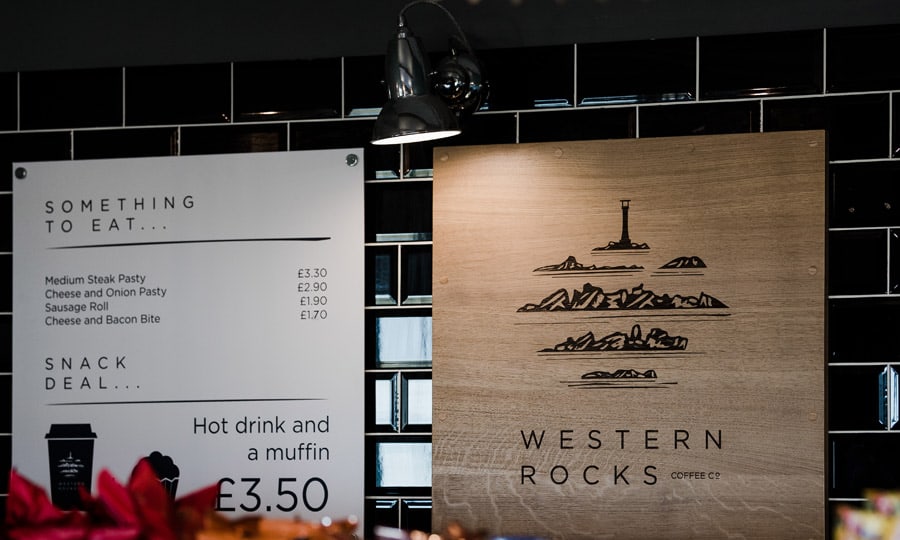 Lunch Scillonian's on-board cafe or lunch in Hugh Town
---
We recommend having an early lunch from aboard Scillonian III in one of the on-board cafes Western Rocks Coffee Co, the cafe sells a selection of hot drinks and fresh snacks. If you'd prefer lunch once you've disembarked, stop at the cafe on St. Mary's Quay or there's a whole selection of places to eat in Hugh Town.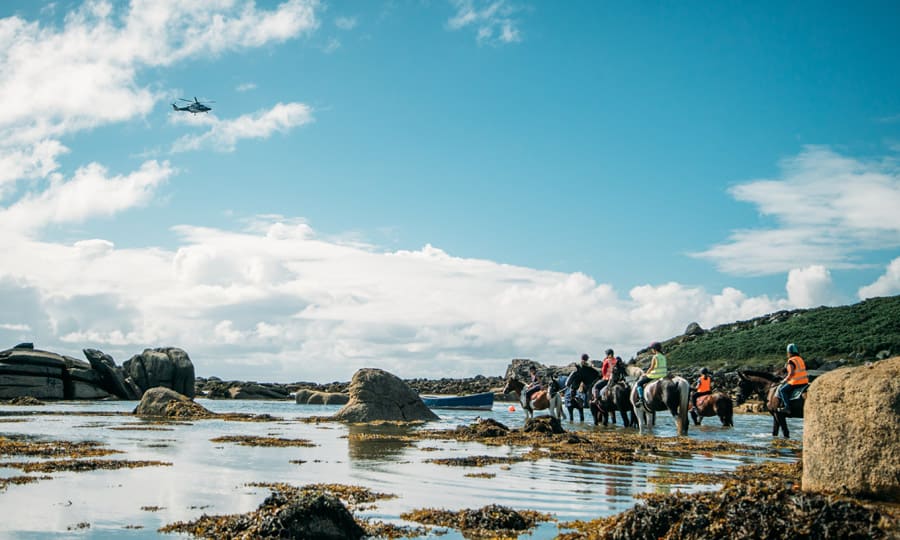 Highlights Seeing Scilly from a whole new perspective
---
On horseback you get to see a lot of St. Mary's in just an hour. This ride covers around three to four miles, and you have the time to look around and take it all in. You simply can't beat riding across the beach on an island. The beach that this ride covers is just below the flight path for Skybus - look up and see what you can spot above!