When it comes to family life, it's so easy to let the day-to-day take over. The school run, meetings, weekly shops; they all add up to take away from the quality time you get to spend together.
Which is why we love bringing families to the islands. It's about more than just getting them here, it's about seeing them transported – away from the daily grind and deadlines and difficulties, to a whole new world of possibilities they can explore together.
And what better time to take some time than a half term break? A perfect opportunity to escape the everyday, the islands spring to life as the flowers start to bloom, the weather warms and the days get that little bit longer. On the Isles of Scilly, the outdoors offers up an adventure playground like no other, the ideal place to rekindle your passion for the simple things, discover new skills and try something different.  Despite being just 28 miles from the Cornish coast, within moments of breathing in the island air, those computer screens, status updates and traffic jams will feel a million miles away.
To help you make the most of every moment, we've compiled our top five island activities to help you reconnect with and revitalise your family time. From wildlife spotting to horse riding, bouncing over the waves to taking to the skies, there's something for everyone. Why not try one, or tick them all off your list?
1.    Get pedalling
The breeze in your hair, the spin of your wheels, the well earned pit stop. Heading out on a family bike trip can be an exhilarating experience, especially when there's an island like St Mary's to explore. Under pedal power you can see the whole island within a few hours, taking your time to admire the views or building up an appetite with a race to the finish. From mountain bikes to children's trailers, no matter how large your group, there are plenty of options. And hiring couldn't be simpler – bikes can be delivered to your accommodation free of charge.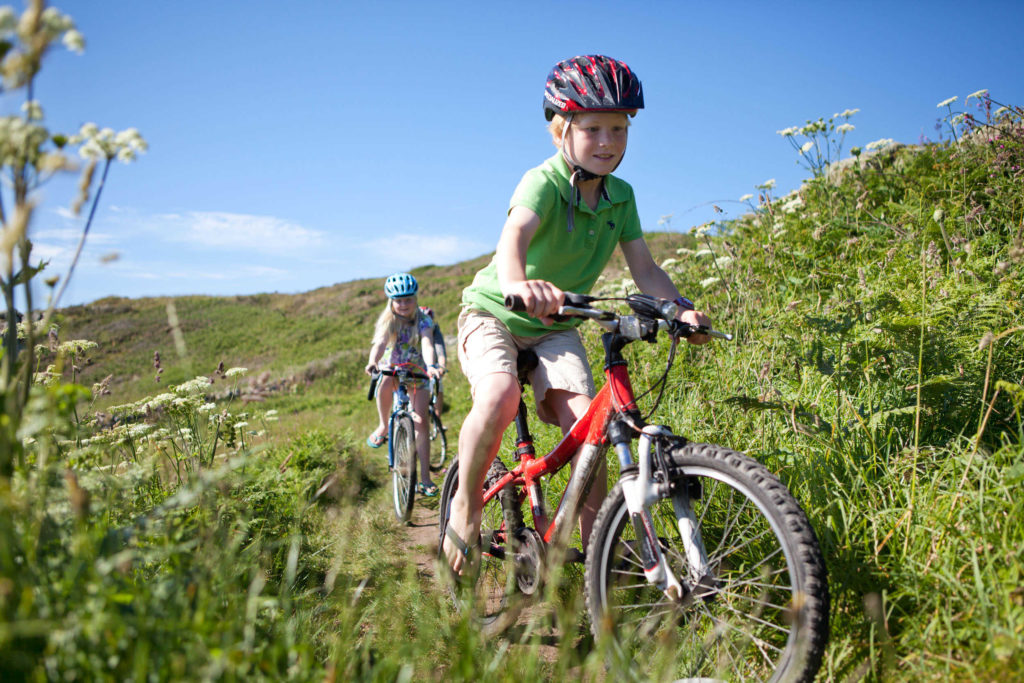 2.    Ride off into the sunset
Hoof prints in the sand always tell a story, so why not make it yours? Book a riding session with the St Mary's Riding Centre and you could be trotting along sandy beaches as the sun sets in the distance. Now that's a memory to write home about.
Whatever your level of experience there's the right ride – and horse – for you, from Jules the bay mare, to Ernie the dappled-grey gelding. So whether it's a half hour beginner ride on the beach, or a two-hour trek across St Mary's you're after, the saddle is waiting.
Prices start at £20 and can be booked from St Mary's Riding Centre
3.    Island hop by boat
The Isles of Scilly have many faces, with each island bringing a different character and experience into the mix. St Mary's, St Agnes, Bryher or Tresco – wherever you choose to stay during your trip to the Scillies, an excursion to one, or all, of the other islands is well worth it. Try hopping aboard the inter-island boats for a family adventure, to discover what each island has to offer. Whether you fancy experiencing a different slice of island life, are keen to take a fishing tour or want to explore one of the uninhabited islands that nature has claimed as its own, there are plenty of adventures awaiting the curious.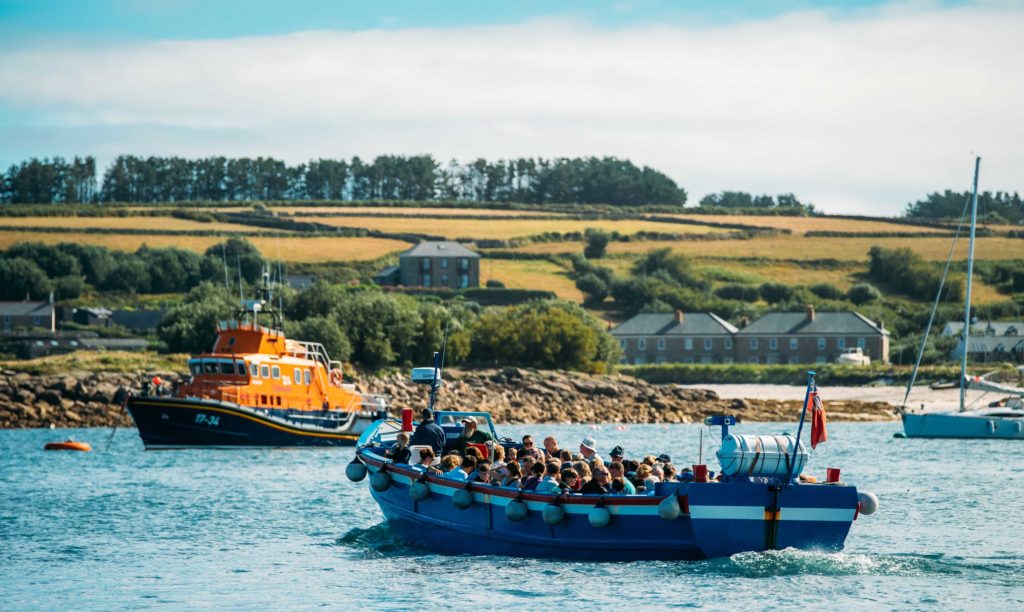 Find out more about how and where to book.
4.    Get back to nature
A nature lover's paradise, the Isles of Scilly has been an area of outstanding natural beauty since 1975. So there's no better place to indulge in a few hours of wildlife spotting that's perfect for all ages. Choughs, dolphins, seals – from rare species to regular visitors, a unique range of animals and birds frequent the islands so you're always sure to see something special.
Regular bird and wildlife walks take place during peak season, as well as sea and wildlife safaris from St Mary's and St Agnes.
5.    Fly high
Looking for a fresh perspective? Whether you're living locally or just visiting, take to the skies on a scenic flight and see Cornwall like you've never seen it before.Taking off from Land's End airport in a twin-otter plane you'll witness some of the county's most spectacular landmarks as you make your way over the Cornish coast. Admire St Michael's Mount from above, marvel at the Minack theatre teetering on a towering cliff, or simply gaze out to the horizon where the ocean and sky seamlessly blur in a view you'll never forget.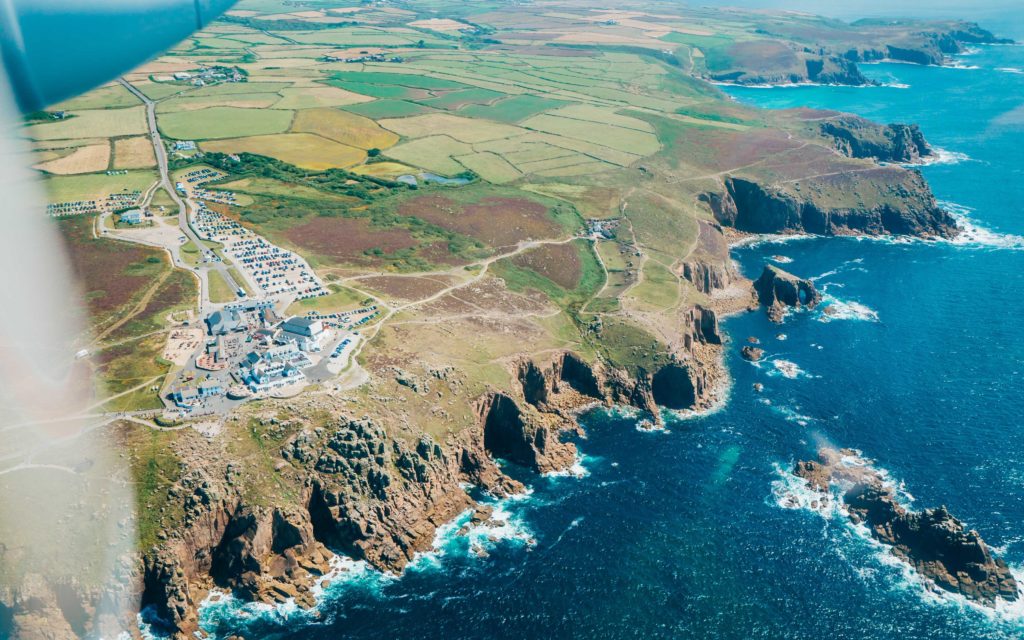 One thing's for sure, once you touch down in Land's End airport, you'll have discovered a whole new Cornwall that you won't be able to stop talking about.
Scenic flights start from £50 per person. Discover more and book your flight.
If you do take part in any of these activities during a half term holiday we'd love to know. Why not tweet us a picture?@IOStravel