The Isles of Scilly are a sanctuary for families. With more boats than cars and miles of coastal paths and nature trails to explore, travelling to the unspoilt islands instantly transports you back to a simpler time, before traffic filled our roads. Most travellers will arrive by Skybus or Scillonian into St. Mary's – the largest (comparatively!) of the islands – but your journey of discovery doesn't need to end there. One of the best ways to make the most of your first day is to hire a bike and get your bearings under pedal power.
In the first of our 'Travel Scilly' blogs highlighting the different ways you can explore the Isles of Scilly, we caught up with Mark Prebble, cycling enthusiast and owner of St. Mary's Bike Hire, to find out more about traversing St. Mary's on two wheels…
Hi Mark, thanks for talking to us today. Why do you love cycling on St. Mary's so much?
It's such good fun! I have a real enthusiasm for cycling so it always puts a smile on my face. For me, cycling just adds to the St. Mary's experience; you can get around and see the whole island, instead of just a little bit. St. Mary's is the largest island here –well, we have 10 miles of road! Using a bike will take you quickly from the bike shop to the coast.
Where are the best places to cycle to on St. Mary's?
I like to think of St. Mary's as the hidden jewel of Scilly. It's where everybody arrives and it has so much to offer. It's stunning and there are plenty of open spaces for kids to run about. You could stop off at Halangy Down and see all of the other islands from up high; you could go to Bar Point to see St. Martin's, or head up to the Buzza Tower for panoramic views. These three viewpoints allow you to see most of Scilly from different levels.
Are there any specific routes that you'd recommend?
From the bike shop, I'd head to Bar Point, then I'd follow the coast to Innisidgen, go through the community orchard and woods at Trenoweth, and head down the steep hill on Porthloo Lane back towards our shop. This route takes around 30 minutes – although you could take all day to enjoy it!
Download St Mary's Bike Hire Route Map here: st marys bike hire route map
Are there any secret spots that families can get to on a bike?
Scilly is an incredible secret location – full stop! There aren't many places more beautiful than this. But if I have to pick, I really like it when there's mist up at Peninnis Head. It's ethereal. It takes you away from the 21st century. Families will also enjoy the ancient sites – in fact, The Isles of Scilly are fortunate in having one of the densest concentrations of archaeological sites in Britain. The stone circles and burial chambers are pretty special for kids; they can pretend they've gone back in time!
 "I really like it when there's mist up at Peninnis Head. It's ethereal. It takes you away from the 21st century." Mark Prebble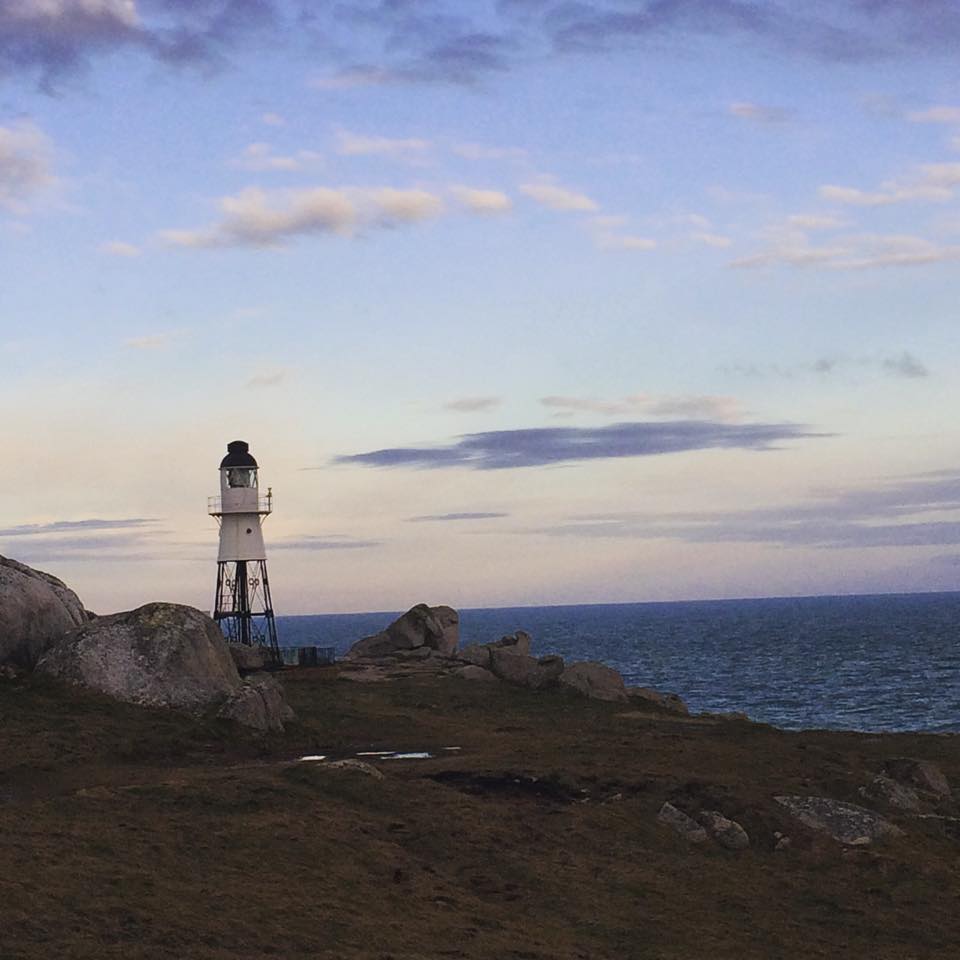 What is your favourite place on the Isles of Scilly?
That's a tricky one– it depends on the weather and the time of day! I love watching the sun go down from the Garrison [St Mary's]. Deep orange sea sunsets – they're just lovely over the islands.
Where should we pause for lunch?
You should go to the Kaffehaus and try their strudel. Also the Tolman Café  and Carn VeanCafé have their own style and charm. One overlooks the sea and the other is a five-minute walk from Pelistry Bay. You can do all of this on a bike!
What do you think makes cycling an ideal activity for families?
Cycling is good for everyone. It bonds people together – we see a lot of Dad-racing! It's quicker than walking and it's away from the TV. I've actually had someone describe it as the best four hours they've ever spent. You simply hop off the Scillonian, pick up your bike and explore.
Do you have a special or fond memory of cycling on Scilly?
I use my bike all the time – it always brings a smile to my face. My fondest memories are of cycling on a tandem with my wife-to-be.
How romantic! What cycling options are available for families?
We have lots of different options available. It can be hard to get little kids to walk around for hours, so a trailer on Mum or Dad's bike is a great way of getting small kids from one end of the island to the other. If the kids are over the age of 4 they can usually use a tag-along, which is ideal if they're learning to ride a bike.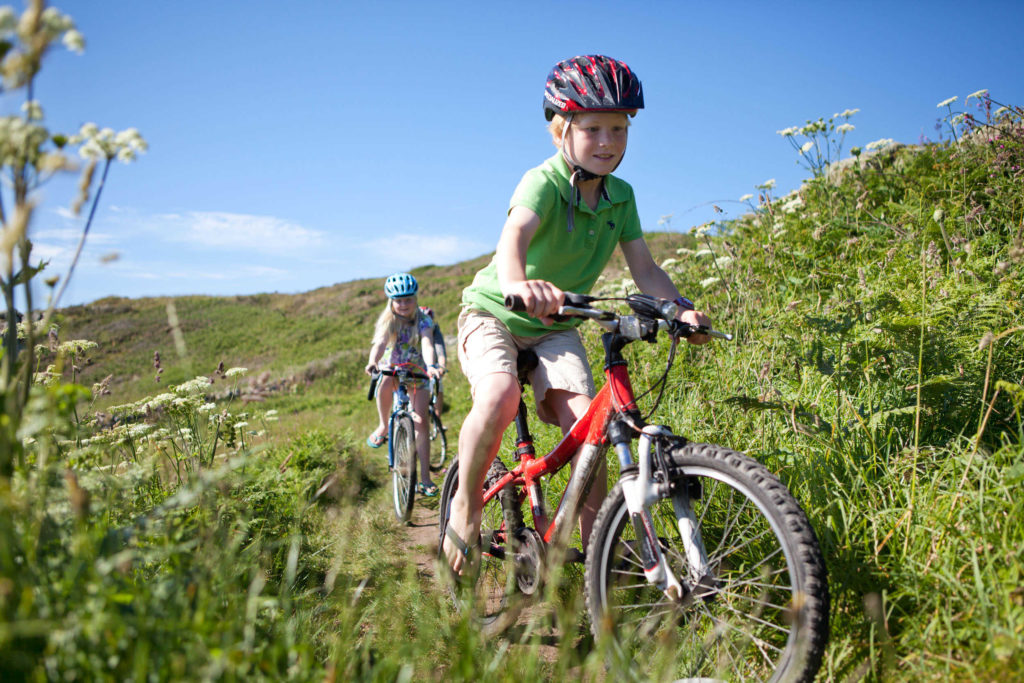 Grandparents can come along too – if you're mobile it's no problem. My oldest customer so far is 85! We're good at instilling confidence and it's a very safe environment to practice in. There's an area outside the shop for people to try their bikes before they head out – I like to ensure everyone is going to go out and have fun.
 "You simply hop off the Scillonian, pick up your bike and explore." Mark Prebble
How should we book?
If you're on the island then just walk into the shop. We're one of the largest independent bike hire companies in the country, and even on a busy day in August we've yet to run out. You can also book in advance by calling the shop or going through our website.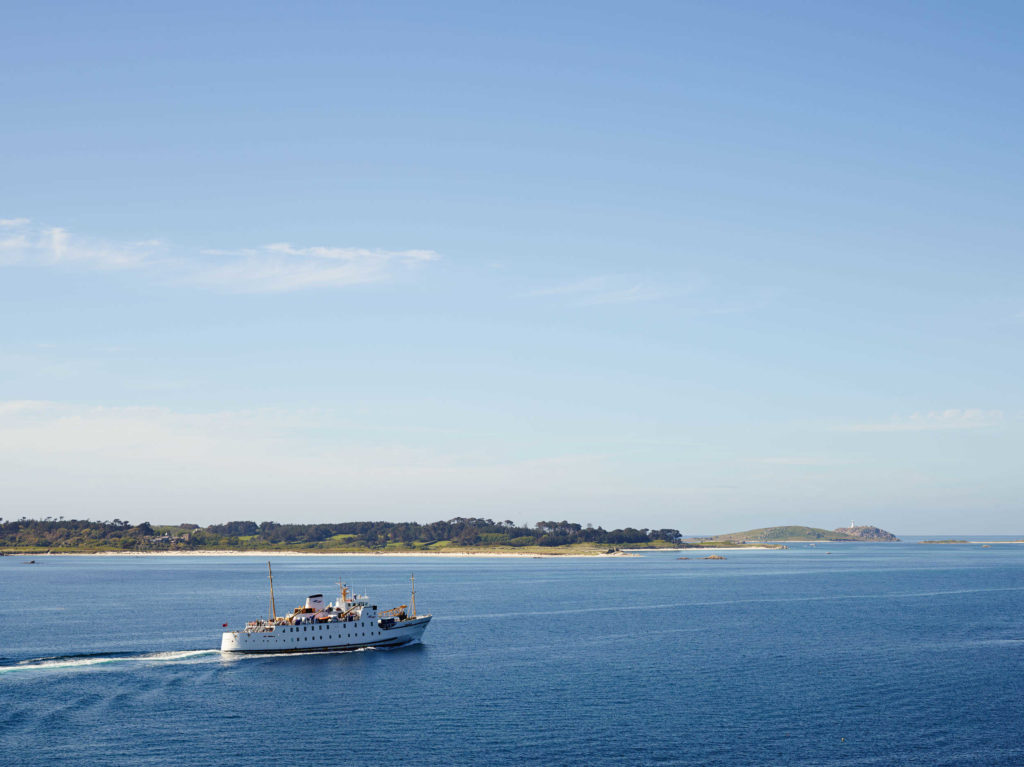 Cycling on Scilly is just one of the wonderful ways you can explore the islands. Travelling over by Skybus or Scillonian III passenger ferry is also an opportunity to enjoy a preview of the islands before you set foot on land. With spectacular views of the Atlantic Ocean and Scilly's extraordinary beaches and bays, your family will arrive in holiday mode.