Hop over to Scilly with us this summer
Delicate crabmeat, fish fresh from the sea and crisp local wine to enjoy it with – Scilly is a delicious retreat for foodies. This summer, pack your bags and let us whisk you away for a culinary adventure across five islands, culminating with a feast at the Tresco and Bryher Food Festival in September…
Your adventure begins in the air or by sea, and whether you soar over the turquoise waters or sail through them, the journey over to Scilly is the perfect way to set the tone; whetting your appetite for all the fresh fish and seafood you'll be enjoying during your stay.
Each of the five habited islands boasts fine restaurants, pubs and cafés in which you can really get a flavour of the spectacular surroundings. To help you make the most of your experience, we've put together a foodie's guide to the islands…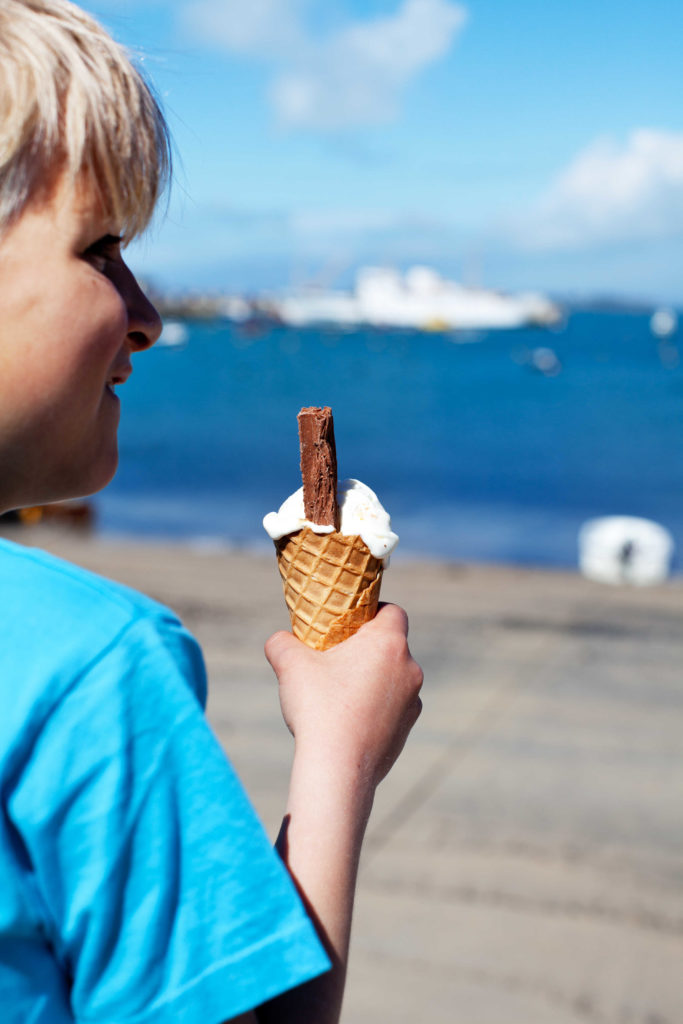 St. Mary's: Best for harbour-side feasts
Whether you'd like to hop on a boat to catch your own fish, or join the locals and dine in a bustling harbour town, St. Mary's is at the centre of life on Scilly. In the main town you'll find the Pilot's Gig restaurant serving up fresh favourites, such as homemade fish pie and grilled mackerel.  For specialities including crab, grilled sardine fillets and sea bass, head to the Galley Restaurant, which sits above the fishmongers – you may need to book ahead, as its reputation has travelled further than its fish!
St. Martin's: Best for alfresco dining
If you're camping on the island or just visiting for the day, the lazy white sand beaches and meandering paths make St. Martin's an idyllic location for relaxed eating outdoors. In its enviable location beside (in our opinion) one of the best beaches on Scilly, Adam's Fish and Chips serves up local fish with potatoes grown on the family's farm. If you're dropped off at the other end of the island (Lower Town Quay), you'll find Karma St. Martin's, a hotel and spa that hosts a regular lobster BBQ on the terrace overlooking the water. Delicious!
St. Agnes: Best for getting back to nature
St. Agnes is the most south-westerly of the islands and has an unspoilt landscape that makes it ideal for a pre-dinner stroll. There are often evening boat services that will take you to St. Agnes with enough time to wander before you eat. Once you've worked up an appetite, pop into the The Turk's Head for fresh fish or a homemade pasty. For a fine dining experience, the aptly named High Tide Restaurant serves up beautiful plates of seafood, locally grown vegetables and herbs. St. Agnes is also home to Scilly's only dairy farm, Troytown Farm Dairy, where they make more than thirty flavours of ice cream in small batches.
Tresco: Best for bounteous beach BBQs
If you're lucky enough to be staying in one of Tresco's luxury self-catering cottages, then you can channel your inner chef and host a BBQ in your garden, or on one of the island's many tranquil beaches. For fresh ingredients, visit the weekly fish market hosted by Island Fish on the quay. The market is a small-but-perfectly-formed showcase of Scilly's produce, including crab and pollock, crabmeat tarts, rich chocolate brownies and fresh bread. You could also check-in with local fishermen, Jake Newton and Will Ash (of The Newton Ash Fish Co) for the catch of the day.
Bryher: Best for barnacled banquets
The Crab Shack is a must for all seafood lovers. The pop-up restaurant is within strolling distance of the pier, and catching the tripper boat to Bryher and back creates the perfect ambience for feasting. With just a few simple dishes to choose from, you know that whatever you order– whether it's a monster crab or a dish of scallops – is going to be delicious. If your heart belongs to the sea, it belongs here!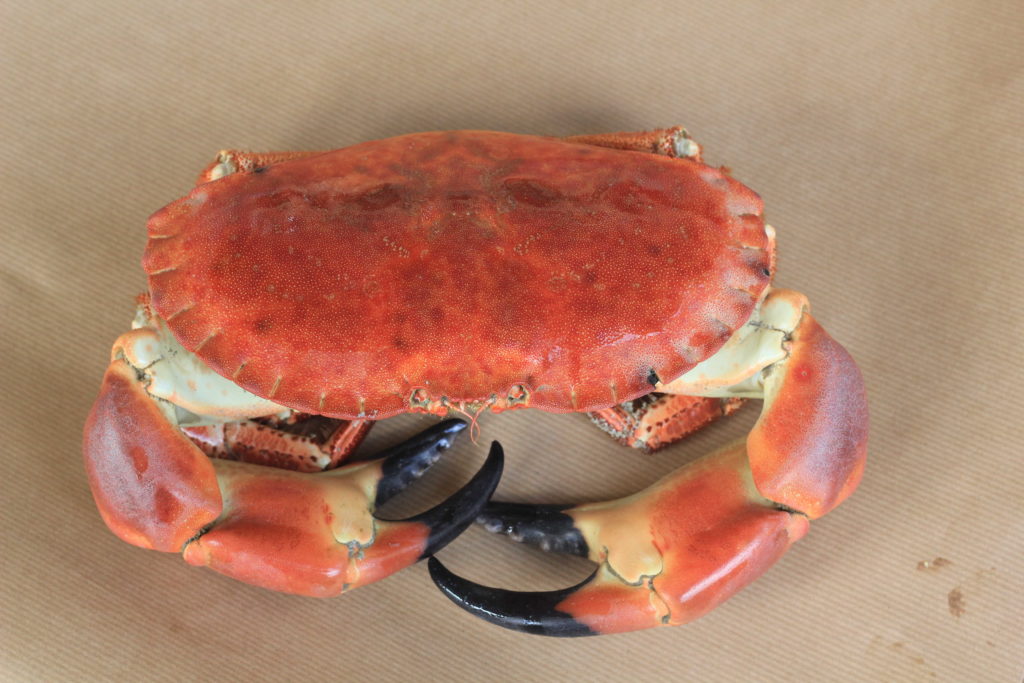 The Tresco and Bryher Food Festival
12-13th September
 If you're a true foodie, the icing on the tattie cake (a potato-based tray bake popular on Scilly) is the Tresco and Bryher Food Festival. Hosted by the two islands, it's an opportunity to sample all of the fine produce that Scilly has to offer.
More than sixteen businesses will be taking part this year, including Salakee Farm with its duck, Veronica Farm with its fudge, and Troytown Farm Dairy with its ice cream. After feasting on local produce, why not wash it all down with a pint of Ales of Scilly – the only brewery on the islands! The festival is also an opportunity to fine-tune your cookery skills with tips from the experts, including how to fillet a fish and pick your crab. You can find out more about this foodie weekend here.
If all this talk of fresh fish and delicious homemade goodies has got your mouth watering as much as it has ours, then we can't wait to whisk you to Scilly. Join us aboard the Scillonian or Skybus this summer and experience a taste of island life – you might just get hooked!