A scheme which has helped hundreds of disadvantaged people to rescue old bicycles and give them a new lease of life has kicked off 2018 with a cash boost from the Isles of Scilly Steamship Group's popular Community Fund.
The Build-A-Bike project, run by Cornwall Life Recycle, will use the £1,250 donation from the Community Fund to buy new parts – including tyres, chains and gears – for the bikes they are rebuilding.
Run by a team of 10 volunteers from an industrial unit in Camborne, Build-A-Bike pairs each new client with a volunteer and together they restore an old bike, learning new skills. Once the bike has been safety checked, they can take it home.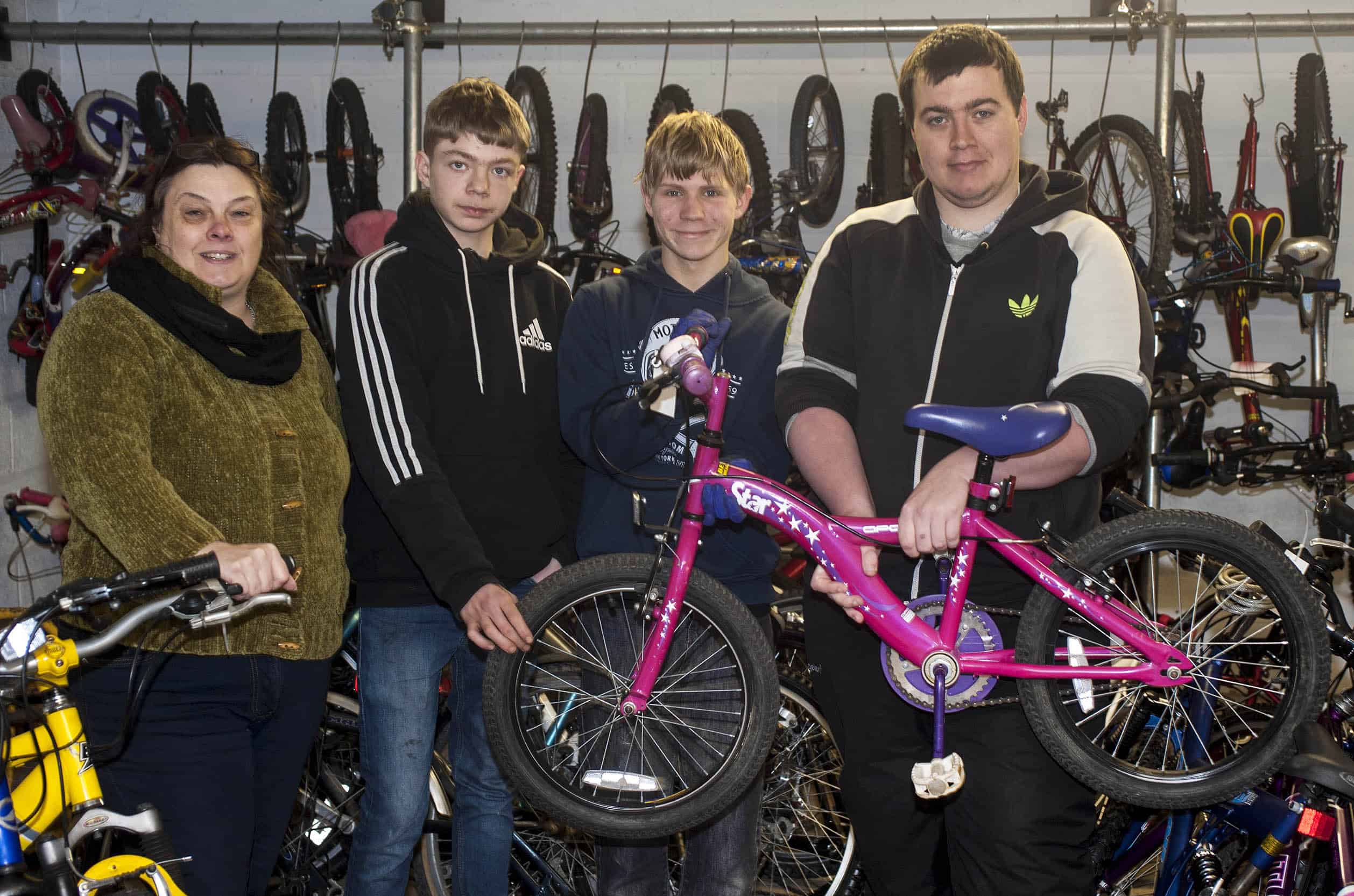 Helen Cobb, who started Build-A-Bike in 2009 when her autistic son Samuel Thomas needed something to sink his teeth into, said: "This money makes the world of difference for us and all the people we work with. We don't get any funding from anywhere. Nobody is paid and we run on donations.
"The bikes are donated to us, but we can't do them up if we can't buy the parts, so we will plough the money into new parts. It's amazing and we can't thank the Community Fund enough.
"This project is about more than bikes. It teaches people new skills, helps build confidence, gives them one-to-one attention they don't get anywhere else. And at the end of it, they get to take a bike away, which gives them independence and health benefits. It's a win-win situation."
Build-A-Bike is one of five worthy good causes sharing more than £3,500 in the latest round of Community Fund donations.
The other community projects being supported are Scilly Kids Triathlon, the Isles of Scilly U3A, a scheme to provide WiFi at St Agnes Island Hall and Drama Express, which provides opportunities for young people with disabilities to access drama.
The fund, which has up to £30,000 to give away this financial year, was launched in 2016 and is part of an estimated £1 million that the Steamship Group returns to the community every year through subsidised travel for islanders, NHS flights, sponsorships and charitable donations.
This year the fund has four funding grant categories including an award of up to £10,000 for one lead project. The other categories are:
Two projects up to £5,000
Two projects up to £2,500
Four projects up to £1,250
In its first year the Community Fund awarded £23,000 to 18 different projects ranging from a new marquee for the Isles of Scilly Brownies and Guides Group, to a new CCTV camera to cover a blind spot at Cape Cornwall for the National Coastwatch Institution.
Bids to the Community Fund will open again on February 28th to voluntary groups or charities, schools and education establishments, community clubs or societies, and individuals undertaking not-for-profit projects for the benefit of the wider community.
Full details, eligibility criteria and application forms are now available from the Steamship Group's website. All projects are judged by members of an independent panel.