The Isles of Scilly Steamship Group has strengthened its management operations on the islands.
Rafe Ward,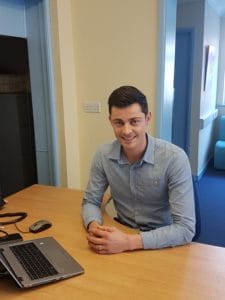 who is well known on the Isles of Scilly, has been appointed as Islands Manager and will be responsible for co-ordinating and managing all the Group's island-based activities for both air and sea operations.
Rafe will be supported by newly appointed Quay Manager David Bulmer, who will be responsible for managing and improving activities on St Marys Quay and for inter-island boat operations.
A further appointment is Kelly Wood, who has joined the freight team as Office Administrator in the St Mary's freight office. One of her prime responsibilities will be to ensure the phone is answered efficiently and to deal with customer queries and bookings.
On the air side, Douglas Burrows has been appointed Chief Passenger Handler at St Mary's Airport.
Mark Howarth, Managing Director of the Isles of Scilly Steamship Group, said: "We have been consulting regularly with islanders about how the Group can improve its services for residents of the Isles of Scilly. Following feedback about the need for more localised management on the islands, I am delighted to announce these new appointments, which will help to strengthen and improve the way our air and sea operations are managed and delivered, for the people who most regularly rely on them."
Rafe Ward, newly appointed Islands Manager, said: "We have a great team of hard-working staff here, and it will be an exciting challenge to support and co-ordinate our activities. I am now holding regular inter-departmental meetings, to ensure all departments are working together as part of a greater team, with the principal aim of increasing the level of service we provide to our customers."
Rafe was born on the Isles of Scilly, and moved back to live on the islands almost three years ago with his wife.
"We haven't looked back since," Rafe continued. "It's home, and I am proud to say I'm a Scillonian. It's great being part of our small community, from volunteering in the Fire Service and playing football in the world's smallest league to playing cricket against the off islands on Thursday evenings. My family have been involved with the Steamship Group since its beginning.
"In my role as Islands Manager, I'll be trying to improve things for our staff and our customers, and if I can achieve just a snippet of what my grandfather achieved throughout his 33 years of service to the Group, I'll be content that I am doing right for the Steamship Group, but more importantly doing right for the islands."
To contact Kelly Wood in the freight office for customer freight queries and bookings, call 01720 424230