One lucky pupil from Cape Cornwall School won a special trip to the Isles of Scilly after coming first in a poster competition to promote Land's End Airport.
Year 8 student Grace Broughton-Pickard, who has never flown before, said she was "shocked and happy" to win two fly/sail tickets to the islands, courtesy of the Isles of Scilly Steamship Company.
Her winning poster was chosen for its original and colourful design and has gone on display at the airport alongside the other entries.
Chris Pearson, Manager at Land's End Airport, said: "Grace had clearly put a great deal of thought into her poster, which really shone through. She is a very worthy winner and we were delighted to present her with the tickets for her first visit to the Isles of Scilly."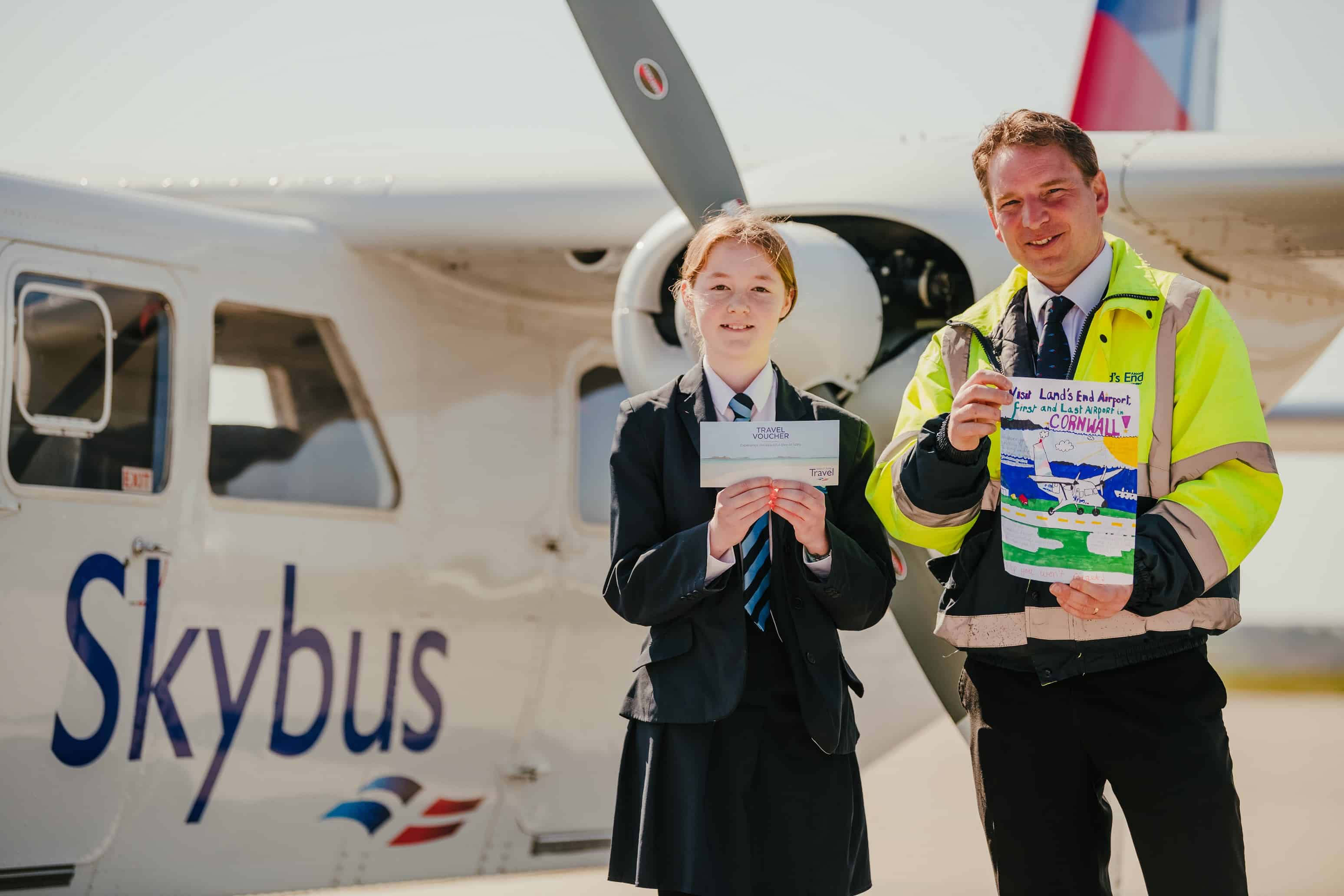 Grace was one of 24 Cape Cornwall pupils visiting the airport on Wednesday (March 27th) as part of a reward for gaining 100% attendance at school.
They were given a behind-the-scenes tour of the airport, learning how it operates and watching some of the day's 40 take offs and landings.
Everyone was given the chance to play captain, sitting in the pilot seat of a Twin Otter plane before it took off for the Isles of Scilly.
They heard from the engineers about how the aircraft are maintained and inspected each day, and saw an Islander plane have a new interior fitted, including seating and carpets.
The airport's fire department talked about their roles and responsibilities, including refuelling the planes and giving medical assistance to passengers.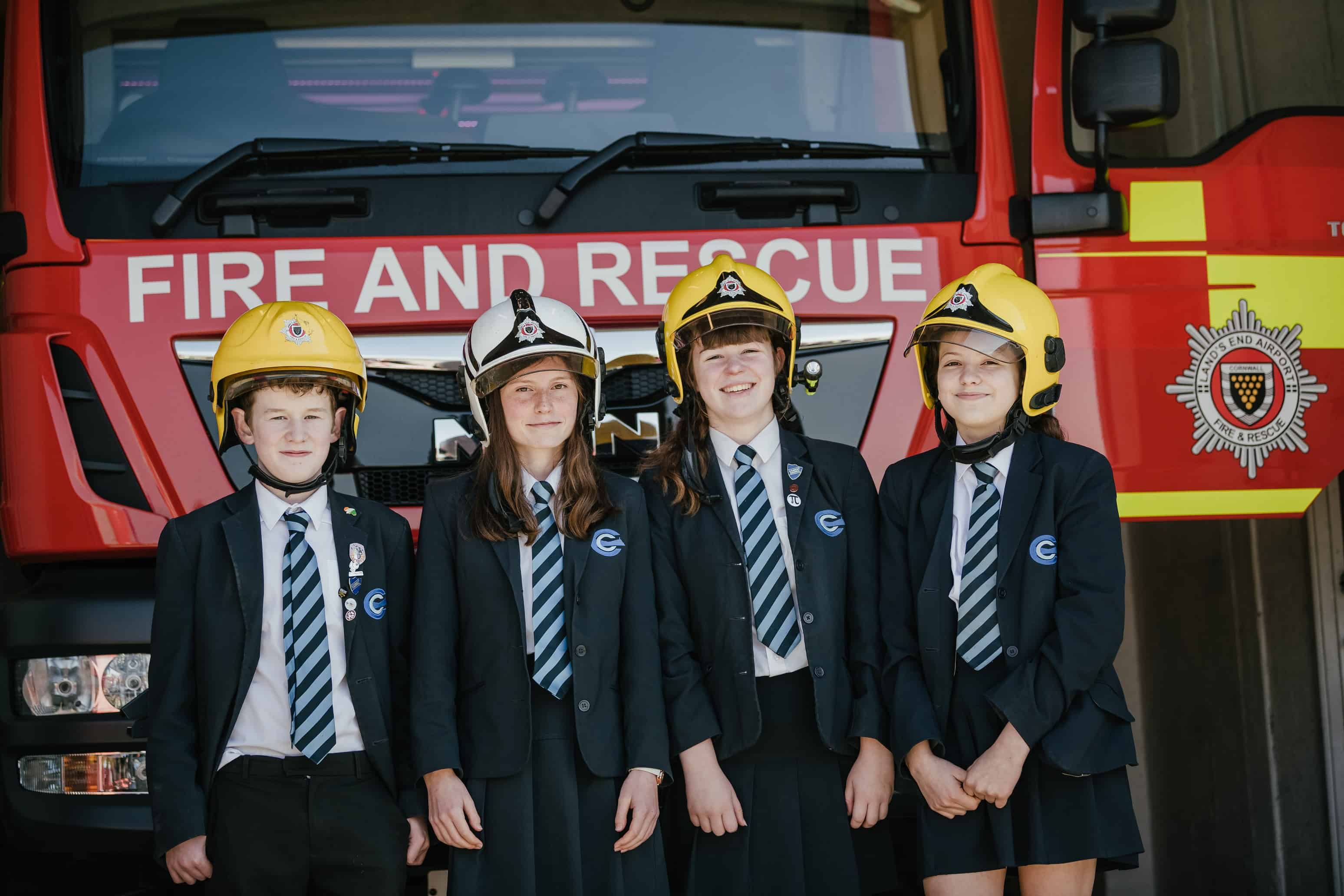 One of the highlights of the visit was climbing up to the air traffic control tower, where the pupils watched a Twin Otter take off from one of the airport's two runways and listened to air traffic controllers talking to planes.
Dani Long, Assistant Head at Cape Cornwall School, said: "The students have been blown away by today's visit. We have children this morning who were feeling a bit down about school but this has changed their day. They haven't been bored for a second and we'd like to extend a big thank you to the Isles of Scilly Steamship Company."
Chris said: "It's been great having the pupils from Cape Cornwall with us today for what has been a fulfilling visit, some of the children had never been on an aircraft before so it was a real eye-opening experience for them. I hope the day will encourage them to think about potential future careers here at Land's End."