As part of our partnership with the Isles of Scilly Wildlife Trust we will have a dedicated Marine Ranger (Natalie) travelling aboard Scillonian III at least twice a week. We caught up with Natalie to find out why she's excited to take on this role and what she hopes to achieve…
Tell us a little about yourself…
"I'm a Zoology graduate from Newcastle University, and have just completed a Masters in Wildlife Filmmaking at UWE Bristol, in partnership with the BBC. My passion lies in science communications and engaging people about the natural world to encourage them to protect it. I produced my student film 'Water Born' on the Isles of Scilly, which is how I came to learn about the amazing work of the Trust."
What does a Marine Ranger do on-board Scillonian III?
"I will be acting as most passengers first point of contact with the Trust during their visit to The Isles of Scilly, so my role is as a link between visitors, locals, the Trust, and its partner organisations. I'm going to be on board speaking to people about the amazing array of wildlife the islands have to offer; the role of the Trust within protecting it; and how people can get involved and make the most of their time on the islands."
What first inspired you to get into marine wildlife?
"I've been obsessed with wildlife and the natural world for as long as I can remember, having spent much of my childhood on blustery beaches in Cornwall! I've always loved the feeling of freedom the water gives you and have a huge fascination with how marine animals are adapted to survive and thrive in such a contrasting environment to that which we are used to as humans!"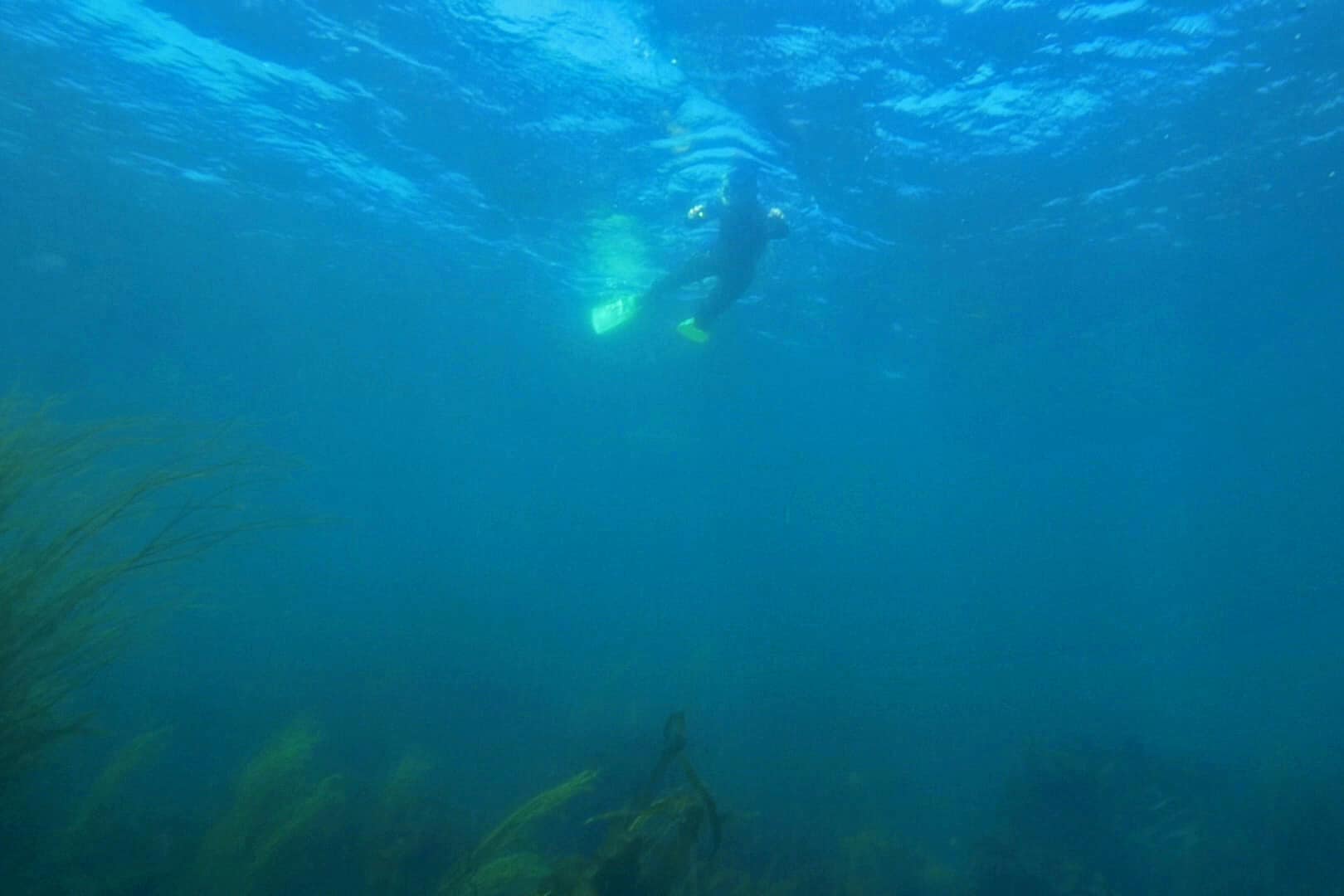 Do you have any tips for budding wildlife rangers?
"To get involved wherever you can. I volunteered at farms, veterinary surgeries, bird sanctuaries and more, and was lucky enough to get permanent work in places doing amazing conservation. Social media can be amazing and the power of it in sharing conservation messages shouldn't be underestimated."
Is there anything about your job that people might find surprising?
"That I'm not in direct contact with the wildlife or diving in to save animals. Education and outreach are just as important in conservation as animal care and rescues. Many people want to help, but don't know where to start, so I hope to show them how they can get involved and make a difference."
What do you hope to achieve in your new role?
"To show people the amazing wildlife we have to offer right on our doorstep, and what they can do to help protect it. Often, we think we have to travel to the depths of The Amazon to experience exciting wildlife, when in fact we have many incredible species of our own."
How can visitors to the islands help maintain and protect Scilly's marine wildlife?
"There are so many things you can do to help – whether it's a 2-minute beach clean; choosing a reusable coffee cup; or cutting down on single-use plastic by refilling your water bottle at one of the island's many ReFill Scilly Stations – just look out for signs in stores and cafés across the islands!"
What's the most amazing marine wildlife you've spotted around Scilly?
"Definitely the Atlantic Grey Seals – they are so intelligent and inquisitive, and unbelievably playful."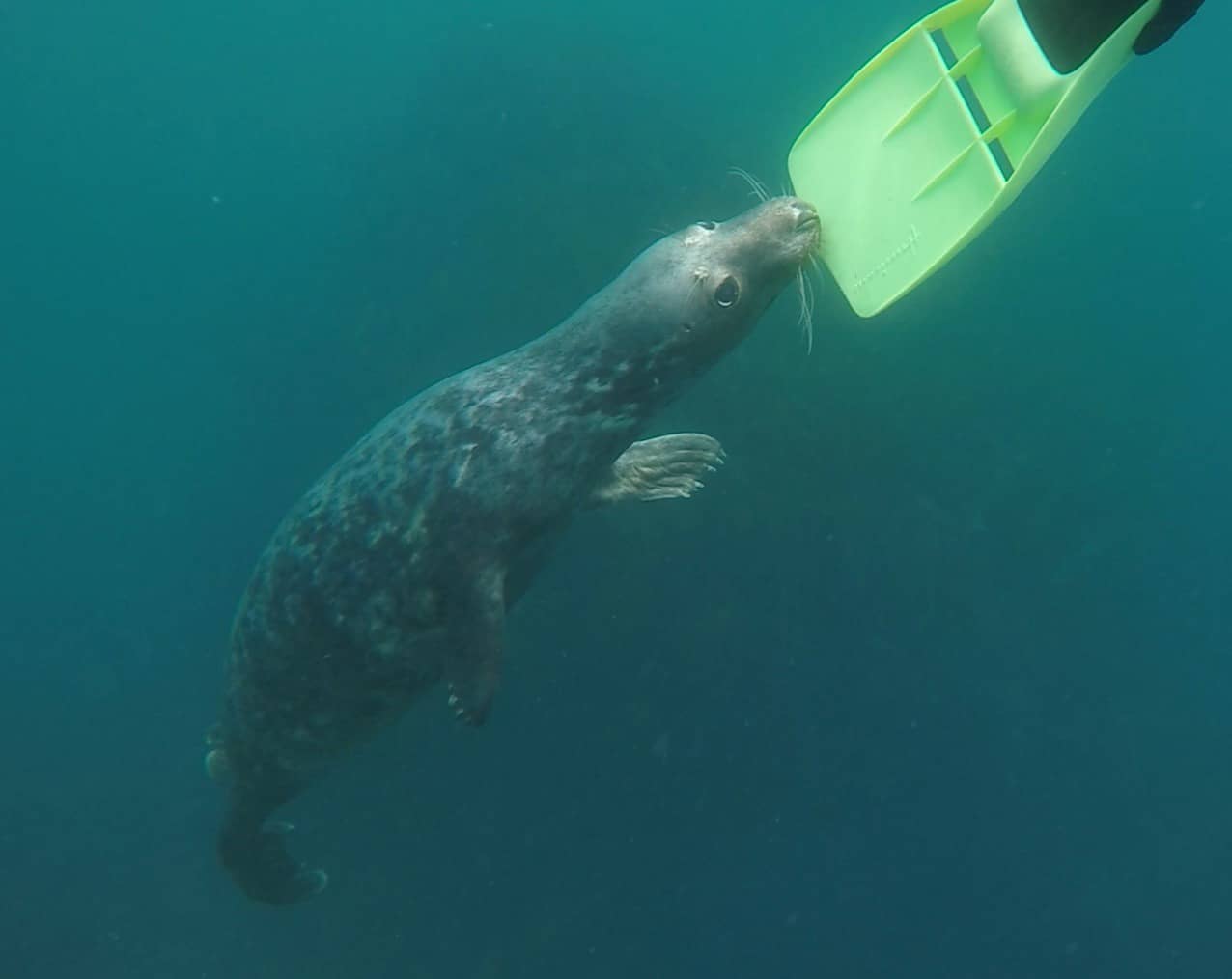 When's the best time to see marine wildlife around Scilly?
"Scilly and its wildlife are amazing year-round, but from April onwards the puffins return to the breeding colony and come May the Thrift on Annet bursts into colour. Annet is closed to the public year-round, as it is a vital breeding colony for many species but can be seen from boat trips and Wildlife Safaris. Between August and February, the female Atlantic Grey Seals can be seen pupping."
How would you describe the marine wildlife on the Isles of Scilly to those who've never visited before?
"The Scillonian heritage is based around the sea, so the marine wildlife is highly regarded and well protected, meaning that the wildlife is just as it should be – wild and free."