From unique hand-crafted gins to silver trinkets sourced from the shores of Scilly, our slice of Scilly gifts are just the thing to brighten someone's Christmas. We've put together a selection of gifts to remind your loved ones of their special time on the islands and a choice of budgets to suit all needs.
SC Salt
Made from the shores of Scilly, SC Salt it made simply from the sea and the sun. Handmade salt from the crystal-clear waters of St. Martin's Par. Available online at sc-salt.co.uk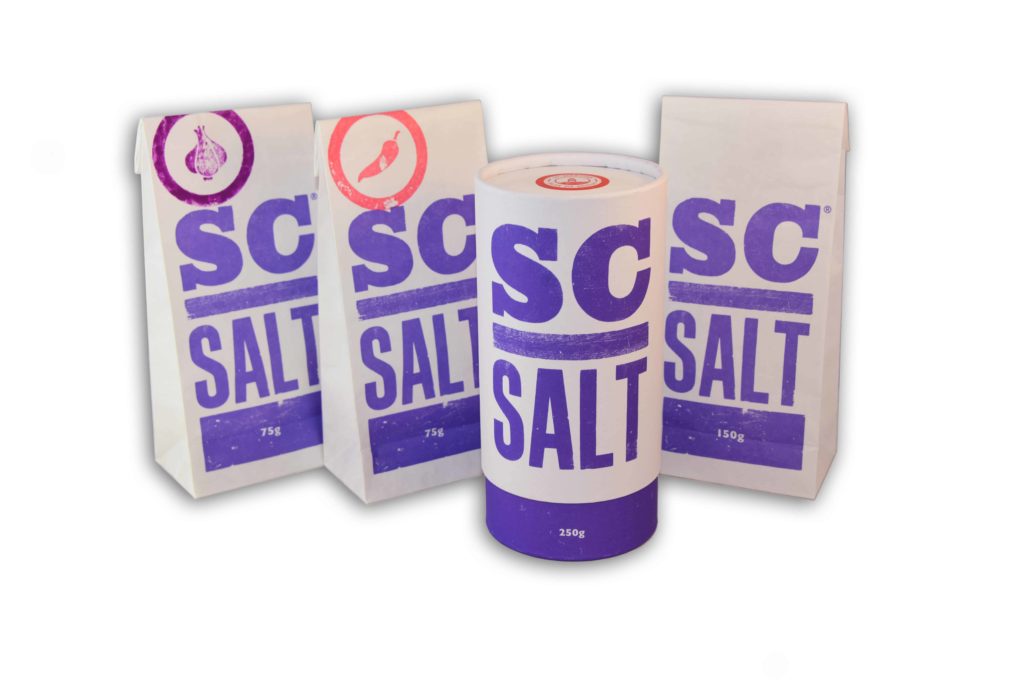 Scilly Billy
Uniquely Scilly, our range of clothing, bags and more lets you bring the essence of your Scilly holiday, wherever you go. You'll find something for the whole family, visit online at scillybilly.com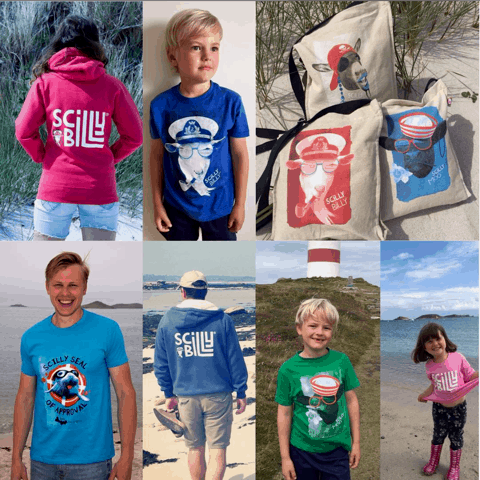 Award winning Island Gin
Handcrafted by Arthur and Hilary at their distillery on St. Mary's in various sizes. These are ideal gifts and can be posted to you using plastic free, bespoke packaging. Purchase online at scillyspirit.com/shop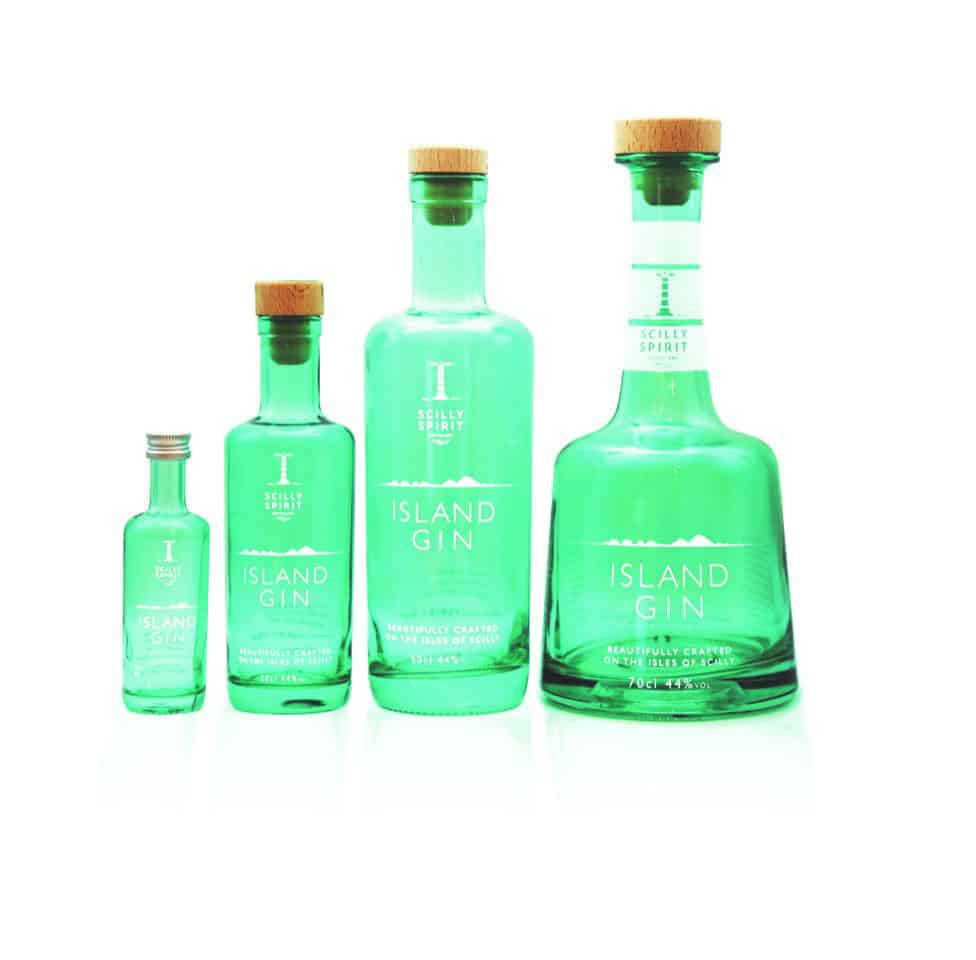 Scilly Flowers
Scilly's postal flower service sending gift boxes of island grown scented flowers all year round to any UK address. You can order online at scillyflowers.co.uk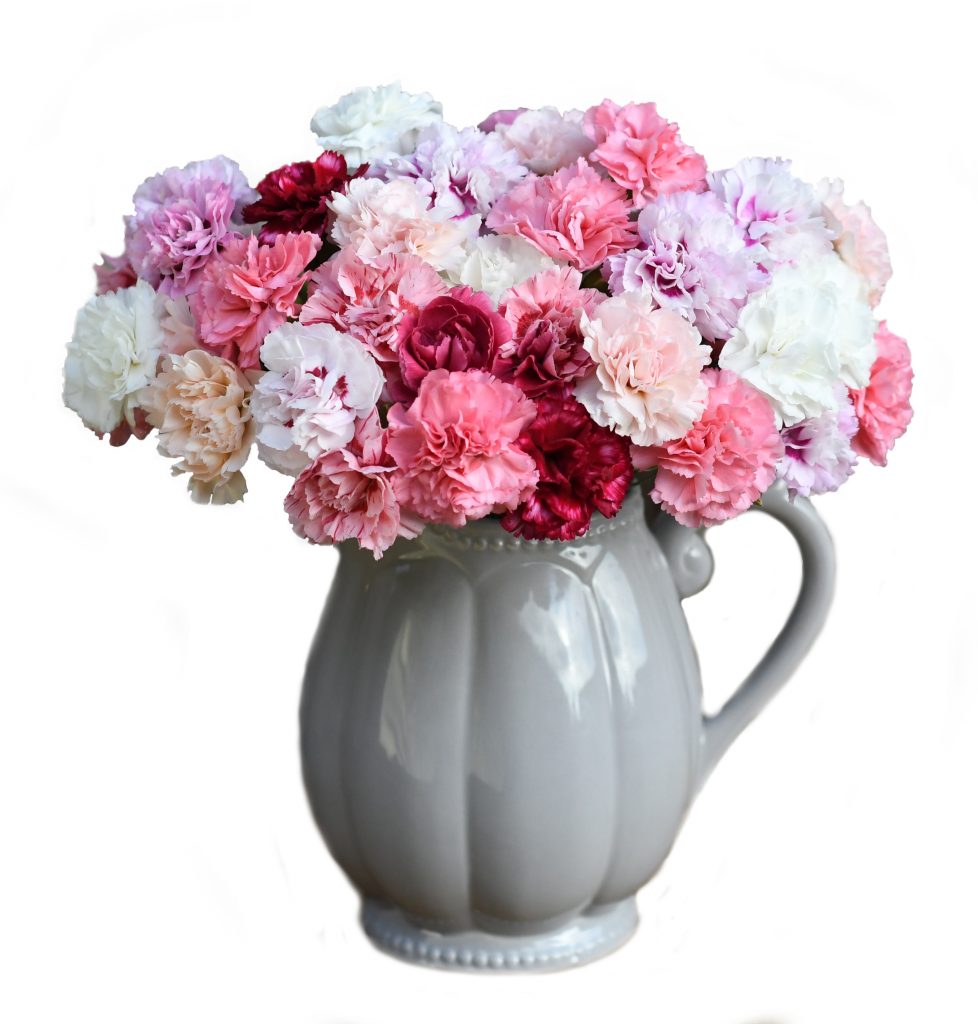 Fay Page
The Scilly Bee is unique to the islands and Fay's created a special solid silver design in celebration of this special island resident. For more island inspired designed and crafted jewellery, visit faypage.co.uk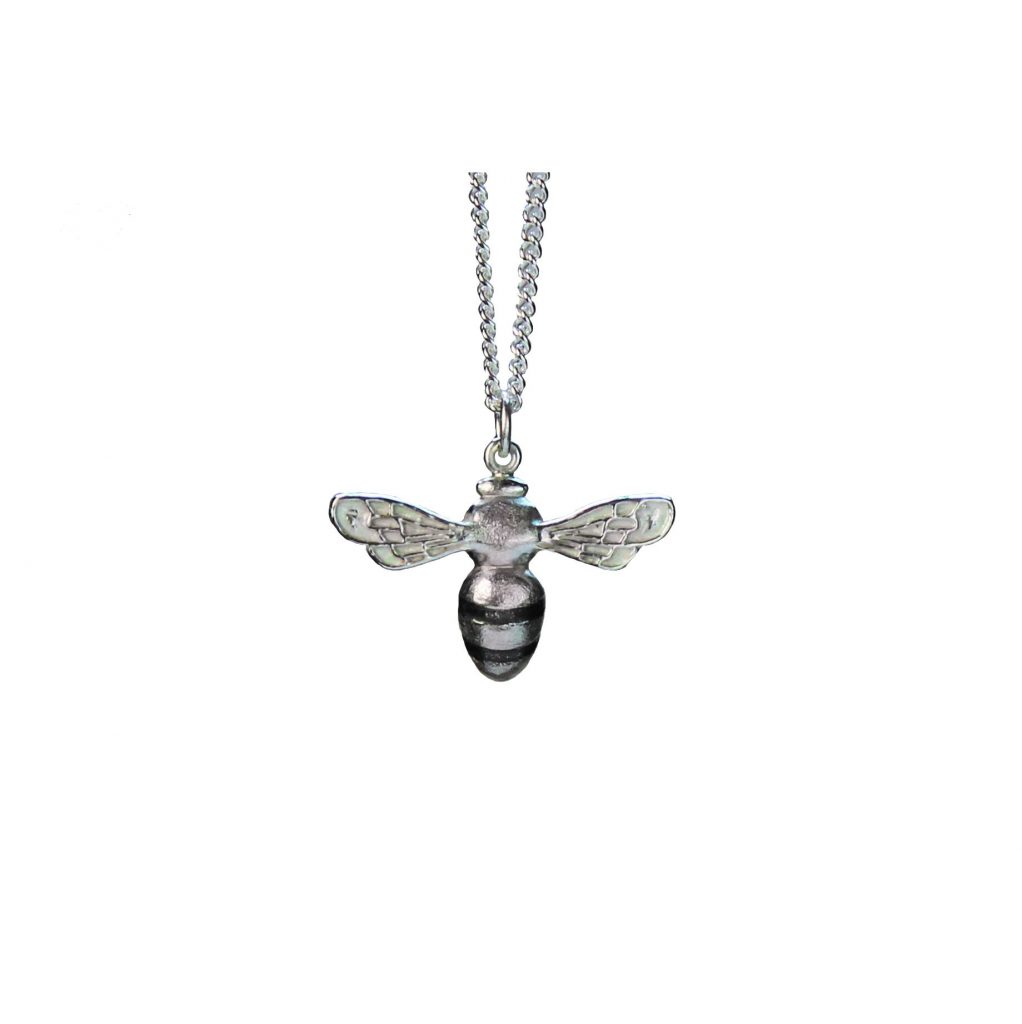 The IOS Store/49 Degrees
The only Scillonian store, born and created on the islands, offering ever-popular hoodies, sweats, t-shirts and accessories over a variety of unique designs for all the family. Visit 49degrees.co.uk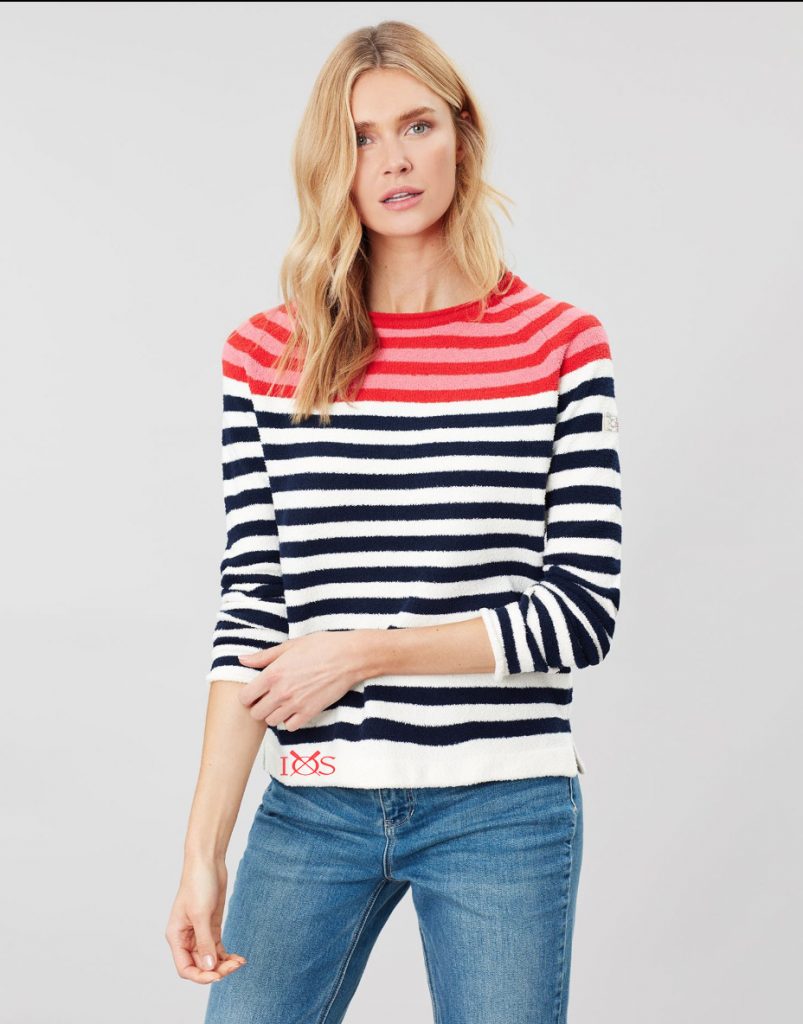 Isles of Scilly Travel Gift vouchers
Why not let your friends and family in on the Scilly secret with a trip to the islands? Gift vouchers can be purchased from Isles of Scilly Travel for any value, call 01736 334220 and we'll post them out to you.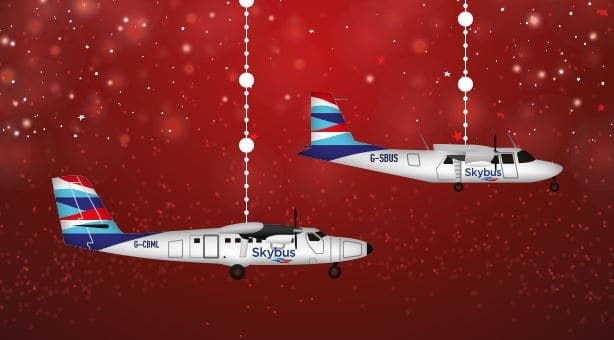 Perhaps you'd really like to spoil your loved one by booking a trip to Scilly travelling with Skybus or Scillonian. Our 2021 timetables and fares are available here. To keep you relaxed in the light of COVID, we are offering *transferable bookings with free amendments and cancellations on both Skybus and Scillonian. *Only applies to bookings affected by official COVID regulations
Sue Lewington and Isles of Scilly Steamship Group 100-year anniversary book
We've joined up with local artist, Sue Lewington and produced a special illustrated book to celebrate our 100th anniversary. Copies will be £15 each and will be posted out to you as soon as they are available from week commencing 30/11/2020. To register your interest, sign up here. 

The Gift of Friendship
Looking to give your loved one the "Gift of Friendship"? By buying the 'Gift of Friendship' you will help protect what's important to you and your loved one; Scilly's animals, plants and stunning natural beauty. By supporting the Isles of Scilly Wildlife Trust, a local independent conservation charity, you will help to keep Scilly special for future visits and future generations.
Once activated your loved one will receive all of the benefits (listed below) of being a Friend of Scilly Wildlife for one year.
Bi-monthly video diaries from Scilly to their email inbox;
Quarterly e-updates regarding all things wild in Scilly;
Exclusive advanced notice of any Events and Activities which we may be running;
Isles of Scilly Wildlife Trust e-Yearbook "Annual wildlife news round-up".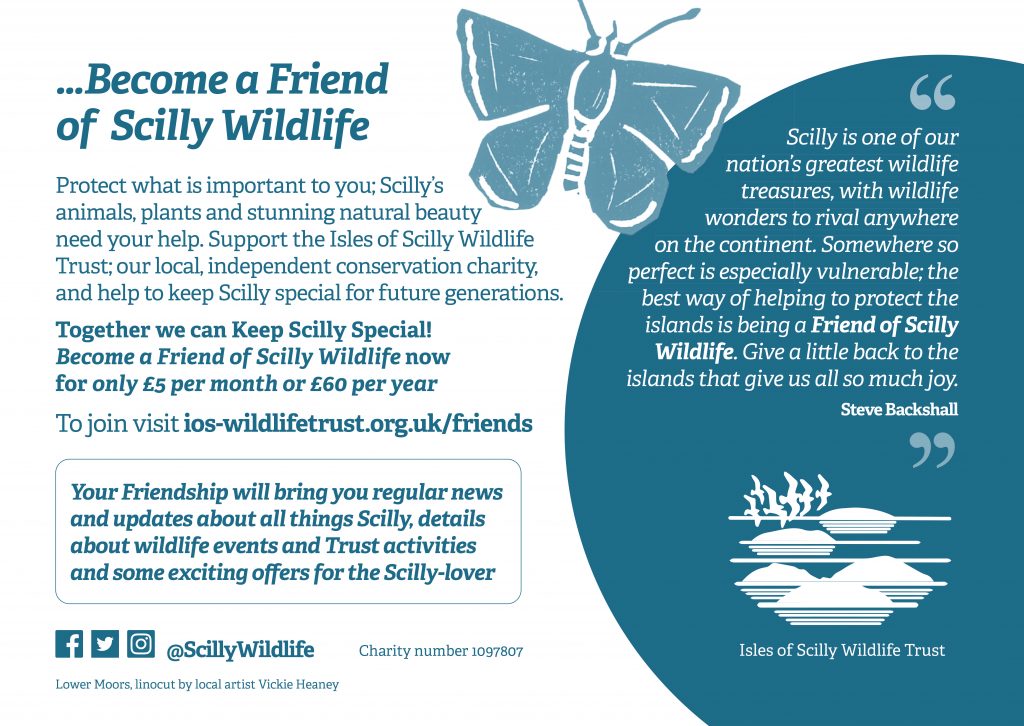 For a hub of a creative gifts, visit the Island Makers website here you'll find a collective of over 25 talented artists and makers who are all based on the Isle of Scilly. With the aim to support those within and outside of the island community.