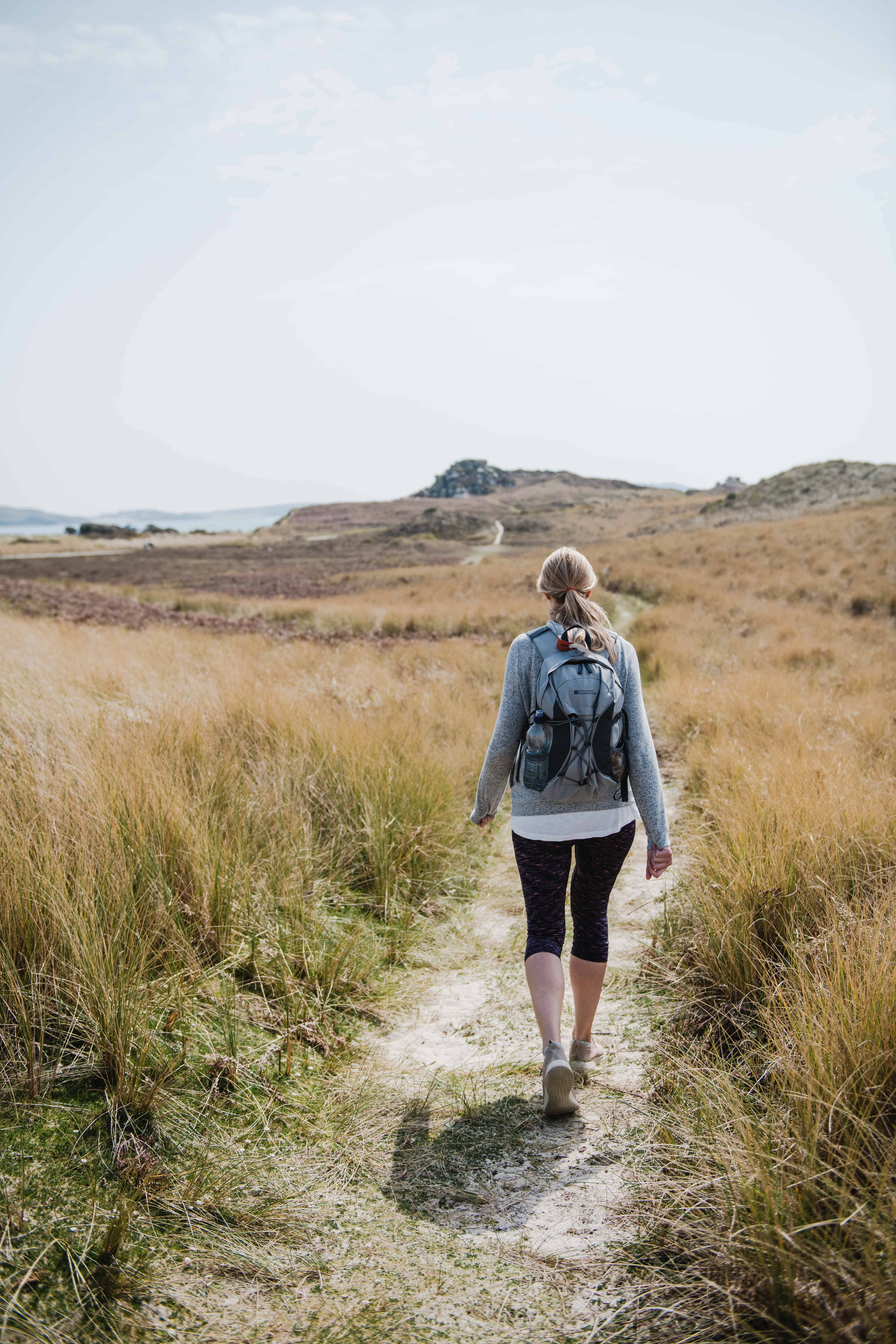 Lace up your boots and grab your backpack – May is National Walking Month. Taking a stroll is good for mind, body and soul and there's nowhere better to do it than the spectacular Isles of Scilly.
In fact walking is the best way to explore these unspoilt islands. Sometimes, it's best to just set off and let your feet carry you. And because each island is so small, there's no real need to plan a route – just see where you end up.
Sound idyllic? It really is. Scilly is a walkers' paradise. With miles of coast paths, beaches, nature trails and entire islands to explore, you really are spoiled for choice.
While you're walking you'll come across an abundance of wildlife, flora and fauna, photo opportunities, shops and stalls, picnic stops and more.
So whether you set out for a leisurely amble or a round-island yomp, make walking part of your visit to Scilly. You won't regret it.
Here are our top three Scilly walks:
The Garrison, St Mary's. Best for history and views of St Agnes. Around three miles.
Daymark, St Martin's. Best for unparalleled vistas across the islands. Distance depends on where you start and finish – and the route you take -but from Highertown to the Daymark is around 1.5 miles.
Best for solitude and archaeological features. Distance is 2.5 miles.