Scillonian III superfans travelled from all over the country for a chance to look behind-the-scenes on the passenger ship yesterday (October 11th) to mark Maritime UK Week.
People travelled from as far afield as Shropshire, Bristol, Taunton and Plymouth for the opportunity to go on board Scillonian III while the vessel was in Penzance on a non-sailing day.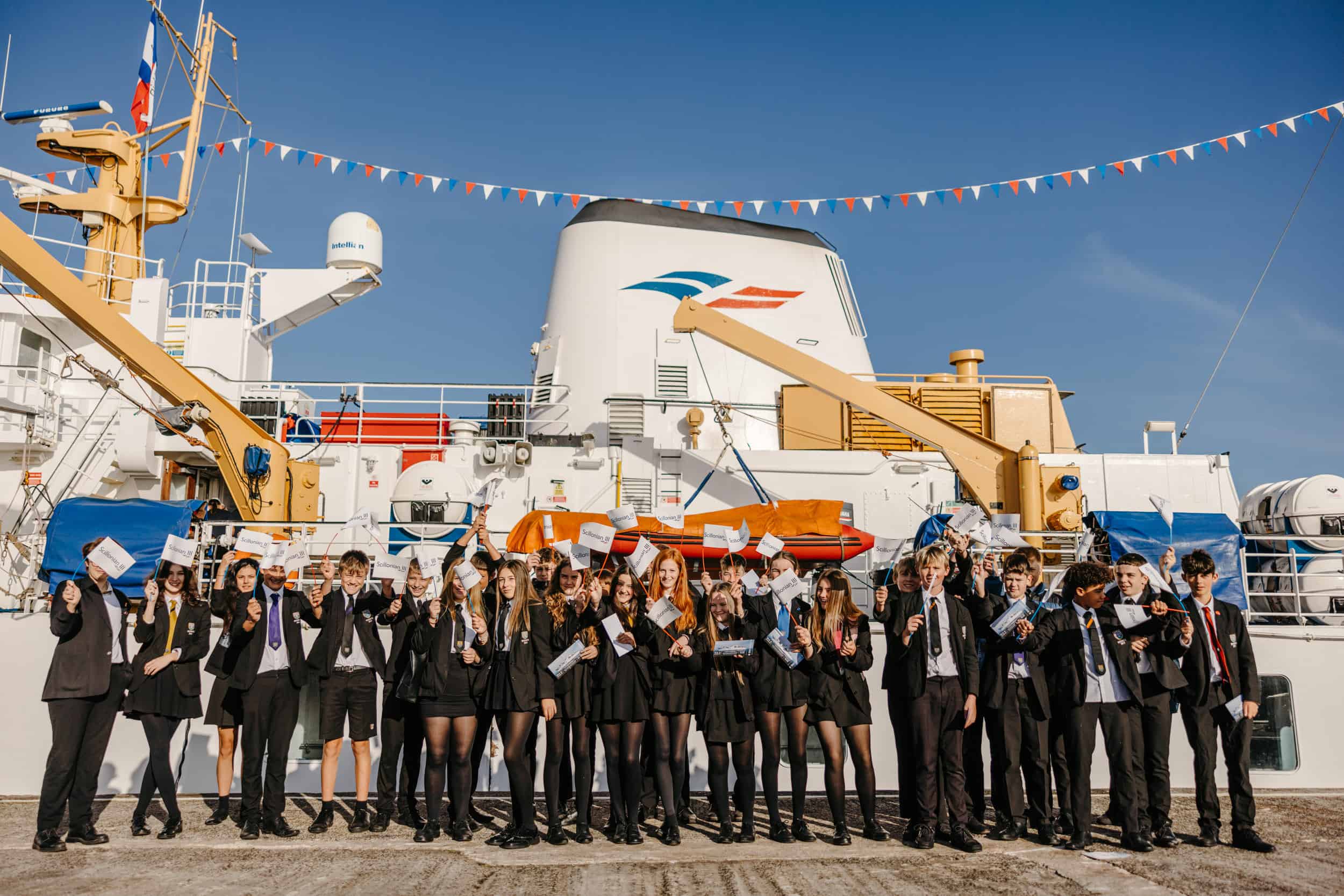 Students from three West Cornwall secondary schools, Penzance Sea Cadets and some of the ship's army of admirers were invited on board for the special, one-off event.
The tour included the ship's bridge, cargo hold, aft deck, crew quarters and engine room – which was the highlight of the visit for many.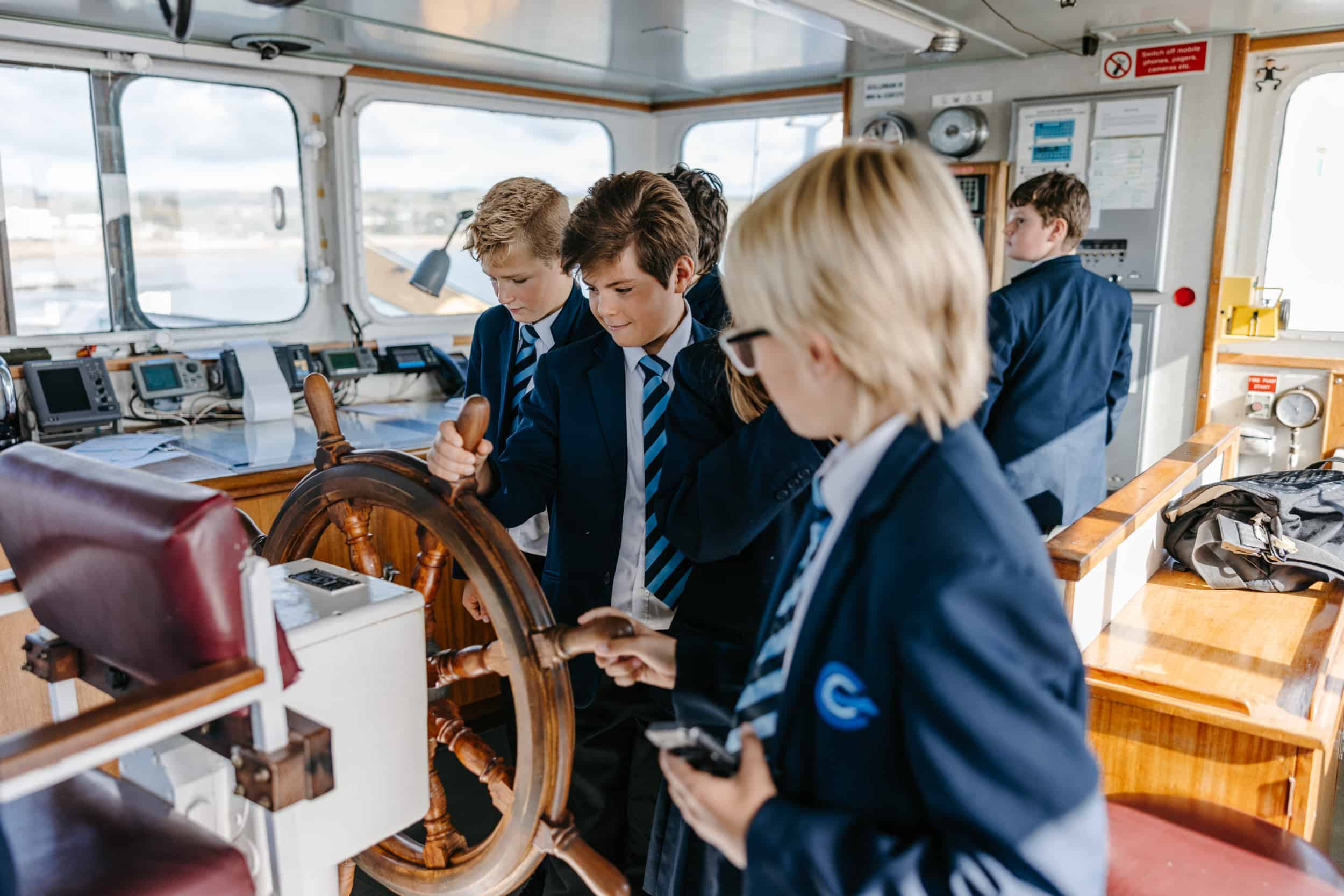 Some visitors were emotional, some bought gifts for the crew and others spent time reminiscing about their favourite seats and trips on board.
Lewis Hyatt's first trip on Scillonian was in 1967 when he was just two months old. He's been back year after year – first on family trips to St Agnes and later with his wife.

"My dad worked for the Natural History Museum and in 1957 he was asked to go to Scilly to check out the migrant birds," said Lewis, who had travelled from Bristol for the open day. "He set up a bird observatory on St Agnes with his colleagues and kept going back year after year.

"It was fascinating to get to see all the parts of the ship I've never seen before. It was quite odd in a way, and an experience I'll never forget."
Linda Himsworth and her family came from Shropshire for the event, saying "there was no way we were going to miss it".

"It meant such a lot to us to see all the bits you never get to see," she said. "There's just something about Scillonian. We all love her."
David Langsworthy worked for the Isles of Scilly Steamship Group for 20 years and did the initial drawings for the iconic Scillonian crest, which were later reproduced.

He said: "It was an honour to bring my family on board today and to share stories with other guests, and the crew, about old times."
Patsy and Roger Manning travelled from Taunton for the experience. Patsy said: "We've been on board Scillonian III every year since 1979 at least once. It's part of the excitement, the anticipation of our holiday.

"We love the boat and we came today because it reminds us of going on holiday. It's made us feel a little bit closer to Scilly and has been a very special day.

"We put our lives in the crew's hands on every trip, so it was lovely to meet them properly and thank them for all they do."
Sally Mashford's dad Henry Taylor worked for the Steamship Group for 50 years, many of them as manager of the workshop on St Mary's.

"I used to live on the islands, and the day Scillonian III first arrived on the islands my dad brought me on board," said Sally.

"It was his life. He knew this ship well, especially the engine room, so it's been a privilege to see where he spent his days."
One of the schools attending was Mounts Bay Academy. Careers Leader Lindsay Masters said: "This was a great opportunity for our students to learn about maritime careers and degree apprenticeship careers they could progress to from GCSE's or A level equivalent courses. It brought to life what is on offer in their local area, and the purpose of school work. Thank you for helping to enlighten our students."
Maritime UK Week (10-16 October) aims to shine a spotlight on the latest developments in the maritime sector and engage people across the UK with the maritime world.
The Isles of Scilly Steamship Group's Marine Superintendent Tom Weise said: "We were delighted to welcome the both the local community and Scillonian III's appreciation group on board yesterday and was it amazing to hear their stories.

"Being a part of the local community is important to us as a business. It's what we do, delivering for Scilly.

"Maritime UK week is an important part of the maritime calendar; it is important that Cornwall and Isles of Scilly are represented as part of this, and this open day puts them on the map."