The countdown to Christmas begins – with less than a month to go!
If you've still got some festive shopping to do (or perhaps you've only just started) we've got you covered. We've partnered up with some of our favourite Isles of Scilly makers and businesses to create our unique gift guide, helping you to 'give the gift of Scilly' this Christmas.
Book a Scilly experience to look forward to or browse for something that is a special reminder of memories made on the islands we love.
Give something back to the islands, the businesses and community of the Isles of Scilly.
Gift boxes of scented narcissi direct from Scilly are a great way to send Christmas greetings to your friends and family. These beautiful flowers are a wonderful reminder of the islands. And the prices have been frozen, so your flowers will be the same great value as last Christmas.
Flowers by post starting from £13 with free postage.
---
Ordering early is advised.
Christmas final order date: Monday 19th December
---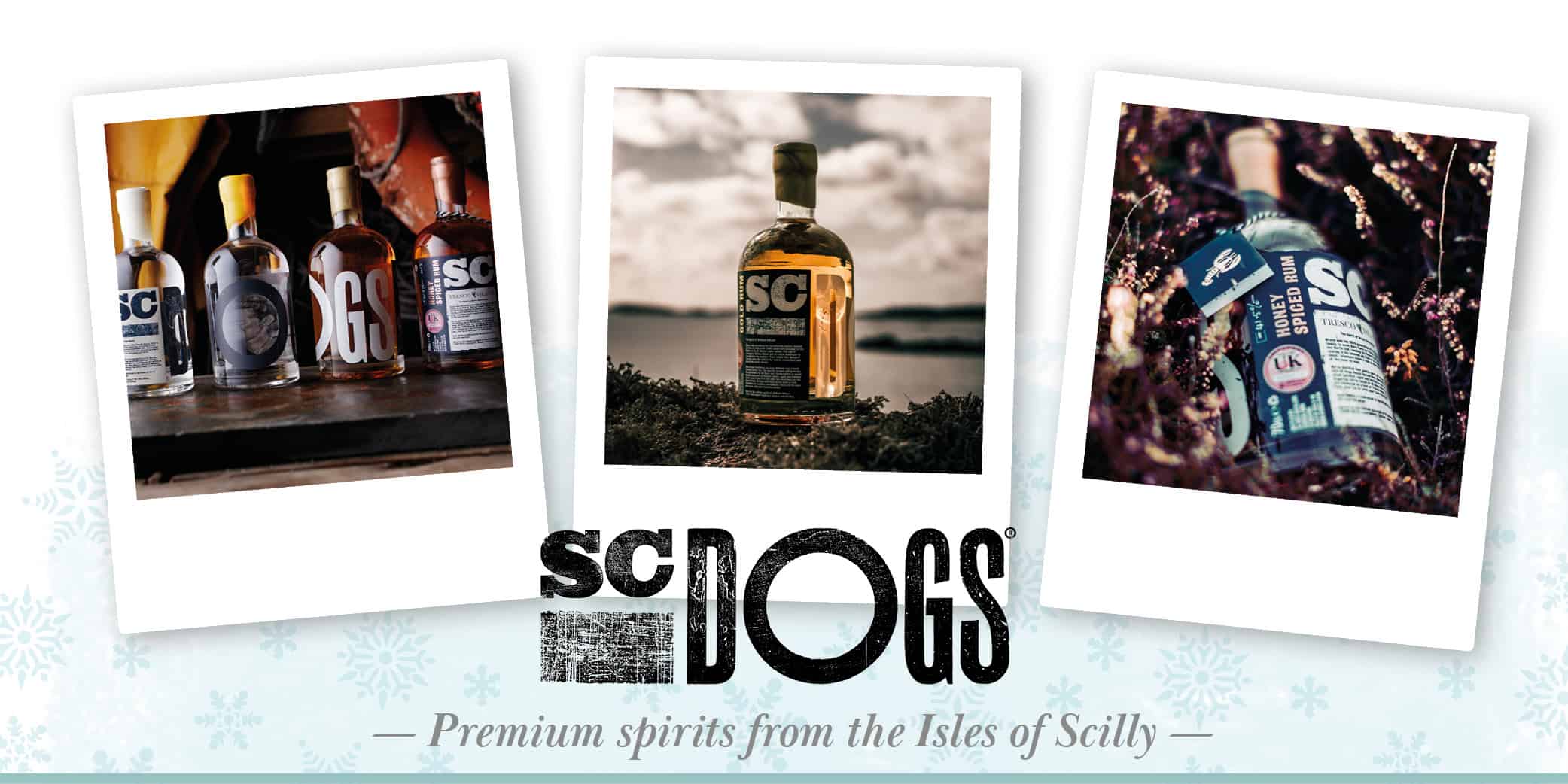 Premium rum, vodka and brandy, distilled from centuries of island life on the Isles of Scilly.
Fermented, distilled, aged and bottled on St Martin's, SC Dogs is a range of delicately balanced premium spirits with a clean, rounded finish and a tang of the sea.
Each bottle is dedicated to the history of one of Scilly's own sea dogs.
Here's to Christmas and the people and spirit of the Isles of Scilly.
---
Ordering early is advised.
Christmas final order date: Friday 16
th December
---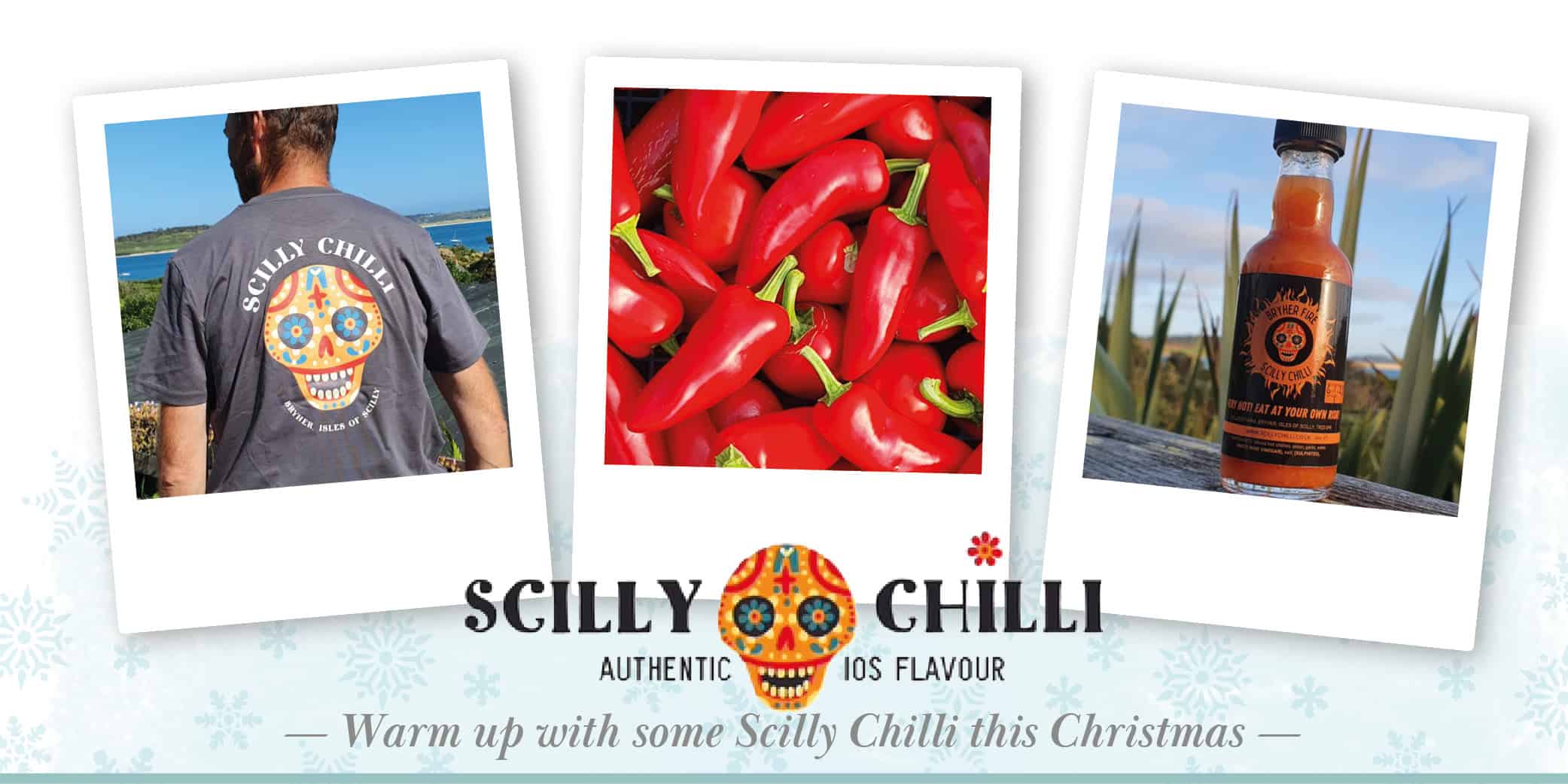 Since the start of Scilly Chilli in 2021, Graham and Ruth's new venture has grown into a runaway success. They grow the chillies on Bryher in polytunnels using just the island's sunshine to ripen them.
Grown using no artificial fertilisers or pesticides as nature is a key part of the farm, the chillies vary in heat from the Biqiunho, which have no heat, to the Carolina Reaper, which is the hottest chilli in the world.
All of the chillies are handpicked before Ruth takes them into the kitchen to make a range of products which include chilli powder, chilli chocolates, various sauces (including the very hot Bryher Fire) and chilli jams.
Scilly Chilli now also stocks a range of clothing featuring its distinctive logo.
---
Ordering early is advised.
Christmas final order date: Sunday 18
th December
---
Fay Page make jewellery on St Martin's in the Isles of Scilly. Their work is a celebration of everything they love about living on an island.
Gold and silver charms on handmade wrist chains all reflect the spirit of exploration and collection. Each piece has a story behind it – enjoy collecting and creating your own Scilly story.
The workshop on St Martin's is open Monday – Friday and was once described as 'being like a grown up sweet shop meets a beachcomber's dream'.
---
Ordering early is advised.
Christmas final order date: Thursday 10
th December
---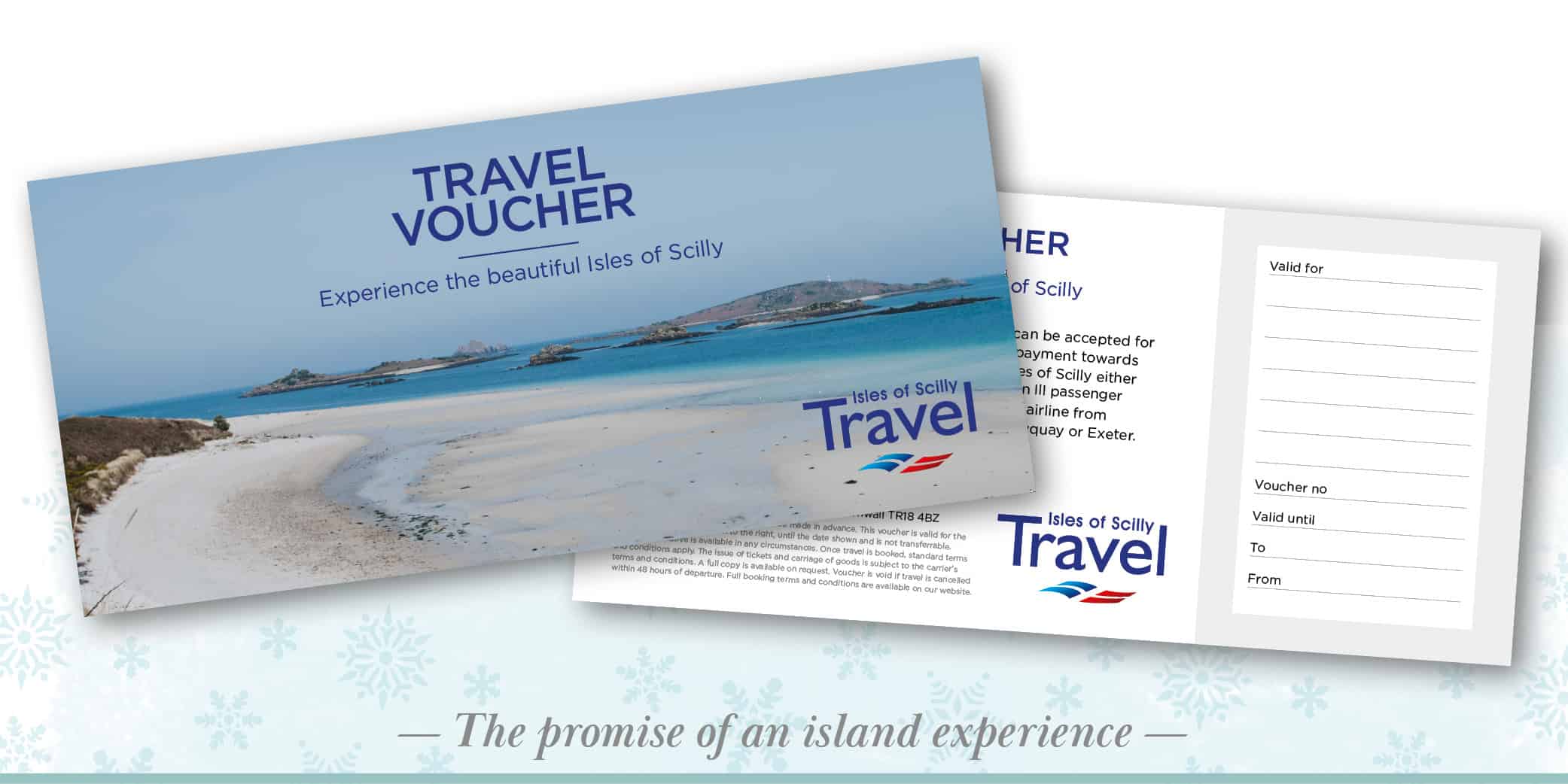 Experiences make the best gifts, so why not give the gift of Scilly? Our gift vouchers are a simple way of giving a unique experience to your loved ones.
They could spend time kayaking the pristine waters around the islands; visiting the world-famous Abbey Gardens on Tresco; island-hopping on the classic Scilly tripper boats or searching for some of the incredible wildlife found on the Isles of Scilly.
Our gift vouchers can be used as full or part payment on any Scillonian III or Skybus journey, for a day trip they'll never forget or towards an incredible holiday.  Gift vouchers are available in any denomination and are valid for 12 months, offering the ultimate in flexibility and choice.
---
Christmas final order date: 
Friday 16th December
For details of how to order visit:
---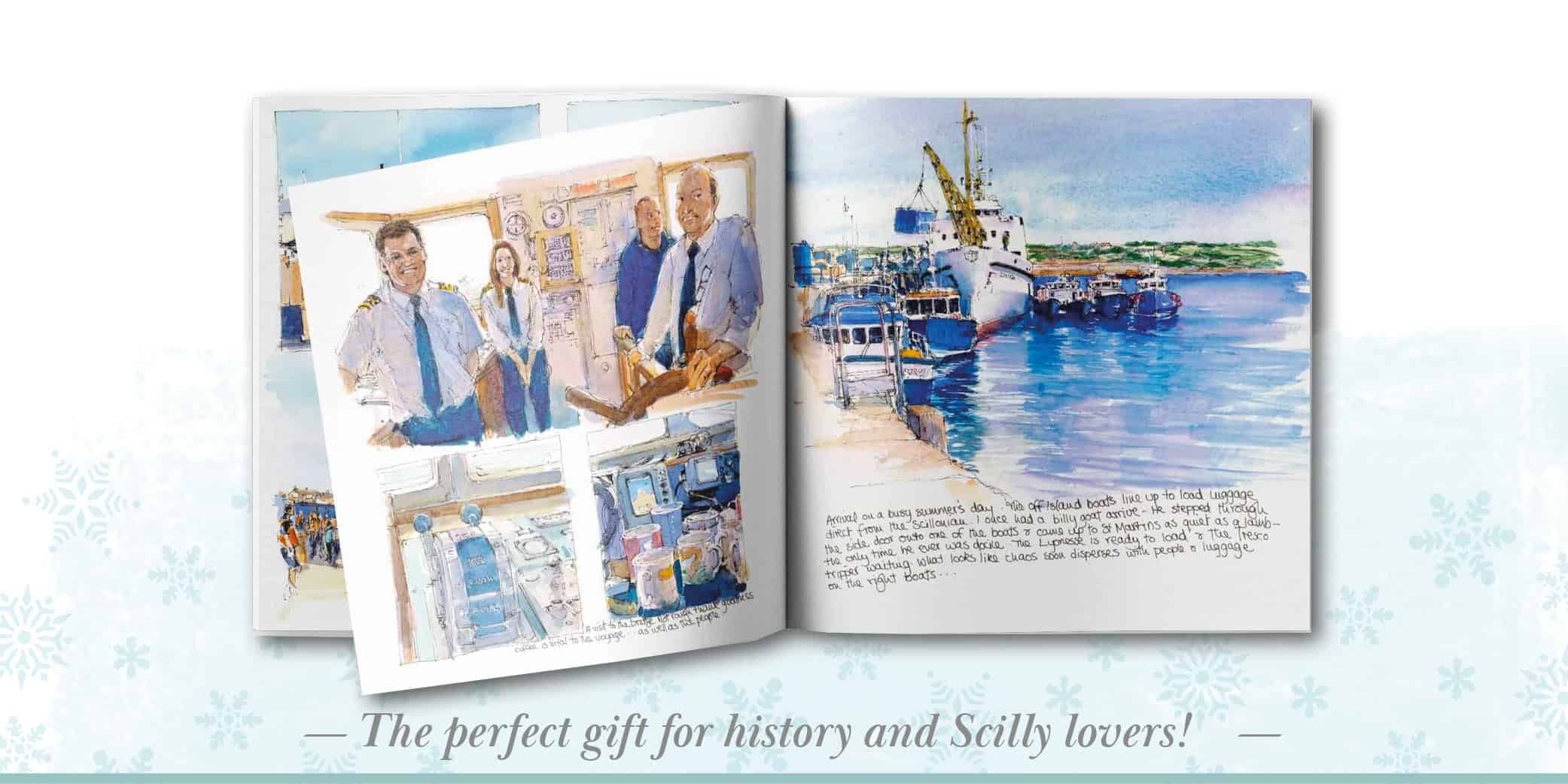 Our book, titled 'One Hundred Years', celebrates 100 years of 'delivering for Scilly' and connecting people to the islands. The perfect gift for lovers of Scilly.  Flick through beautifully detailed paintings, telling the story of the company and its fascinating history through watercolour illustration.
---
Christmas final order date: 
Friday 16th December
For details of how to order visit:
---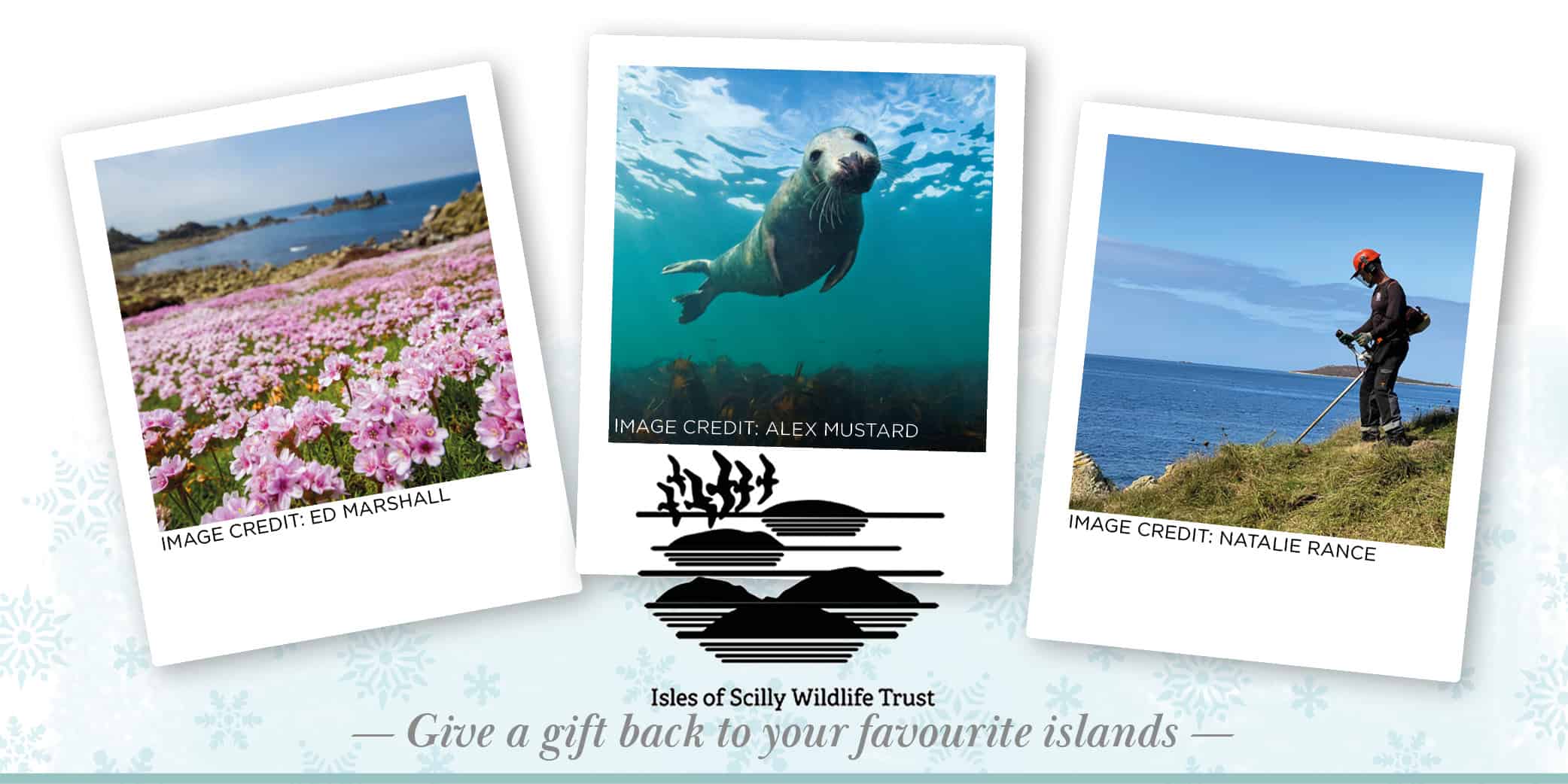 What is it that makes Scilly special to you? Maybe it's the untouched beaches lapped by crystal waters, the blooming heathland buzzing with bees and butterflies, or the busy seabird colonies alive with puffins, razorbills and guillemots.
Perhaps it's the cheeky song thrushes and sparrows, that magic moment of finding a cowrie shell or spotting a grey seal bobbing in a bay. Or maybe it's just that around every corner, there's a view bursting with natural beauty that takes your breath away.
Everyone who visits the Isles of Scilly knows how special our islands are. We've been proud to support and work with the Isles of Scilly Wildlife Trust in looking after over half the archipelago for several years now, and that's why we're encouraging you to support its appeal to Keep Scilly Special.
Your donations will make a huge difference to the Trust's work, allowing it to manage the beautiful landscapes for everyone's benefit, monitor Scilly's most iconic species and prevent extinctions, create more space for nature on local farmland and inspire more people to take action for Scilly's wildlife.
---
---