Art Scilly Week
Saturday 10th to Saturday 17th May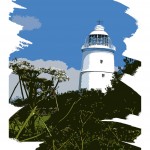 The Isles of Scilly are known for their azure waters, white-sand beaches and clarity of light – the kind you only seem to find at the western tip of the country, so it's unsurprising that they have become a little haven for artists. Painters, printmakers, photographers and jewellers have all made the islands their home, and in just a couple of weeks they will be inviting you to come and create with them.
Art Scilly Week is a celebration of creativity that kicks off with a craft fair on Saturday 10th May. Visitors can come and be inspired by all the crafts and art on offer, before trying their hand at creating some of the pieces themselves in the various workshops.
Throughout the week, twelve artists and craftspeople will be teaching their skills in classes that include printmaking, silk scarf painting, beaded jewellery making and watercolour painting. There will be two art appreciation tours during the week; on Tresco, visitors can admire the sculptures and art on display in the sub-tropical gardens, before enjoying a champagne afternoon tea at the Flying Boat; on Bryher, there will be a talk about the art on display at the Hell Bay Hotel, followed by a delicious lunch. There will also be three writing classes with writer, composer and radio producer Paul Dodgson, including a travel writing class on St. Mary's – perhaps you'll be inspired by your Skybus flight or journey on the Scillonian!
One of the event's co-organisers and founder of Phoenix Craft Workshops, Oriel Hicks, has been a working artist on Scilly for over 20 years. She tells us, "[The Scillys] are unlike anywhere else in the UK – the colours, the clarity of light are beautiful." For Art Scilly Week, Oriel is hoping to inspire visitors with a set of classes in unusual crafts – Cola Pen calligraphy (which involves cutting a cola can to form the nib of a pen), a fused glass workshop, and making mosaic designs set into driftwood – which is in ample supply after the storms!
One of the highlights of the week is the Friday night "Starfish Skies" show on Porthcressa beach. Withy (or willow) starfish, made on the Wednesday and Thursday during classes with artist Imogen Bone, will have lights set inside them. On the Friday night, the glowing starfish will be placed along the beach to look like the constellations. There will also be a fire show and the local café will be serving up cocktails. Magical!
If you'd like to explore Scilly's art scene and perhaps unearth a hidden talent within yourself, make sure you book your place at some of this year's workshops and tours. Details can be found at www.artscilly.com or by visiting their Facebook page. As always you can book your journey to the Isles of Scilly by Skybus or on the Scillonian here.