Little explorers can discover the magic of Scilly this October…
This half term set sail for a week long break like no other, on a collection of islands unlike anywhere else in Britain. For scrapbooks bursting with magical memories and a show-and-tell story that will captivate a classroom, the Isles of Scilly are an extraordinary place to spend a week away.
While the summer season may have drawn to a close, there are still plenty of ways to spend some quality family time together on Scilly this October – nature walks and historical landmarks, secluded beaches and the world-renowned Abbey Gardens, just to name a few. Plus, with a 25kg baggage allowance per person on the Scillonian III passenger ferry, you'll be able to pack your wellies as well as your flip-flops!
Your adventure begins in Penzance – the ancient market town synonymous with pirates. From here you'll make your way onto the Scillonian III passenger ferry, which will whisk you 28 miles away to the unique islands. From the deck or through the windows in the café, your little explorers can keep watch for dolphins swimming alongside the ship. In fact, Marine Guide Paul Semmens tells us that the end of the season can be the most exciting time of the year for wildlife spotting, with schools of common dolphins and even the occasional minke whale making an appearance.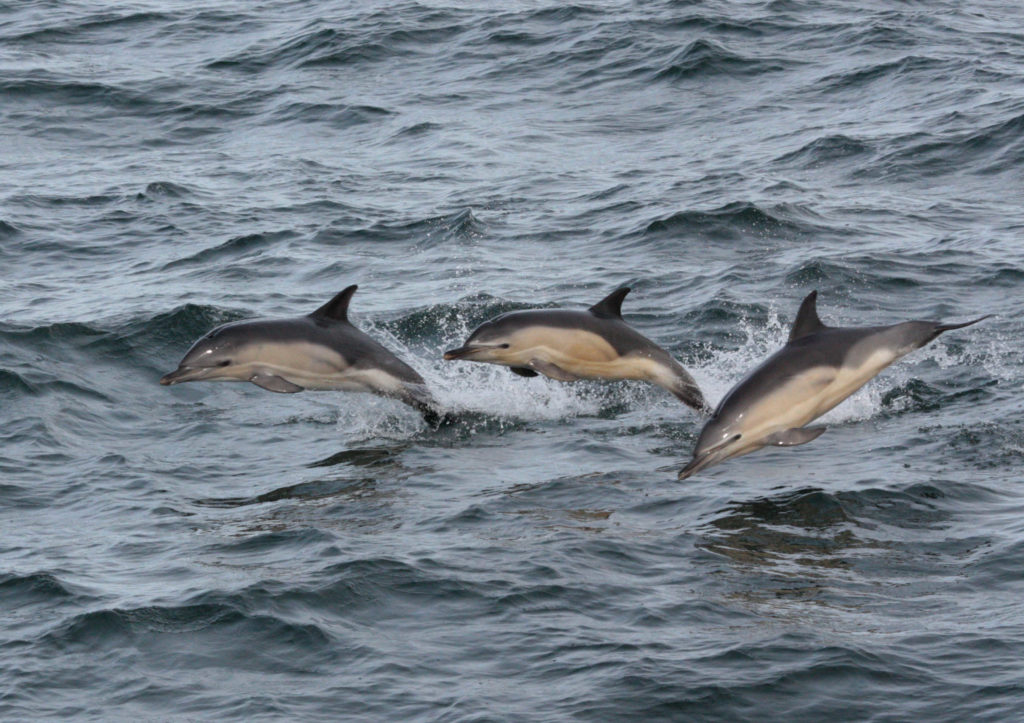 Soon you'll be able to spot Scilly on the horizon, and you can enjoy the beautiful coastline with all its greenery as the ship draws closer to St. Mary's harbour. If your children have never been to the islands before, they may find it hard to believe that they are still in England. Here, the water is turquoise, palm trees grow tall around the bays and the sand is Caribbean-white.
St. Mary's harbour is filled with colourful boats, including the inter-island boats that you can book to take you to Tresco, St. Martin's, Bryher and St. Agnes – but there's plenty to discover on St. Mary's first. Nature trails meander along the island's magnificent coastline, and you can add a historical twist to your day with a 2-hour stroll along the Garrison Walls and a visit to Star Castle, an Elizabethan castle (now a hotel) shaped like an eight-point star.
Children seem to love rock pooling whatever the weather is doing, so grab your nets and head to one of Scilly's many beaches for a ramble over the rocks to look for crabs and other marine life. On St. Martin's you'll find some of the best beaches in Britain and in these quieter months it's easy to find your own secluded spot. There's the iconic daymark to look out for too – it's the large red and white striped tower, which was built in 1683 to navigate ships.
On St. Agnes you'll find a striking long white sand bar and fields planted with beautiful narcissi, which usually start to spring up towards the end of October. You could also pay a visit to Troytown Farm – their homemade ice cream has become somewhat of a local sensation!
If you want to explore your artistic side, arts and crafts workshops are available at Phoenix Craft Studios on St. Mary's. During half term, classes include jewellery making, fabric painting, ceramic painting and silk painting. Plus, if two children are booked into a class then one parent can take the same class for free. Please contact Oriel Hicks on 01720 422900 for more information.
* Isles of Scilly Travel cannot be held responsible if any activities or offers mentioned are unavailable during your stay.