It's a new year and a time for new beginnings. Here at Isles of Scilly Travel, we think the best way to start the year is by being open-minded and setting yourself realistic goals.
Your holiday is a chance to escape, to leave the daily worries behind and discover a relaxed, happier version of yourself. Whether its peering through clouds or setting sail across the ocean, for many stepping aboard a plane or boat sees the day to day troubles disappear.
From yoga gurus to number crunching CEOs, mindfulness has the world talking. This ancient practice can improve both your mood and your overall wellbeing. 10-20 minutes of meditation per day can make a world of difference and is something everyone can benefit from.
A less formal approach to mindfulness can also help you to stay in the present and fully participate in your life. You can choose any task or moment to practice informal mindfulness, by becoming more aware of your mind and thoughts, you'll learn to recognize negative thought patterns as they crop up.
We've got some handy tips courtesy of Danny Penman, co-author of the bestselling Mindfulness: A practical guide to finding peace in a frantic world.
The Isles of Scilly are the perfect place to unwind and find time for yourself. Whether you're waiting in the airport terminal, relaxing in the café on-board the Scillonian III, or setting off for a walk round the islands, try putting Danny's meditation guide into place.
Danny's mediation guide:
Once you're on board and settled, sit up straight and bring you're back a little way forward so your spine is self-supporting. Put your feet flat on the floor and allow your hands to rest in your lap. Gently close your eyes.
Focus your attention on your breath as it flows in and out of your body. Stay in touch with the different sensations of each in-breath and out-breath.
After a while your mind may wonder. When you notice this, gently bring your attention back to your breath but don't give yourself a hard time. Realising your mind has wondered and bringing your attention back is central to the practice of mindfulness.
Your mind may eventually become like a still pond-it may only be fleeting or not happen at all. Don't search for it, just let it happen and whatever you feel just allow it to be what it is.
If your mind wanders again, always bring it gently back to your breath. After a few minutes allow your eyes to open. And take in the view.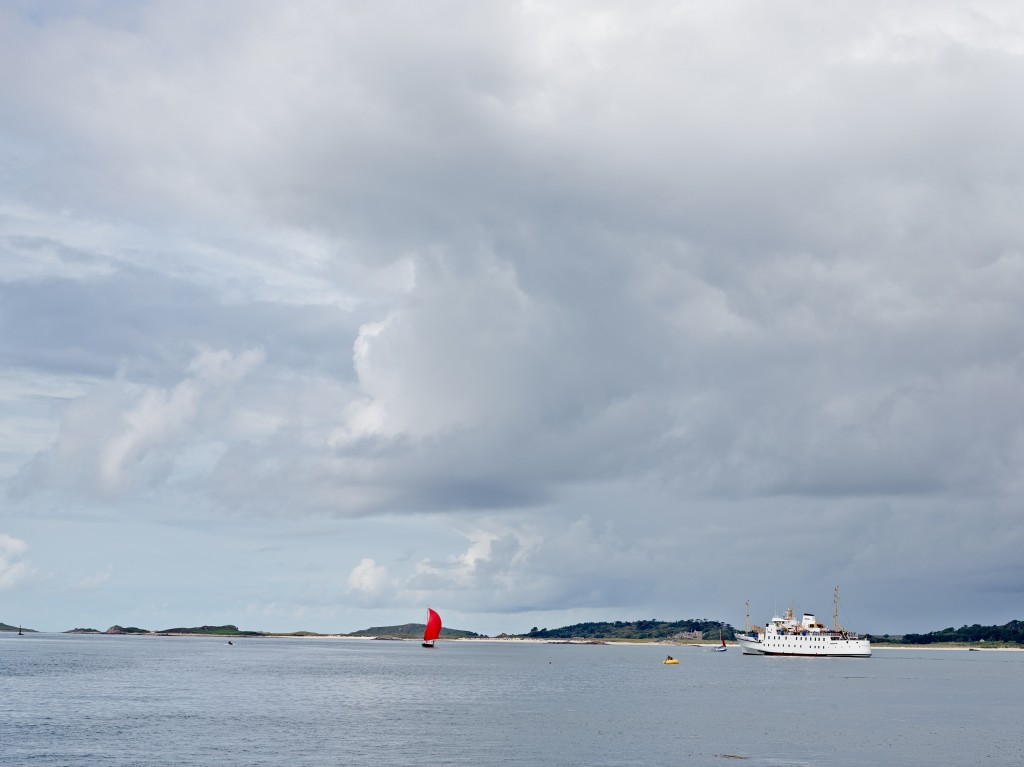 SET SAIL AND SET YOUR MIND FREE
With the option to fly or sail to the islands, getting there couldn't be simpler. You could hop over for an invigorating one-day escape, or book a longer restorative break. Plan your trip today, and you can start dreaming about white sand beaches and crystal clear waters straight away – and start putting the mindfulness meditation into action.
Your ticket to island life starts here #TravelLocal