Seeking a family holiday with a difference this summer? Travel local to the Isles of Scilly and set sail for Scilly on-board Scillonian III or take a short fifteen-minute flight with Skybus from Land's End Airport.
Claire Sandford grew up on the Isles of Scilly, she lets us into some insider knowledge about the islands and bringing up her three boys who have a real love of the water.
Claire tells us… "We are a family of 5, me, my husband and our three boys, Jake – 7, Archie – 4 and Herbie – 1. Lee and I are both born and bred Scillonians and we wouldn't want to raise our boys anywhere else.
All three boys love swimming and the sea. Both the older boys take part in swimming lessons at our local pool as I think learning to swim and water safety is vital when living on an Island. Lee is a Fisherman and also a member of the lifeboat crew over here and my father is a born and bred Scillonian as is Lees mother… When I was growing up we'd often nip out on the family boat to the off islands or uninhabited islands for picnics."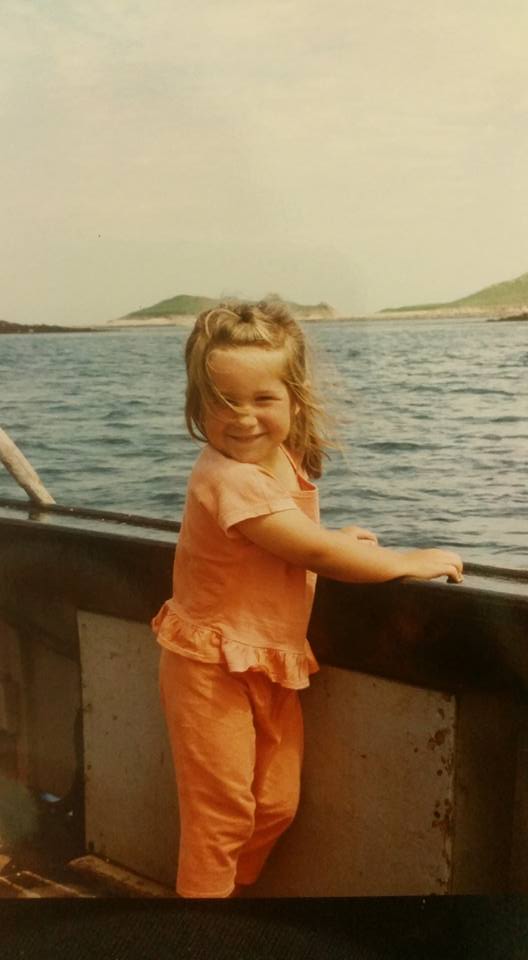 Claire aged 5 on her dads boat.
Scilly is the ideal landscape for young families and children learning to swim as there is a very gentle incline into the water and the sea has flat calm tides. Claire says "Outside of school the boys love swimming (when warm enough!), rock pooling beach roaming, rock climbing, paddling and sand castle building. I like taking them to Old Town beach on St. Mary's. Their favourite beaches for rock pooling are Porthcressa, Porth Mellon, Pelistry and Porth Hellick. They also love fishing with their dad, shrimping and visiting the seals at the Eastern Isles.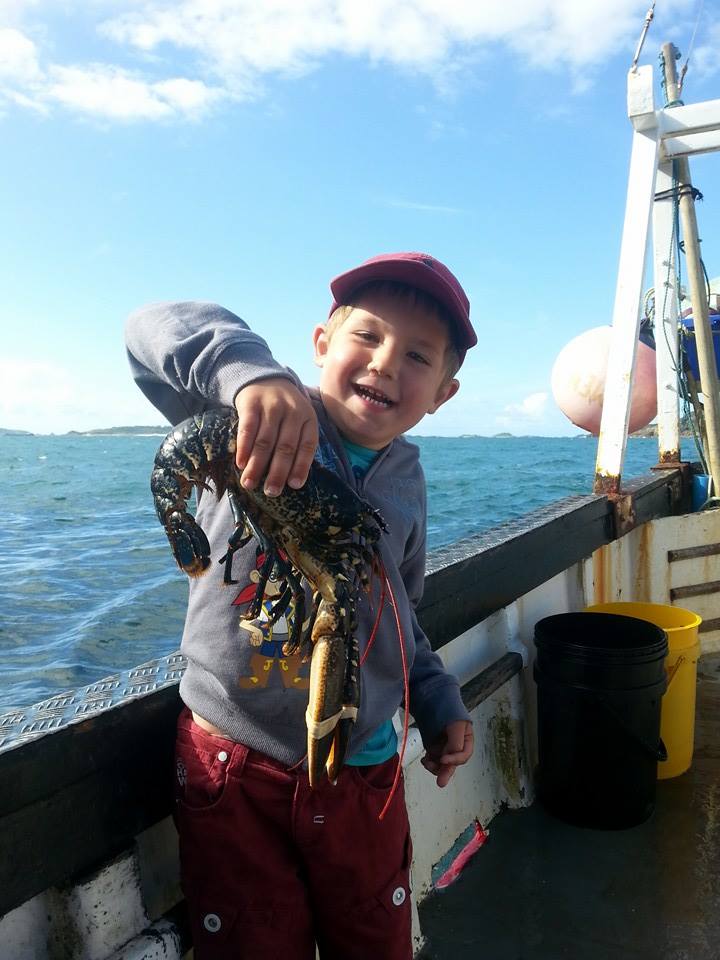 Claire's son Jake on his dad's fishing boat.
There's something really special about swimming in the sea, I think it's about being free. Just to splash around in and be in and out when you please. The knowledge you can learn from the Ocean is endless, especially as a child."
Travel to Scilly this summer and you can enjoy a slice of island life. The islands are a mere 15 minutes from Land's End, 30 minutes from Newquay and 60 minutes flight from Exeter Airport. You can also sail from Penzance in less than three hours on the Scillonian III passenger ferry.
www.islesofscilly-travel.co.uk