Land's End Airport has taken delivery of a state-of-the-art fire appliance following an investment of almost £200,000  by airport owners the Isles of Scilly Steamship Group.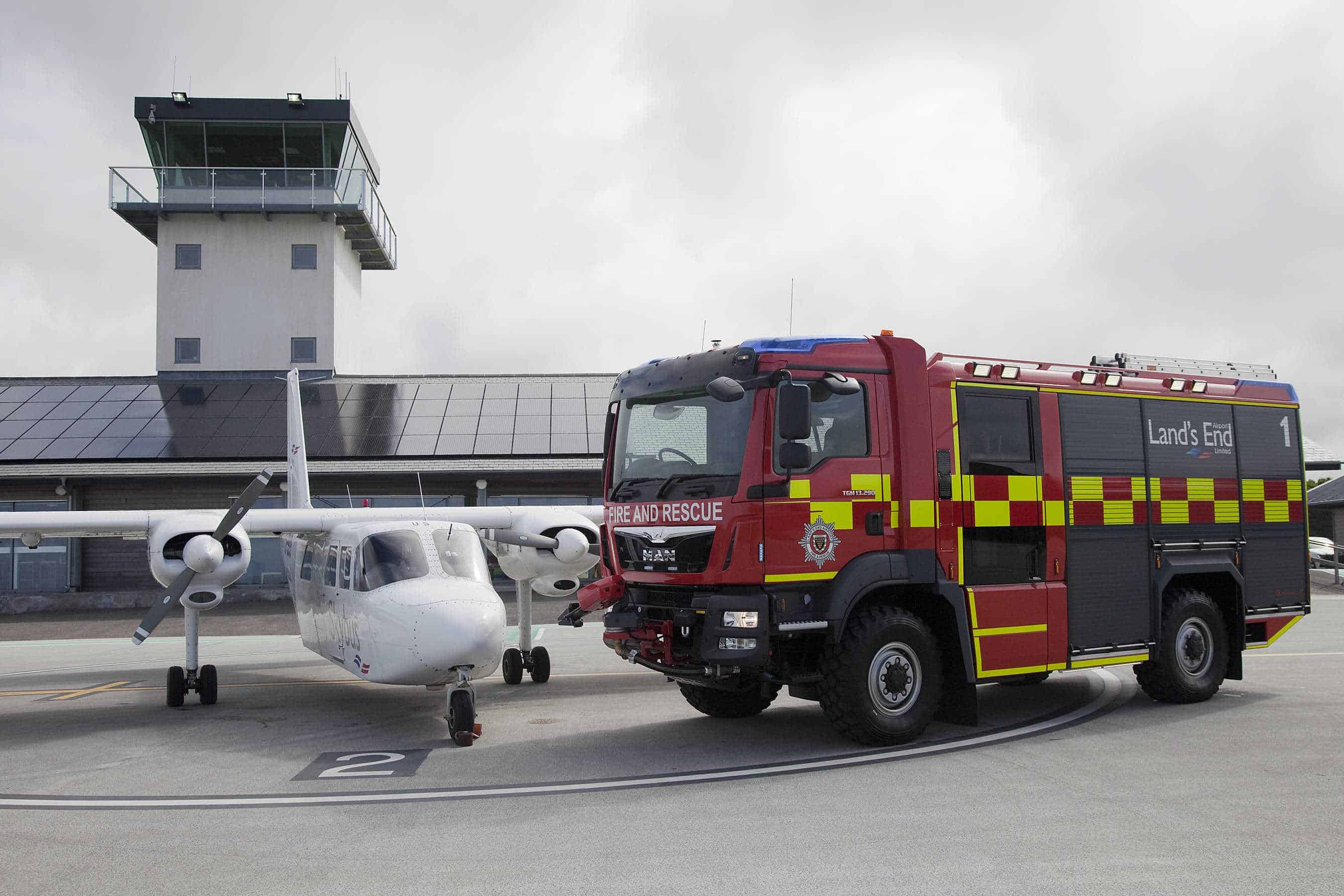 The appliance is the first of its kind in the UK and was built to the company's specifications in Austria by Rosenbauer, one of the world's leading manufacturers of firefighting vehicles, following the award of the contract last summer.
Land's End Airport's 10 firefighters had a week's training on the new appliance before it was put into service as the airport's primary response vehicle.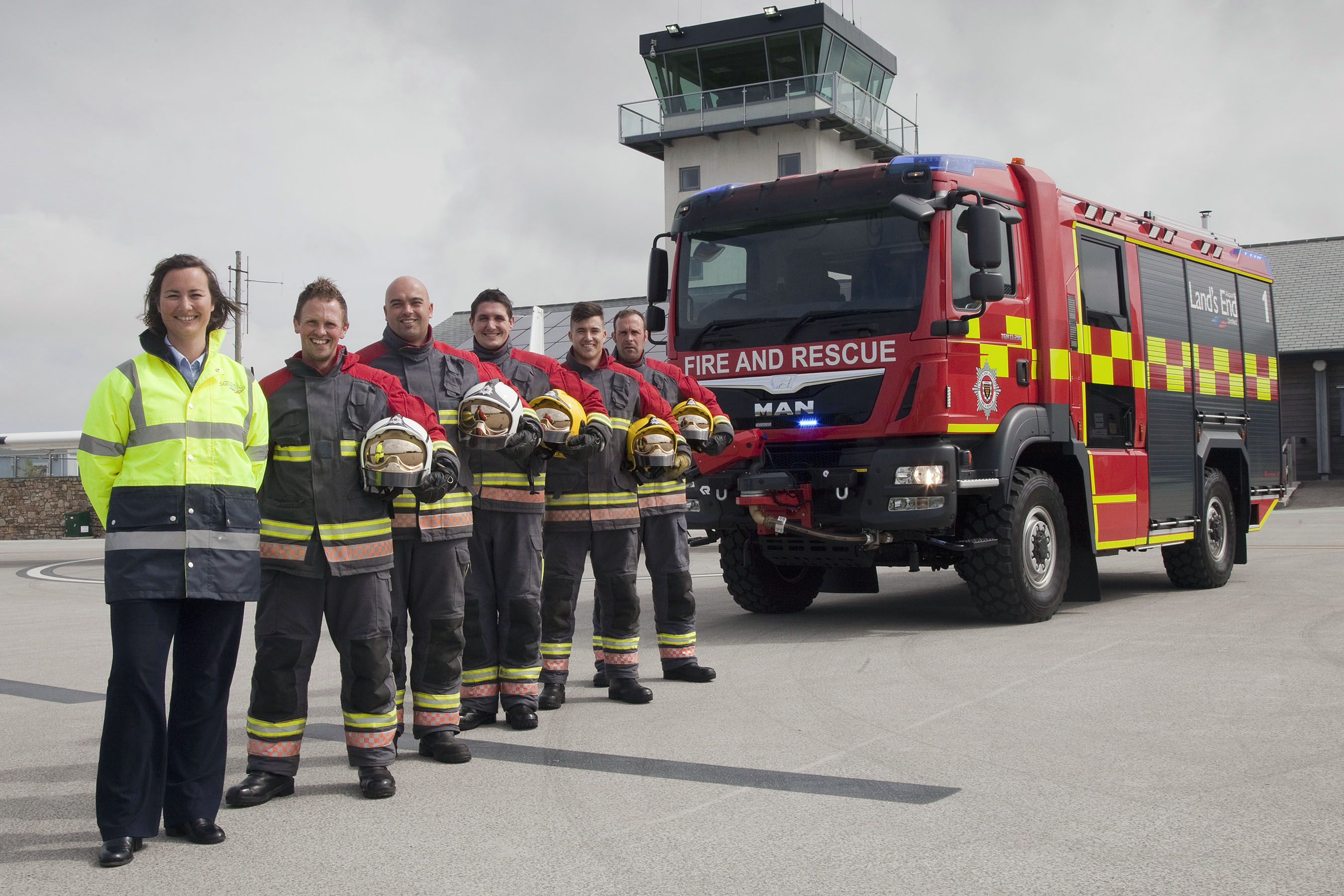 Debs Stephens, Deputy Airport Manager, who has overseen the project over a period of months, said: "Finally seeing the new appliance in operation at Land's End Airport was an exciting day for everyone involved and is a further example of the Steamship Group's continued investment in its assets."
In recent years the Steamship Group has built a new terminal and hard runways at Land's End Airport, bought an eighth aircraft for its Skybus airline, and is investing in new landing technology (EGNOS) to improve operating resilience in poor weather.
It has also recently bought a replacement freight ship for the Gry Maritha called the Mali Rose, which is expected to enter service in the autumn following an upgrade in the company's Penzance Dry Dock.
The company will be running a competition with local schools to name the new fire appliance later this year.