Mark Slade joined the Skybus team in 2008 and over the years, he has made hundreds of trips to and from the Isles of Scilly, flying visitors over from Newquay, Exeter and Land's End Airports.
"I always dreamed about becoming a pilot, and one day I decided to sell my heating and ventilation business to pursue it. I began my career flying aerial photographers and advertising banners around the Cornish coastline before joining the Isles of Scilly Travel team in 2008, which was a dream come true.
The Isles of Scilly are picture-perfect on the ground, but from above they are truly spectacular. On a sunny day, the azure waters that surround the islands are so clear that you can make out the shape of the rocks beneath. Looking down, you could be anywhere in the Caribbean, when in fact you're just 28 miles from the Cornish coast.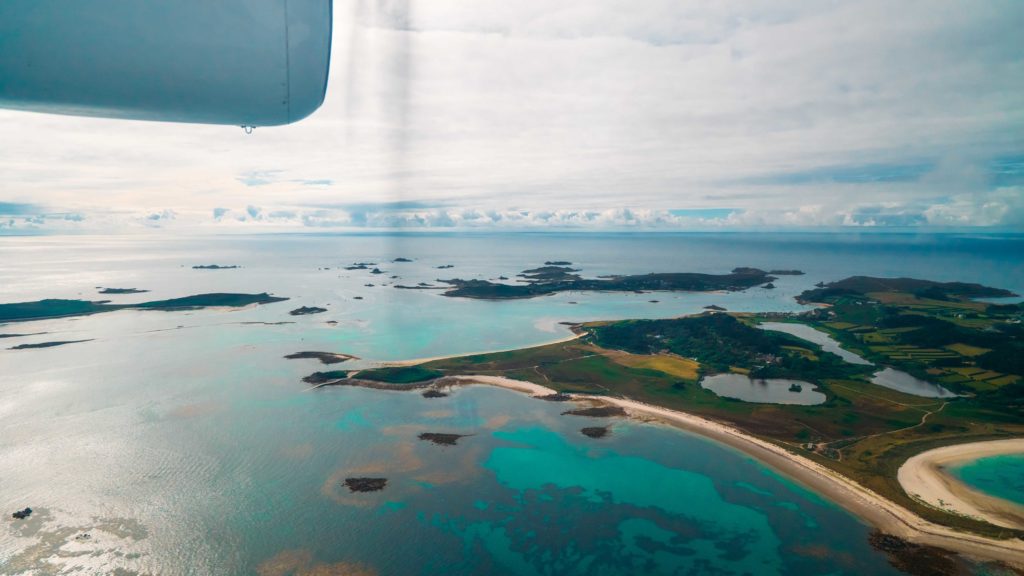 With the islands looking so welcoming, flying there is a fantastic start to your holiday, and an experience that our 21 pilots get to enjoy daily.
Skybus planes have an open cockpit, so unlike many larger commercial planes, I get to speak to passengers face to face. For children, it's a fantastic (and rare!) opportunity to see a pilot in action, and can often help to settle the nerves.
Skybus is a vital link for Isles of Scilly residents to the mainland, and locals regularly use our Land's End service, which takes just 15 minutes.
The best things about being a Skybus pilot are the views though. When I fly from Exeter to Newquay at 1,000 to 5,000 feet, I get a great view of the rugged Cornish coastline; I can see the long beach at Perranporth and the golden sands of St Ives Bay, and it really is breath-taking."