Skybus, part of the Isles of Scilly Steamship Group, has partnered with FlyPink to raise money for breast cancer research.
Throughout October, Skybus will support Breast Cancer Awareness Month and raise money for the Royal Cornwall Hospitals Charity's cancer research department, with funds being specifically used for breast cancer research.
Through FlyPink, an organisation that works with pilots around the globe to support breast cancer awareness, early detection, care and research, Skybus pilots and ground crew will be getting into the swing of things by wearing pink every day.
Pilots are sporting pink epaulettes, ground crew are wearing special aircraft pink ribbon pins while engineers and fire crew have donned pink hi-vis and ribbons to show their support.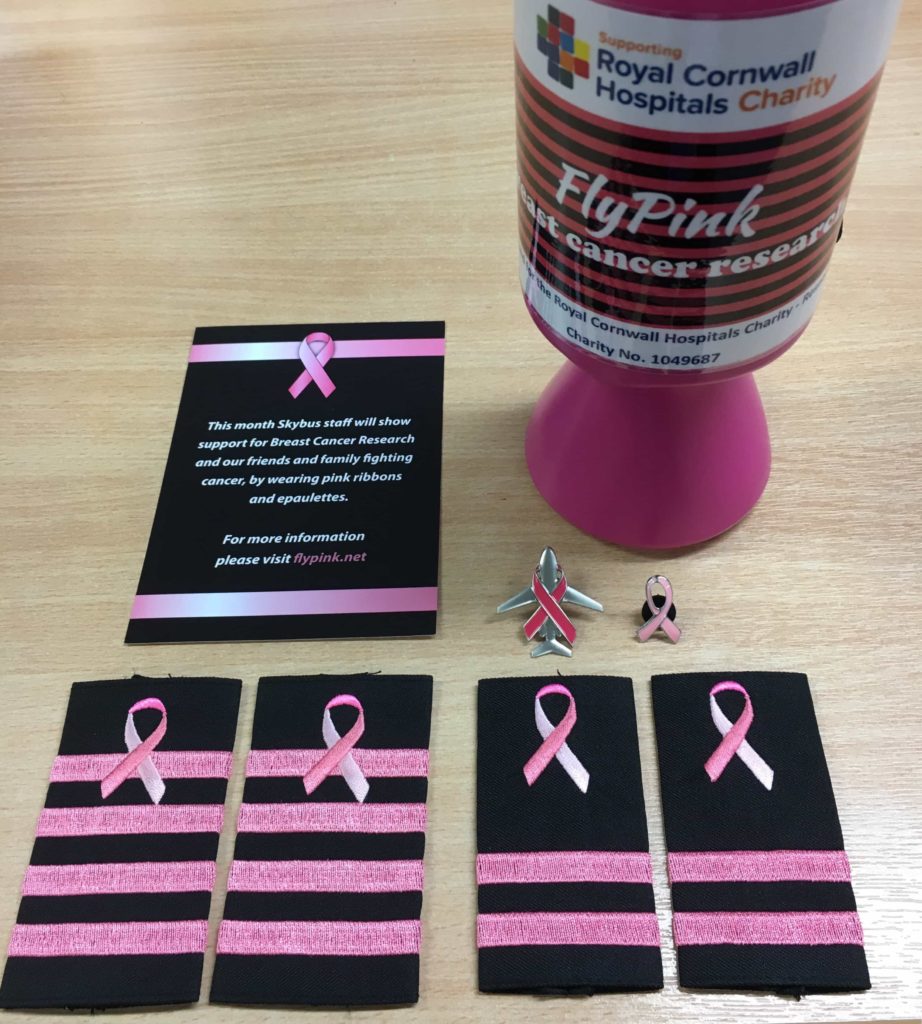 Skybus pilot Charlie Baker said: "As a team we wanted to show our support for this incredible cause and joining the FlyPink campaign has allowed us to raise awareness and funds within our industry."
In support of Skybus staff and FlyPink, the St Mary's Airport café on the Isles of Scilly is holding a special cake sale day on Friday 20th October with the theme of pink to raise money for the hospital's charity.
And it's not just Skybus staff who are taking part. Staff from Thomas Cook, BMI regional, Winnair, Cathay Pacific, Qantas and Air Hong Kong are also supporting the FlyPink campaign around the world.
Skybus staff are showing support of the campaign via social media using the hashtag #SkybusFlyPink
To learn more about the Royal Cornwall Hospitals Charity and the work they do visit their Facebook page at http://www.facebook.com/royalcornwallhospitalscharity or look them up on Twitter @RCHTCharity.
And to find out more about FlyPink, visit the organisation's website www.flypink.net